Posted on
Mrs. Loretta Wilkes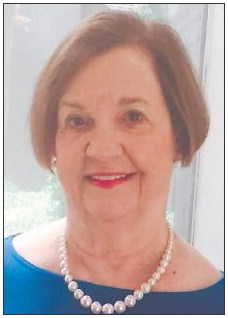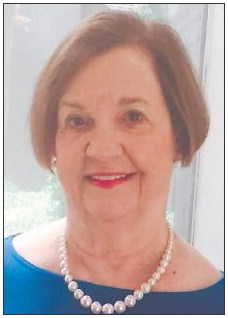 Mrs. Frances Loretta Wilkes Darby, age 82, of Vidalia, died Thursday afternoon, October 22, 2020, at her residence after a sudden illness. She was a native and lifelong resident of Toombs County. She was a loving wife, mother, grandmother and great-grandmother. She was also a member of Vidalia Presbyterian Church.
She was preceded in death by her husband, Dr. Lloyd H. Darby III; and her mother, Loree Sapp Wilkes.
She is survived by three daughters, Pam Darby Davis and husband Steve of Pine Mountain, Jennifer Darby Stancill and husband Brian of Hoschton, and Leslie Darby Miro and husband Paul of Ponte Vedra Beach, FL; two sisters, Elaine McSwain of Gainesville, and Joan Davis of Dawsonville. Eight grandchildren, Amanda Miro Bishop (Chad), Frances Miro Rollins (Robbie), Matthew Darby Miro, Loree Anne Thompson Paradise (Scott), Sara Davis Mack (Logan), Darby Thompson, Abby Davis Brown (Austin), and Luke Davis; and seven great-grandchildren, Audrey Rollins, Christian Rollins, Bowen Bishop, Bryce Bishop, Elizabeth Mack, Blake Darby Bishop, and Loretta Claire Paradise also survive.
Funeral services for Mrs. Frances Loretta Wilkes Darby were held Sunday, October 25, 2020, at 4:00 p.m. at Vidalia Presbyterian Church, with Reverend Russell Gladding officiating. Interment followed at Pinecrest Cemetery. The family received friends for visitation on Saturday, October 24, 2020, at Ronnie L. Stewart Funeral Service Vidalia Chapel from 4:00 p.m. until 6:00 p.m.
Mrs. Loretta Darby
Full Paid Obituary