Posted on
Mr. James Clements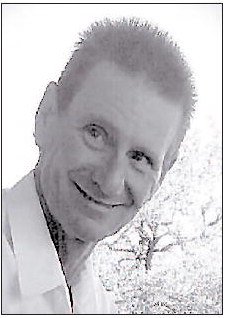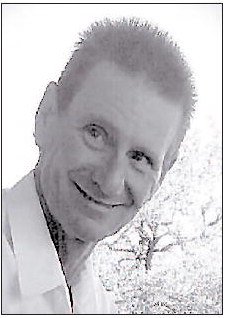 Mr. James E. "Sonny" Clements, age 61, of Soperton, died on Sunday, October 25, 2020, at his home due to complications related to a yearlong battle with pancreatic cancer.
Mr. Clements was born in Dublin. He grew up in Laurens and Treutlen counties and was a graduate of Treutlen County High School. In 1981 he moved to Florida and worked for many years as a grove maintenance superintendent for Cargill Citrus/ Proctor and Gamble in Frostproof, FL. He returned to Treutlen County in November 2017. He attended the Soperton Church of God. He was preceded in death by his parents, Carlton Clifford Clements and Billie Ann Johnson Clements Phillips; 1 granddaughter, Leilani Greathouse, his paternal grandparents, Everett and Beatrice Livingston Clements; and his maternal grandparents, Homer Son and
Etta Allen Johnson. Survivors include his wife, Leta Crosby Clements, Soperton; 4 children, James Clifford "Jamie" Clements, Memphis, TN, Theodore "Teddy" Greathouse (Jonahlynn), Lake Wales, FL, Katrina Greathouse, Frostproof, FL, and Joseph Williams, Soperton; 5 siblings, Jimmy Ray Clements, Soperton, Karen Swinson, Dublin, Keith Clements, Soperton, Regina Lampp, Soperton, and Christie Phillips, Soperton; 8 grandchildren, Ashton, Avery and Aiden Burton, Arianna and Kolton Greathouse, Dylan Rebarchek, Logan Russell and Chrissy Rebarchek; 10 nieces and nephews, Brad, Brian, Stormie, Brittany, Brandon, Blake, Megan, Kelly, Michael and Memphis; and several great-nieces and nephews.
Funeral services will be held on Friday, October 30, 2020, at 11:00 a.m., at the Soperton Church of God, with Pastor Greg Lowery officiating. Interment will follow in the Clements Family Cemetery.
Pallbearers will be Brad Clements, Brian Clements, Blake Swinson, Brandon Swinson, Teddy Greathouse, Gavin Donaldson and Stormie Lampp.
His family will receive friends on Thursday from 6:00 – 8:00 p.m. at Sammons Funeral Home.
Sammons Funeral Home in Soperton is in charge of arrangements.
Mr. James Clements