Posted on
Wilcox Rolls Over MCHS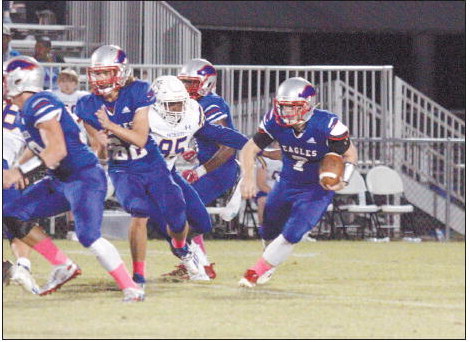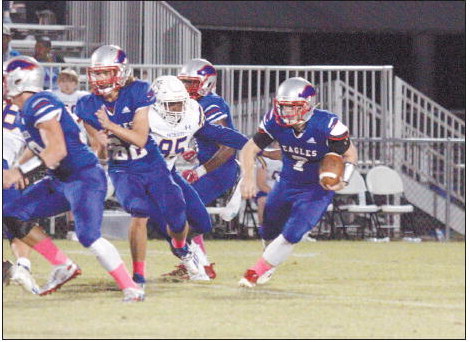 It was a tough Friday night for the Eagles of Montgomery County High School as they hosted the Patriots of Wilcox County last Friday night in Mt. Vernon. The Patriots ran out to a big first quarter lead and the Eagles never could recover.
Wilcox wasted no time in finding the end zone multiple times. By the six minute mark in the first quarter they were already on top 28-7. The Eagles turned the ball over with 5:18 to go as they fumbled with Wilcox taking the ball in for another touchdown. That made it 35-7. Wilcox added two more touchdowns in the second quarter to lead 49-7 at the end of the first half of the game. In the third quarter MCHS picked up a touchdown to close the lead to 49-13. Both teams scored in the fourth quarter, but Wilcox took the Region win, 56- 21. MCHS quarterback Bo Davidson did throw for 159 yards in the game and 2 touchdowns. The Eagles never could get the ground game going and totaled just 47 yards rushing. Xavier Brantley caught 2 passes for 77 yards, and Brandon Denmark had 3 receptions for 64 yards, each with a touchdown. Brantley scored the only other touchdown for the Eagles on the ground.
This week MCHS will host Dooly County on Friday at 7:30 p.m.