Posted on
SWG Over Robert Toombs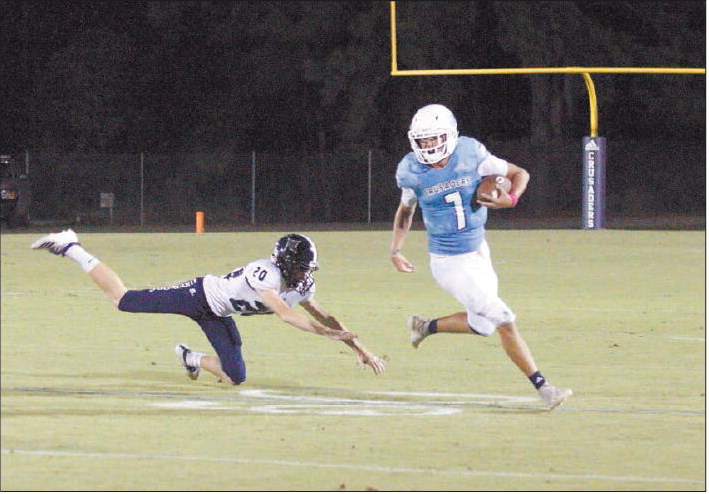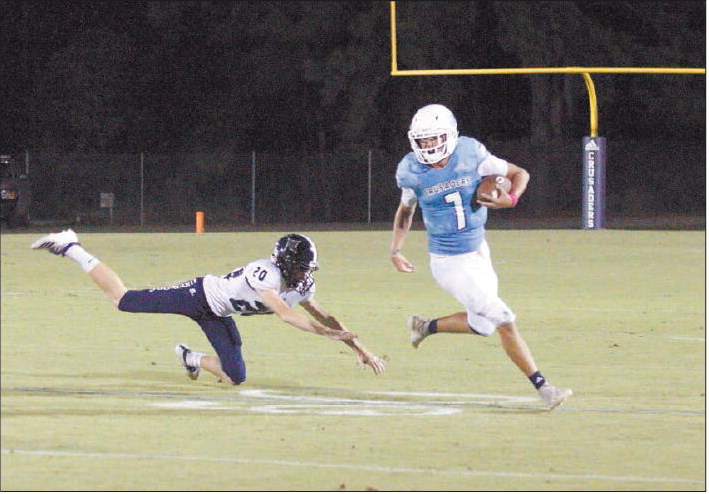 It was a rough night for the Crusaders football team of Robert Toombs Christian Academy as they hosted Southwest Georgia Academy on Friday. SWG ran away with the win, 55-0 over the Crusaders. SWG scored their first touchdown with just over nine minutes left in the first quarter of the game. RTCA did block the extra point, but the Warriors were on top 6-0.
The rest of the first half was all SWG as they scored six more times in the half as they built up a 49-0 lead heading to halftime.
In the second half of the game there was a running clock. RTCA did get some good runs by Hunter Ennis, and quarterback Rob Moore had a few good runs and completed a few passes for some highlights for RTCA. Andrew Tuck, Jackson Newton, and Austin Akins caught passes for RTCA, but they were never able to make it into the end zone for a touchdown. SWG scored one more time in the game as they took the win, 55-0. This week RTCA will be on the road at St. Andrew's in Savannah with kickoff at 7:30 p.m.