Posted on
Mrs. Tabatha Hutcheson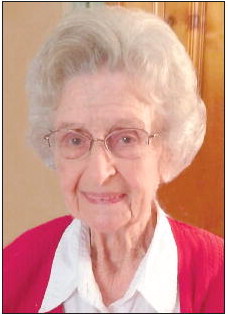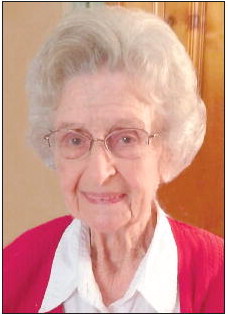 Mrs. Tabatha Hutcheson "Boots" Stephens, age 97, of Vidalia, died on Wednesday, October 7, 2020, in the Community Hospice House in Vidalia after an extended illness.
Mrs. Stephens was a native of Montgomery County and was a 1937 graduate of Montgomery County High School at Kibbee. Early in the 1940's, she lived in Mt. Vernon and worked with ASCS for several years. She moved to Vidalia in 1957 with her late husband and later in her life worked with Choo Choo Supply in Vidalia for 10 years before retiring. She was a member of the First United Methodist Church of Vidalia, the Era Alexander Sunday School Class and the First United Methodist Women. She was a Pink Lady at Meadows Memorial Hospital in Vidalia and was a member of the Georgia Power Ambassadors. She was preceded in death by her second husband, Jesse Stephens, and her first husband, Jim Durden of Montgomery County, who was killed in World War II, and he was the recipient of the Distinguished Service Medal and is buried in France; her parents, Wick Harmon Hutcheson and Martha Arlie Palmer Hutcheson; 2 brothers, Herbert "Hub" Hutcheson and Buster Hutcheson; and 1 sister, Lessie Mae Hutcheson.
Survivors include 1 son, Benjie Stephens of Vidalia; and numerous nieces, nephews and cousins.
A graveside funeral service was held on Friday, October 9, 2020, at 11:00 a.m., in the Williamson Cemetery in Montgomery County, with Rev. David Blalock officiating.
In lieu of flowers, memorial contributions may be made to the First United Methodist Church, P.O. Box 150, Vidalia, GA 30475, or to the church of your choice.
Ronald V. Hall
FUNERAL HOME
'Memories, of a Lifetime of Love'
Mrs. Tabatha Stephens