Posted on
Inmate Quickly Apprehended After Escaping From Work Detail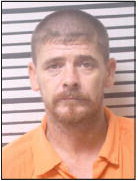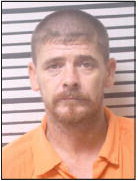 A Toombs County inmate who escaped from an outside work detail Sunday afternoon did not enjoy his freedom for long.
Authorities apprehended Dewey Vincent Hester, 46, a little over an hour after he escaped into a wooded area and was tracked by a K-9 unit.
Toombs County Sheriff Alvie Kight reported that Hester escaped around 1:30 p.m. near the Toombs County Detention Center. Hester fled on foot and entered the woods near the intersection of W. Gordon Avenue and Bulldog Road. Law enforcement offi cers quickly set up a perimeter around the area and the continued from page
Georgia Department of Corrections K-9 Unit began tracking the inmate. At approximately 2:37 p.m., the K-9 Unit located Hester not far from where he was last seen entering the woods. Hester was being held at the Detention Center with no bond on theft-related charges. Hester does not have a violent criminal history and was not considered dangerous, Sheriff Kight said. Hester now faces a new felony charge for escape. Sheriff Kight acknowledged the Lyons Police Department, Georgia Department of Corrections, and the Georgia State Patrol for their quick response in helping to set up a perimeter and capture Hester.