Posted on
Indians Wrap Up Season With Wins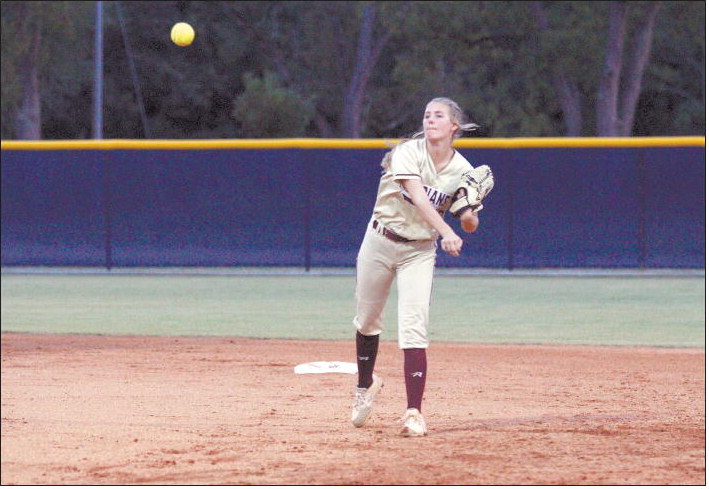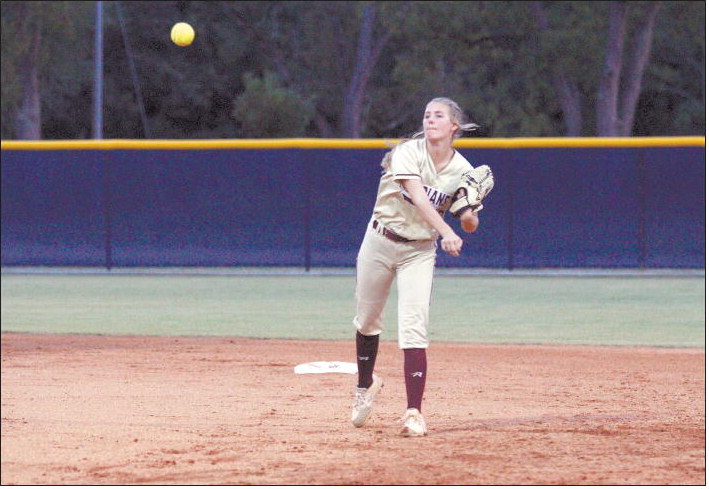 The Vidalia High School Indians softball team closed out their regular season last week with two wins. They first picked up a win over their rival Toombs County in Lyons by the run rule, and ended with a win over Effingham County on the road on Wednesday.
VHS vs. TCHS
It was a big first inning for VHS that got them going against the Bulldogs. Ashtyn Braddy was hit by a pitch, and Emma Humphrey walked to put two runners on base for the Indians in the top of the first inning. Bailey Holland bunted and an error brought in a run. Tori Wright followed that with a home run out center for a 4-0 lead.
Tymber Harris hit a double down the left field line with Logan Menard coming in to run for the pitcher Harris. Madison Starr came up next and hit a home run to put VHS up 6-0. Riley Robinson hit a double and Braddy got a hit to score Robinson as VHS was up 7-0. In the top of the second inning Holland led off with a hit. Wright singled and Alli Taufmann ripped it down the right field line for a double that scored two runs to put VHS up 9-0. Taufmann took third base on an error on Toombs and scored on a hit by Harris. In the third inning Holland doubled and took third on a passed ball, but the Indians couldn't hit her in, but were still in front 10-0. Toombs got a triple to lead off the bottom of the third inning and a wild pitch gave them their first and only run of the game. VHS added three more runs in the top of the fifth inning on their way to a 13-1 win in five innings over the Bulldogs. In those five innings freshman pitcher Harris recorded all but one of those outs with a strikeout. She had 14 strikeouts in the game with the only other out, the second in the bottom of the fifth inning, being a groundout back to her in the circle.
VHS vs. Effingham
Vidalia ran away with the win over Effingham on Wednesday of last week. They rolled to an 8-2 victory to wrap up the regular season. They finished with a record of 25-4 and were 14-1 in the Region. They will head into the State Playoffs as a #1 seed and will kick those off next week.