Posted on
continued from page afternoon of ….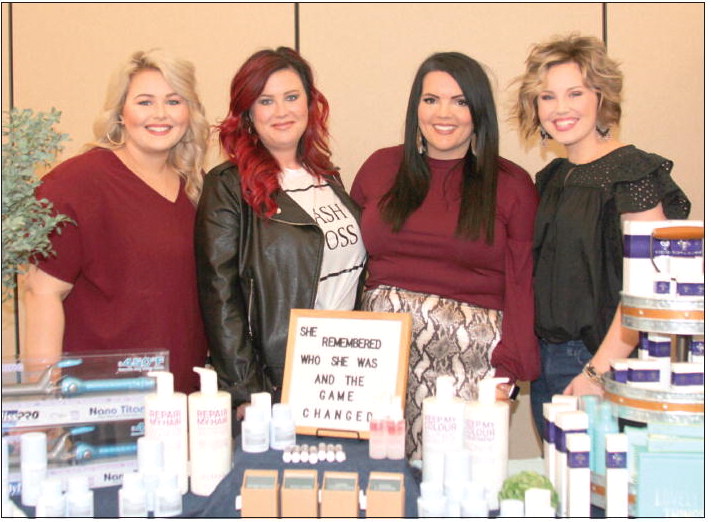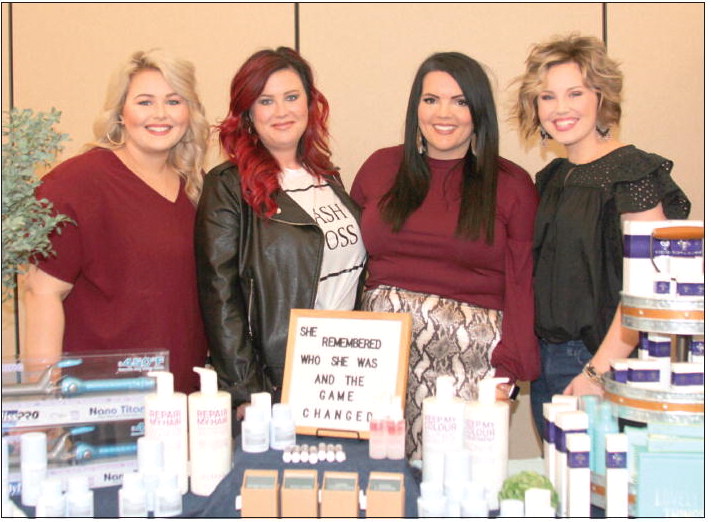 continued from page
afternoon of inspirational guest presenters, a gourmet luncheon, a coffee and dessert bar and retail therapy at bazaar booths. "Events like this support local venues, caterers, florists and all types of retail and service businesses," said Debbie Evans, Economic Vice President of Chamber Operations. "We enjoyed a wonderful day of fellowship, fun and giving back to the community. We sincerely appreciate everyone who had a part in making this event successful and we cannot wait to do it again."
The event venue, Hawk's Nest Banquet Facility, allowed for adherence to COVID- 19 protocol for social distancing. Attendees not only enjoyed browsing booths and learning about products and services including health and beauty, jewelry, clothing, home decor, entertaining and travel, they were able to network and share information about their own businesses and/or community endeavors with each other.
Keynote speaker Erin Newman, a mindset coach for entrepreneurs and purpose- seekers, told attendees how to overcome doubts and fears to create the success they deserve in their lives and businesses. Brunswick Police Officer Kelsey Guerra presented a program on self defense, not only telling the women how to protect themselves against attackers, but demonstrating effective strategy.
The conference was supported by Georgia Power, gold sponsor; Optim Medical Center Tattnall and Rocky Creek Lodge, silver sponsors; Cooper's Towing & Trailer Sales, Dixon Management Group, Meadows Women's Center and Regenerative Medicine Associates, LLC, table sponsors; and Brown Realty Company, Chapman Pharmacy, Leigh-Anne White & Company, and Toombs County Magazine, bronze sponsors.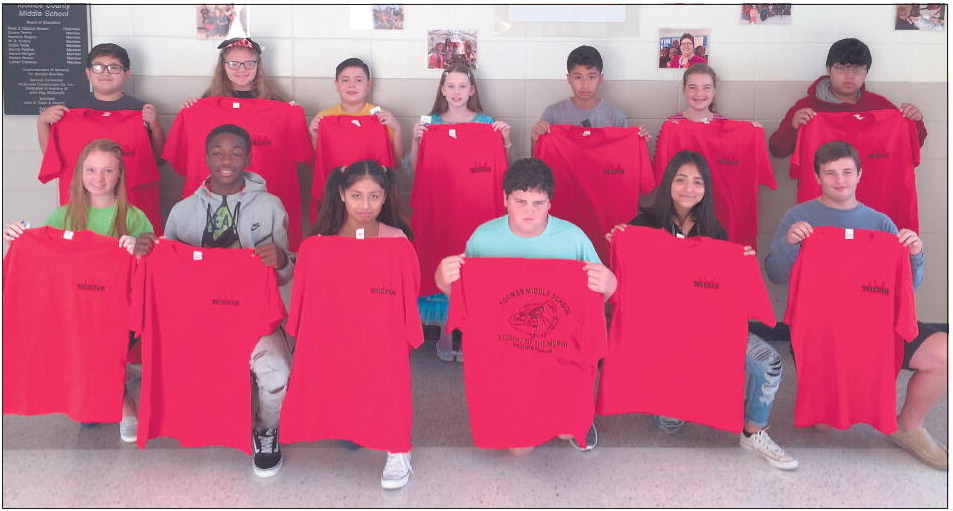 STUDENTS OF THE MONTH — Toombs County Middle School announces their August Students of the Month. These students have good grades, attendance and citizenship. (L TO R): Front row: Cadence Oliver, Lagonza Hayward, Erica Ramirez-Romero, Tanner Mobley, Layla Ruan, Riley Kersey, Back row: Angel Nino, Addisyn Dasher, Lino Nino, Sarah Manning, Osvaldo Tinoco, Sarah Walker, and Oscar Gonzalez-Espinoza.


THE PERFECT OUTFIT – Janice Smith, center, and Marcia Dixon both of Dublin, right, were among the out-of-towners attending the Toombs-Montgomery County Chamber of Commerce's inaugural ConnectHer Conference. Above, Jessie Ford, left, manager of Vidalia's Marketplace Boutique, looks on.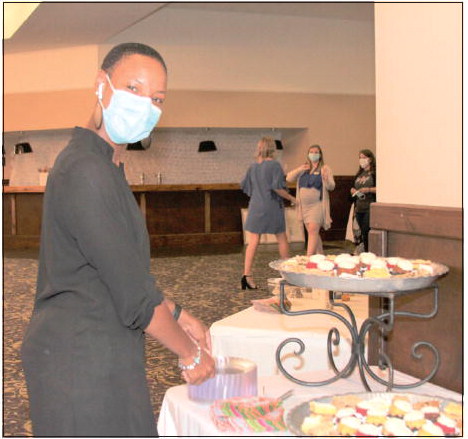 DESSERT TIME – Erica Phillips of Emma Jean Caring Hands Senior Activities and Day Center in Vidalia selects goodies from the coffee and dessert bar. A gourmet luncheon was part of the afternoon event.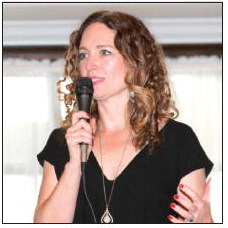 MINDSET COACH Erin Newman told attendees how to overcome self-doubt and other obstacles to achieve success in their personal lives and in their careers.