Posted on
Who reads poetry?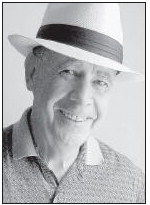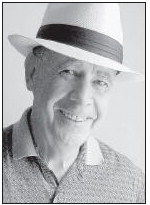 Students of literature certainly read poetry, but is there enough meat in it compel a lifelong love of it? My first brush with poetry came in learning "The Swing," a three verse tome by Robert Louis Stevenson. I wonder if the ending verse precipitated my life in aviation; " 'Till I look down on the garden green, down the roof so brown. Up in the air I go flying again, up in the air and down."
Alfred Lord Tennyson wrote "Crossing the Bar" shortly before his death describing his hope for an afterlife in the form of a boat crossing a sandbar while heading out to sea.
"Sunset and evening star and one clear call for me. And may there be no moaning of the bar when I set out to sea."
Elizabeth Barrett was a recluse, disabled by an unknown illness or injury and addicted to laudanum, containing opium. Poet Robert Browning broke open her sanctum and married her.
She produced a collection of sonnets, which were published as "Sonnets from the Portuguese," Robert's pet name for Elizabeth.
You have surely heard the words: "How do I love thee? Let me count the ways." That's Liz.
In a metaphor you have two things going on: The words that were written and what those words actually mean.
An example was Walt Whitman's "O Captain! my Captain! Our fearful trip is done. The ship has weather'd every rack, the prize we sought is won." It was about the death of President Lincoln as was his "When Lilacs Last in the Dooryard Bloom'd."
In a box of my grandfather's books I found at least one book by Edgar A . Guest, who was known as "The people's poet."
The book from 1916 was a blend of two of Guest's books into one volume as. "A Heap O' Livin' along Life's Highway."
Once I started reading it I had to read it all.
Guest wrote about canning time and sitting in doctor's waiting rooms, but he also had much to say as in the lines: "You can do as much as you think you can, But you'll never accomplish more; If you're afraid of yourself, young man, There's little for you in store." continued from page
My grandfather owned well-thumbed books by Henry David Thoreau and Walt Whitman. They are falling apart.
I have a favorite, other than Elizabeth Browning, who is nothing like Browning. Edna St. Vincent Millay.
Yes, I know.
I had a fleeting and lame fling at writing poetry. None of it was good, some was satisfying but I've seen teenagers write better.
joenphillips@yahoo.com