Posted on
MCHS Lady Eagles Pick Up Win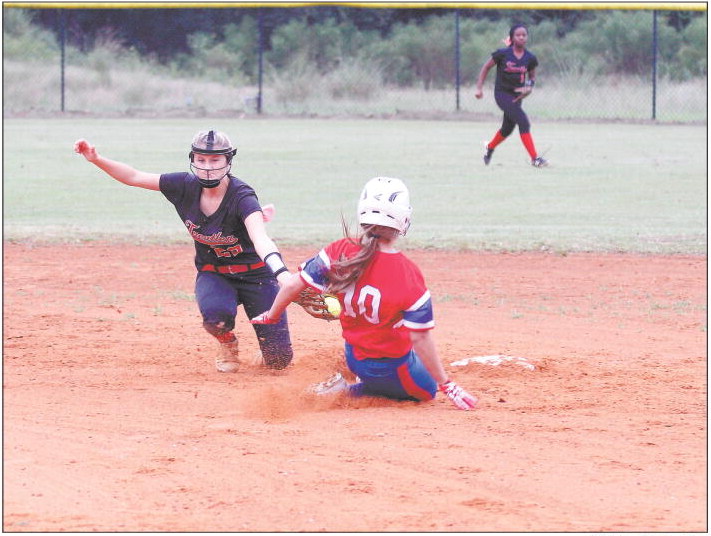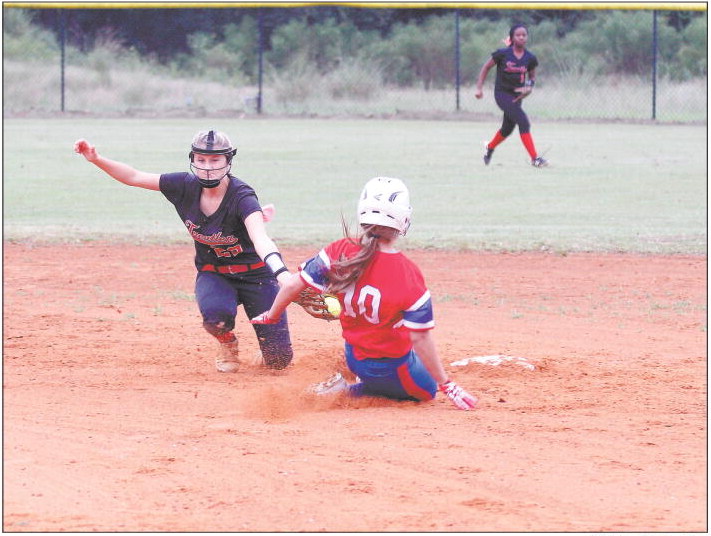 The Eagles softball team of Montgomery County High School took on Treutlen County in a pair of games last week on Tuesday and Wednesday and then faced Hawkinsville on Thursday. MCHS won just one of those games.
MCHS vs. Treutlen
The first game between Treutlen and Montgomery was on Tuesday in Mt. Vernon. It was a close game with Montgomery coming out on top. The Lady Vikings picked up two runs in the top of the second inning to take the early lead. MCHS put one on the board in the bottom of the frame to keep it close. Neither team scored a run over the next three innings to send the game to the sixth with Treutlen still on top 2-1. In the top of the sixth the Vikings added two runs to push their lead to 4-1, but the Eagles came back to tie the game in the bottom of the inning at 4-4.
In the top of the seventh Treutlen went back on top with a run to lead 5-4, but in the bottom of the inning a three-run walk off by the Eagles gave them the win, 7- 5.
Treutlen vs. MCHS
In Soperton on Wednesday the Vikings bounced back and had a completely different game against the Eagles. Treutlen scored two runs in the bottom of the first inning and then added six more in the second as they jumped out to an 8-0 lead.
They added one more in the fourth inning to lead 9-0. MCHS did get a run in the top of the fifth, but that was all and the Vikings took the win by the run rule, 9-1.
MCHS vs. Hawkinsville
It was all Hawkinsville on Thursday as the Eagles were on the road. Montgomery got on the board first with four runs in the top of the first inning, but Hawkinsville came back with five runs in the bottom of the frame to take a 5-4 lead. They added four more in the second inning, four more in the third and four in the fourth. MCHS scored just one more run, in the top of the third inning, as they fell 17-5 in four innings.
This week the Eagles hosted Johnson County on Monday and Dublin on Tuesday after presstime. They will be off until next Monday.