Posted on
Man Found Hiding Beneath House Charged With Rape and Burglary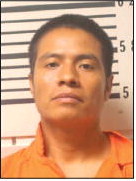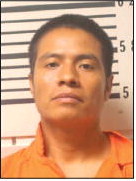 A man with several aliases who was discovered by police hiding beneath a house was apprehended and charged with rape and burglary in the first degree.
On September 26, the Lyons Police Department received a report of a sexual assault that had occurred earlier that morning. Officers arrived and interviewed the victim in the case and obtained an arrest warrant for David Gabriel, 27, of Lyons. Gabriel also goes by the names of Elder Rolando Augustine, Elder Lopez and Renaldo Agustin.
Officers served the arrest warrant on September 28 at a residence on South State Street. The suspect was located hiding beneath the house after gaining access through a hole cut into the floor.
The suspect is being held in the Toombs County Jail.