Posted on
HEAVY HITTERS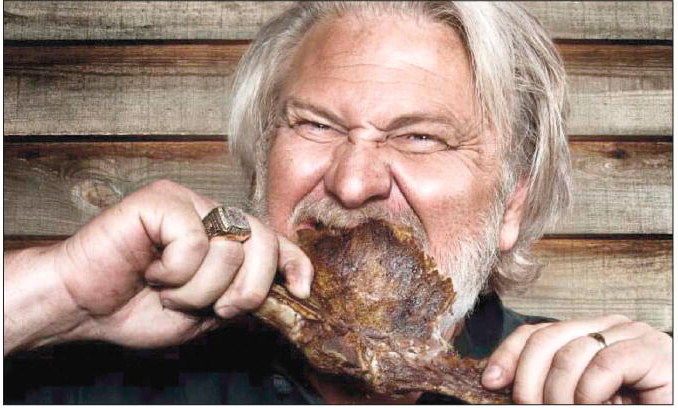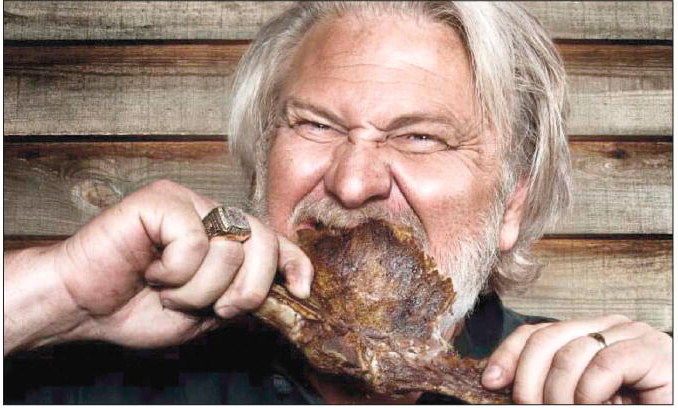 HERE FOR THE HOG
THE REAL SQUEAL BBQ & MUSIC FESTIVAL
Promising "two glorious days of BBQ, music, and friends," the folks at Lyons Main Street are stoked for 2020's "The Real Squeal BBQ & Music Festival." The event will be held in downtown Lyons and at the Lyon's Recreation Department's Partin Park on Friday, October 9 and Saturday, October 10.
The Real Squeal has been a tradition in Lyons each year since 2011. Admission and parking each day is free. Thirty-seven professional BBQ teams will vie for Braggin' Rights on Saturday in the Kansas City Barbeque Society (KCBS) sanctioned contest and the Georgia State Championship (GBC) event. The Grand Champion prize of $2,500 out of the total prize money of $15,000 is not bad to snag, either. The competition takes place in four KCBS meat categories: chicken, pork ribs, pork, and beef brisket, and an Overall winner is named. This is a lot of good cooking, by seriously good cooks. The 2019 Overall winner, Que'n Stew'n & Brew'n of Acworth, will return this year to defend their Braggin' Rights.
continued from page
Friday's events run from 9 a.m. to 9 p.m. in downtown Lyons. The Backyard BBQ Contest, not a GBC event, is an amateur cook-off for individuals, families, or teams of whoever wants to cook for fun and BBQ Braggin' Rights, and to compete for part of the total $1,350 in prize money. Six teams from 2019 will again fire up their grills on Friday in downtown Lyons, and four new groups will bring their best "que'd" meat to the competition. Bad Habits BBQ will fight to hold on to their 2019 championship title. Also on Friday is the BBQ Sauce Contest, which is open to amateur and professional BBQ teams. Up to three sauces per contestant or team can be entered to show off the creativity of the sauce maker. Entries, limited to 30, will be received until Friday, October 9, with turn-in of sauces at 7:30 p.m. at the Lyons Main Street office, 134 NW Broad Street. A new event at the 2020 Real Squeal Festival is the Steak Cookoff Association (SCA) sanctioned Steak Cookoff , located at Partin Park on Friday afternoon. This event's team limit of 25 teams has been met and registration is closed. Other events and activities slated for Friday in Downtown Lyons are the popular Classic Car Cruise-in, kid's rides, food vendors, and special deals from merchants. The street dance will feature DILLIGAF Country Band and Big Brother's Boombox, and a color-popping fireworks display will close the
evening. Saturday's activities at Partin Park will begin at 9 a.m. and end at 5 p.m. The professional BBQ teams will be tending their fires and sending up tangy-sweet scents of their best concoctions while visitors to the park enjoy taking in a variety of sights and awarded at 2 p.m. sounds. The "Squealin' Open Car Show" will award trophies in eight categories. Registration is Saturday morning from 10 to 11 a.m. at Partin Park. Trophies for this event will be Throughout the day Saturday, musicians will take the stage to share their unique sounds. The Unity Choir, under the direction of Luther Wardlaw of Kibbee, singersongwriter Aaron Tanner, and local favorite George Holcomb will entertain festival visitors.
In and around the octagon- shaped Dream House, and inside the Durden Cabin, quilters, jewelry makers, wood turners and other crafters will display their wares for purchasing. An Indian Artifacts show, including flint knapping demonstrations, will also be staged in and around the Durden Cabin. Kids creative play, the Dynamo Dog Show – World Class Canine Entertainers, and a travel team soccer tournament will be ongoing throughout the day on the ball fields in the park. Wrapping up the two days of various competitions, the awards ceremony at the Partin Park stage at 4 p.m. will bring on real squeals and the Braggin' Rights that the BBQ'ers will relish for the rest of the year. And once again, Lyons Main Street and the City of Lyons will have shown festival-goers a Real Squealin' good time and Southern hospitality on a fine autumn weekend.