Posted on
Absher Commits to Three MoreYears at RTCA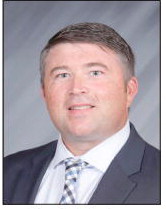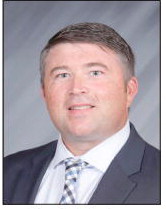 The Robert Toombs Christian Academy Board of directors is proud to announce that Travis Absher has signed a new contract committing to Robert Toombs Christian Academy for another three years. Mr. Absher started as our head of school back in June of 2018. Since then, he has been a strong and
Christian centered example for our RT family. We are privileged to have him as our leader and taking the helm as we celebrate 50 years of excellence as a
school. The Board is thrilled to have Mr. Absher paving the way as we enthusiastically enter into our next 50-year chapter as a quality educational institution.
"I have been very pleased with Mr. Absher's leadership at our school over the last few years, and I am excited to see what the future will bring," Mark Findley, Chairman of the Board said.
"I look forward to continued growth as we provide a strong Christian atmosphere in which to educate our children."
"Those who have the pleasure of working closely with Mr. Absher have had nothing but positive things to say about him and his leader ship as our Head of School." Chris Hopkins said, "It has been a pleasure to work with Mr.
Absher as vice-chair of the Board, I'm delighted to see the commitment to continue the success. RTCA provides a Christian based learning experience in our community, and Mr. Absher does an outstanding job at making sure RTCA carries out its mission statement."
When asked about the matter, Mr. Absher had this to say. "Courtney and I are excited to continue our relationship with RTCA and the community. Coming home in 2018, we expected to be a part of a great school with supportive families, and we have not been disappointed.
We are thrilled to have our sons grow up in a school that focuses on strong academics in a Christian environment.
"I want to thank the Board of Directors for their con. dence and unwavering
support. I would also like to thank everyone in our school community for trusting our staff with your most prized possessions. I am honored to serve as the Head of School, and this extension signi. es
the commitment to continue carrying out the school's mission for years to come."
The Abshers have become an intricate part of our RT family, and we are ecstatic that they will be spending the next three years with us. We hope you will join us in celebrating Mr. Absher as he leads us into this new chapter of our school's journey. Go Crusaders!