Posted on
Mrs. Jimmie Tanner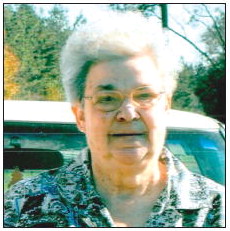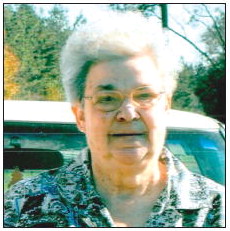 Mrs. Jimmie Tanner death by a child.
Mrs. Tanner is survived by her loving husband of 58 years, Russell Tanner, two sisters, Hattie and husband, Ellis Collins of Titusville, FL, Lucy and husband, Richard Switzer of Titusville, FL and a brother Jim and wife, Melba Kersey of Bluffton, SC. She is also survived by her care-taker of 20 years, Michelle and husband, Jeffery Page of Tarrytown, special friends, Reverend Lamar and Ione Little of Soperton, Teddy and Gail Holton of Soperton, Henry Terwilliger of Swainsboro, the staff of Dennard Drugs of Soperton, the staff members of Treutlen Health and Rehabilitation Center of Soperton, along with other numerous friends of Soperton and Swainsboro.
Funeral services were conducted at 3:00 p.m. on Friday, September 18, 2020, at Morningside Baptist Church with Reverend Vic Fordham officiating.
Mrs. Tanner was laid to rest in the church cemetery.
Serving as pallbearers were Jeffery Page, J.P. Page, Mark Lumley and Clay Page.
In lieu of flowers, memorial contributions may be made to Morningside Baptist Church, 4327 Holton Chapel Road, Soperton, GA 30457 SAMMONS FUNERAL HOME, Soperton, Georgia Mrs. Jimmie Sue Tanner, age 79, beloved wife of Alton "Russell" Tanner of the Oglethorpe Community of Soperton passed away on Wednesday morning, September 16, 2020, at the Treutlen County Health and Rehabilitation Center in Soperton.
She was a native and lifelong resident of Emanuel County, Georgia. She was preceded in death by her parents, Jim and Gladys Brinson Kersey. She was a homemaker and a Charter member of Morningside Baptist Church. Being a social butterfly, she enjoyed attending church, local gospel sings, gatherings such as reunions and / or parties and eating out at local restaurants. She enjoyed being around people and talking to people or just hanging out and she dearly loved her husband. Not only was she preceded in death by her parents; she was also preceded in