Posted on
Mr. Jolly Y. Graham,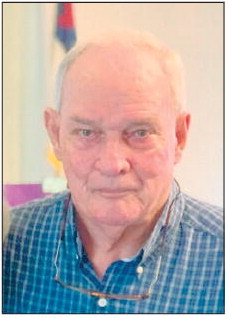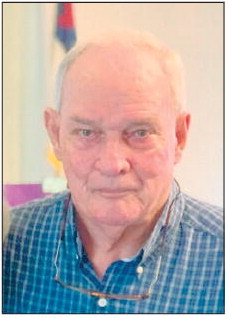 Mr. Jolly Y. Graham, age 78, of Lyons, died Monday September 14, 2020, at his beloved farm in Lyons. He was born and raised in Toombs County. Throughout his life he had many jobs and could do most everything from construction, truck driving, farming, and auto mechanics. His most recent career as the owner and operator of TC Mfg Inc., where he invented and built Tomcat Tree Climbers, became an intricate part of who he was and will always be his legacy. He was a devout Christian and attended Mount Moriah United Methodist Church. He was preceded in death by his parents, Willie Hugh and Jenny Graham; five brothers Russell, WL, Roy, Frederick, and Roderick Graham, and five sisters, Elizabeth Palmer, Willie Mae King, Jo Lee Morgan, Lois Harrell, and Jeanette Burnsed.
Mr. Graham is survived by his loving wife of fifty-one years, Marlyn, twelve children, Paul (Jodi) Graham, Rita Howard, Youman (Gwen) Graham, Alan Graham, Lew (Joy) Graham, Teresa Riner, and Mary (Michael) Caraway, Sharon Dasher, Connie Moody, Danny Smith, Randy Smith, and Brenda Bagwell.
The only other job he loved more than farming and building tree climbers was being Papa. He spent time teaching his grandchildren to fish, farm, check oil, drive four wheelers, and many other things. He is also survived by his grandchildren, Matthew, Rustin, and Will Parker, Ellie Grace Graham, Ben Sisson, Tiffany Johnson, Haley Wright, Brandon Coleman, Megan Smith, Molli Smith, Madi Smith, Nick Smith, Justin Smith, Ntosha Standard, Courtney Allen, Cole Graham, Jacob Graham, Josie Sharpe, Amber Wilson, Levi Graham, Chris Riner, Jessica Warnock, Jonathan Caraway, and Jennifer Caraway; and numerous great-grandchildren, nieces, and nephews.
Pallbearers were Jamey Gates, Dana Dismuke, Craig Dismuke, John Gladden, Keith Brooks and Shawn Morgan.
A graveside funeral service was held Tuesday, September 16, 2020, at 2:00 p.m. Pinecrest Cemetery with Pastor Michael Kennedy and Reverend Roy Woods officiating.
Ronald V. Hall
FUNERAL HOME
'Memories, of a Lifetime of Love'
Mr. Jolly Graham