Posted on
Local Health Care Facilities Receive Gold and Silver Quality Awards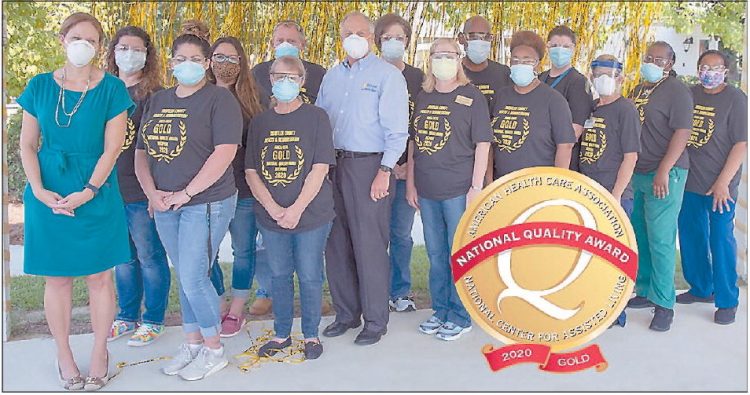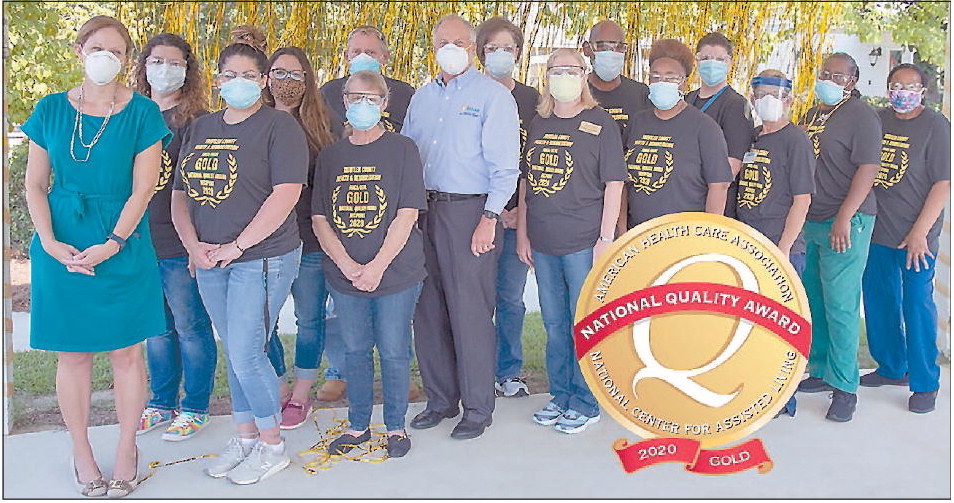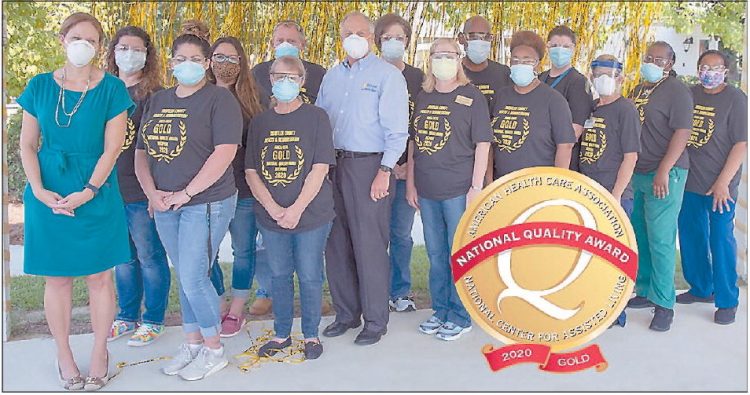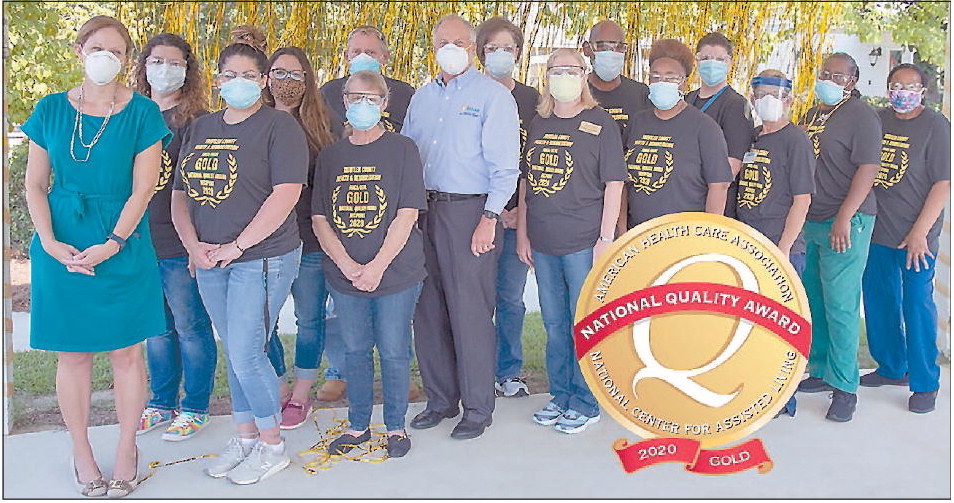 On August 7th Treutlen County Health and Rehabilitation in Soperton Georgia was awarded the Gold Quality Award by the American Health Care Association. This award acknowledges the highest level of quality care in a long term care facility. This commendation was awarded to only 4 centers across the United States in 2020. Treutlen County Health and Rehabilitation is one of only 3 centers in the state of Georgia to receive this honor in the history of the award. Applicants who receive the Gold award address the Baldrige Healthcare Criteria for Performance Excellence in its entirety to demonstrate that they are achieving high levels of performance in health care, customer satisfaction, financial fitness, workforce excellence, and leadership.
Johnnie Brooks, Administrator of Treutlen County Health and Rehabilitation said, ' We strive daily to provide high quality care for our patients in the Soperton community and surroundings areas. Theprocesstohave received this Gold National Quality Award involves the entire staff and has strengthened our commitment to quality care and customer satisfaction'.
On August 5th Meadows Park Health and Rehabilitation received the American Health Care Association Silver Quality Award. Meadows Park is one of 13 skilled nursing centers in the state of Georgia to receive the honor this year. The Silver Quality award is the second step in a three-step process that encourages the continuous learning, development, and execution of integrated quality systems to achieve performance excellence in long term care programs. Each progressive step requires a more detailed and comprehensive demonstration of quality integration and performance. The criteria for each step is based on the Baldrige Performance Excellence Program. Rachel Parker, Administrator of Meadows Park said, 'We are proud to provide quality care and high customer satisfaction to the patients of Vidalia Georgia and the surrounding area. The Meadows Park health care team is grateful for the recognition by AHCA and will continue to strive for excellence in quality care as they continue on their journey to the Gold Quality Award given by AHCA'. Staff members at each facility were recognized for the achievement with an appreciation dinner and corporate leaders expressed their appreciation for the staff's dedication and hard work to achieve these notable recognitions.
The American Health Care Association is the nation's largest association of long term and post-acute care providers, AHCA advocates for quality care and services for frail, elderly, and disabled Americans. AHCA members provide essential care to approximately one million individuals in over 14,000 not-for-profit and proprietary member facilities. The mission of the AHCA is 'Improving Lives by Delivering Solutions for Quality Care'. As a part of this mission they developed an award process using the Baldrige Excellence Framework breaking it down into a 3 step award journey to provide a framework for quality improvement.
The Baldrige Excellence Framework provides a process to evaluate performance, assess where improvements or innovation are most needed, and sets forth a path to achieve results. By adopting the system's perspective and other concepts from the Baldrige framework to improve long term care providers can benefit people served by those facilities and provide benefit to the greater community. The healthcare criteria asks questions that lead the healthcare organization to complete a self-examination of how they can better serve their residents, families, associates and community members.
TREUTLEN HEALTH AND REHABILITATION STRIKES GOLD – Pictured are the nurse and staff members of Treutlen Health and Rehabilitation, left to right, Lisa Davies, VP of Quality Advancement for CHSGa, Amanda Morrison, Kayla Sunshine, Wendy Brooks, Johnnie Brooks, Administrator, James Thigpen, George Hunt, Executive VP of Inpatient Services for Ethica, Lindy Fordham, Jane Martin, Director of Nursing, David Walton, Cynthia Gregory, Tiffany Pace, Mandy Morris, Exzena Carter and Julia Hamilton.
MEADOWS PARK HEROES – Pictured are Meadows Park staff members recognized with the American Health Care Association Silver Quality Award and include Patricia Gay, Stephanie Hopkins, Heather Waters, Sharmaine Hopkins, Janet Holliday, David Carter, Leslie Teston, Regina Perkins, Shimesha Gillis, Kimberly Akins, Rachel Parker, Danniqua Robertson, George Hunt, Executive VP of Inpatient Services for Ethica and Kim Hodges.
DEDICATED, COMMITTED, CHALLENGED – Jane Martin, Director of Nursing and Lisa Davies, VP of Quality Advancement show off the t-shirts worn by Treutlen Health and Rehabilitation to show their commitment to excellence.