Posted on
Josie Wauweeze Horne Dennis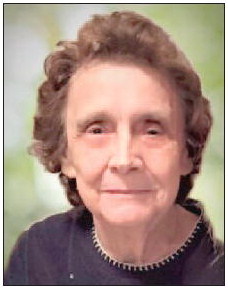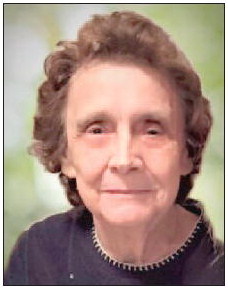 Josie Wauweeze Horne Dennis, 84, of Helena, died Sunday, September 20, following a lengthy illness. A funeral service was held at 11:00 a.m., Wednesday, September 23, at Community Church of God with burial at Harrelson Family Cemetery.
A native and longtime resident of Wheeler County, Ms. Dennis was the daughter of the late Troy William Horne and the late Mollie Harrelson Horne. She was the wife of the late Jesse Dennis, Jr. Ms. Dennis was a former bookkeeper and worked for many years at Oxford of Alamo, and later at the Wheeler County Senior Center. A member of Community Church of God, she was preceded in death by children, David Dennis and Janice Wilkes; grandchildren, Buddy NeSmith, Anthony Dennis and Kimberly Yawn; and brothers and sister, Troy Horne, Jr., Lemmie Horne and Ruby Towns.
Survivors include her children, Wanda Taylor, Keith (Tonya) Dennis and Priscilla (David) Hutchinson, all of Eastman, Carl Dennis of Thomson and Len (Brandy) Dennis of Helena; brothers and sisters, Bobby (Jewell) Horne of Helena, Bernard (Shirley) Horne of Milan, Sue (Quinton) Guinn and Joanne (Dillon) Brown, both of Alamo, Ralph (Jean) Horne of Eastman and Randal (Marylyn) Horne of Helena; eighteen grandchildren; twentythree great-grandchildren and four great-great-grandchildren. Several nieces and nephews also survive.
The family would like to take this opportunity to extend their deepest appreciation to all the EMT's who have provided transportation and loving care for Ms. Dennis through her illness.
Online condolences may be expressed at www.vaughnfh. com.
Vaughn Funeral Home of McRae had charge of arrangements.
Mrs. Josie Dennis