Posted on
VHS Volleyball Wins Two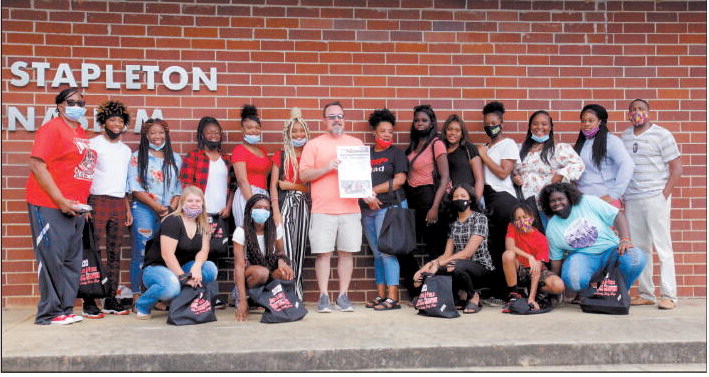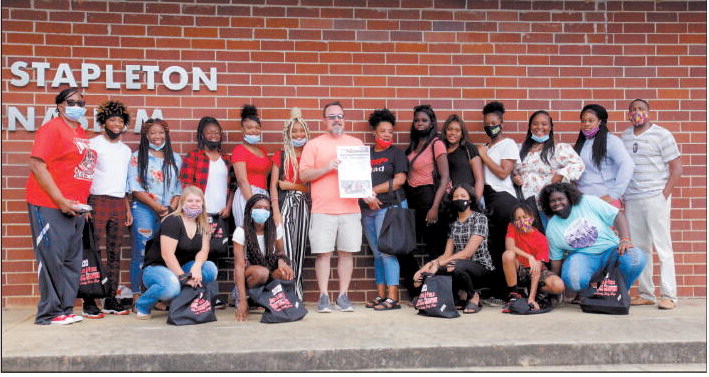 The Vidalia High School volleyball team hosted Memorial Day and Tattnall County on Thursday of last week and won both contests.
VHS started off against Memorial Day. It was a bit of a rough start for the Indians, but they got their rythum and took the win in the first game. They kept up the good play and took the second game to win the match 2- 0.
In their second match of the day the Indians rolled over Tattnall. Vidalia won the first game 25-6, and then took the second game 25-13 for the sweep. On Tuesday of this week after presstime VHS hosted McIntosh County Academy and Toombs County High School for a pair of Area games. On Thursday they will on the road to face Southeast Bulloch and Toombs County with matches starting at 5:00 p.m.

Myesha Hall spikes it for the Indians as they get the win over Memorial Day at home.Photo by Mike Branch