Posted on
VHS Runs In Carrollton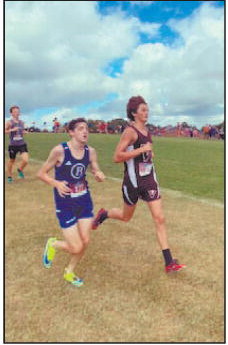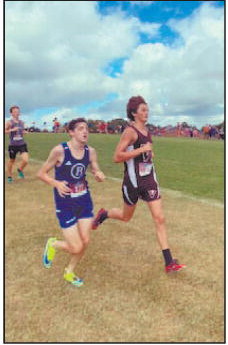 Hitting their mid-season stride, the Vidalia High School boys and girls cross country teams hit the ground running Saturday morning in Carrollton at the Carrollton Orthopedic Invitational. Senior Michael Blount and Junior Sarah Owen led their respective teams to top-10 finishes with the Indians finishing in 5th place and the Lady Indians registering an 8th place finish.
Blount, who finished at 19:03, turned in the best time a Vidalia runner has ever run on the challenging course in September. Jace Gabbard was on his heels with a finishing time of 19:25, followed by Luke Palmer, Andrew Hodges, and Daniel Hodges. Freshman Andrew Hodges turned in a personal best on the challenging course with a time of 20:36, and Coach Mandy Godbee says that the freshman and his brother Daniel have been an important part of the team. 'Andrew and his brother Daniel have been a critical part of this team, rounding out the team's top 5 runners. On Saturday, Daniel passed 2 Bleckley runners on the home stretch, allowing us to finish in front of Bleckley County.'
The Lady Indians were once again led by Owen, who placed 13th overall with a time of 22:49. Kaitlyn Allen bested her previous best on the course by four minutes with a run of 24:59, and Isabella Holloway finished at 25:04 giving the Lady Indians another Top Ten finish. 'The ladies continue to improve each week and are determined to make their mark in the state rankings,' said Godbee. 'Sarah remains a very strong runner and is improving in the state standings, with the other girls improving each week. I am so proud of these ladies and their effort and attitude towards every challenge they face,' Godbee added.
Next up for the Vidalia runners will be the Southern Georgia Championship, which will be hosted by Jeff Davis on Thursday in Hazlehurst.