Posted on
Toombs Rolls Over Warriors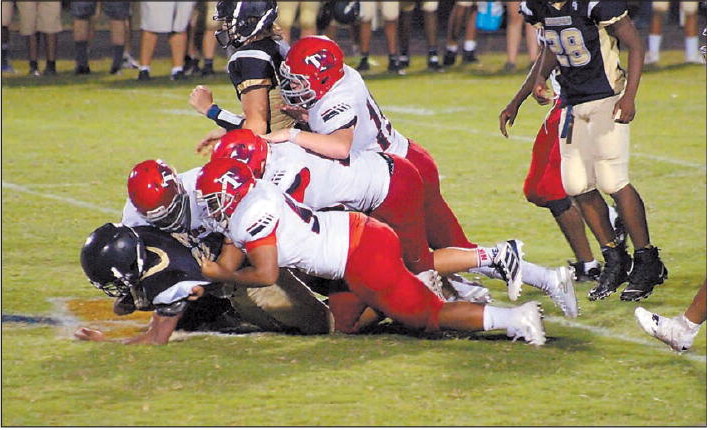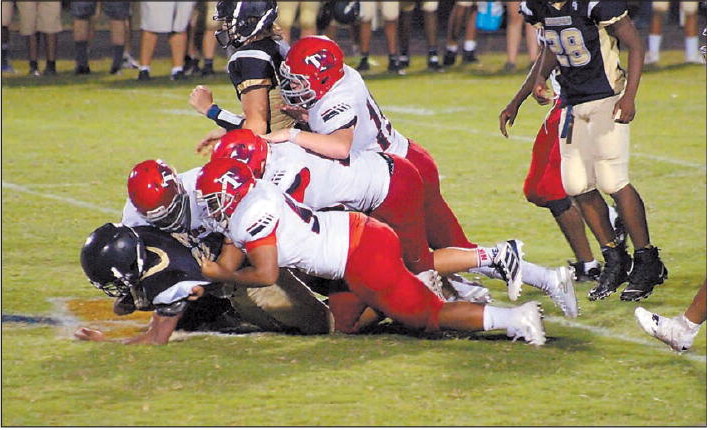 The Bulldogs of Toombs County High School played another solid game on Friday night as they traveled to Tattnall County to take on the Warriors. Toombs with the 2-0 start has moved into the top 10 in the rankings at #7, and it was a great defensive showing that helped to propel them on this night as they didn't allow a first down by the Warriors until halfway through the second quarter of the game. Toombs had to punt the ball on their opening possession of the game, but got a big kick from Julian Marin-Vital that pinned the Warriors deep. Toombs defense forced a punt on the Warriors first possession of the game and started at the Tattnall 33-yard line. Toombs took the ball right down the field and capped it with a short run by DJ Miney. Marin-Vital added the extra point for a 7-0 lead.
In the second quarter after a big punt return by Jashaun Powell to the 4-yard line, on the next play Mincey followed a big block by Brannon Usher for the Bulldogs' second score of the game. The PAT was blocked but TCHS led 13-0.
The Bulldogs added a 38-yard field goal by Marin-Vital with one minute to go in the first half to take a 16-0 lead into the locker room.
In the second half of the game Toombs took the opening kickoff and drove down the field 67 yards for a touchdown. Quarterback Chandler Lynn capped the drive off with a 16-yard run for the score. Marin-Vital hit the PAT for a 23-0 lead over the Warriors.
The Warriors finally put a drive together on their next possession and got on the board. They added the extra point to close the lead to 23-7.
Toombs began their next possession at their 36yard line, and wasted no time in answering the Warriors' score. Lynn broke free and went 64 yards for a touchdown. Marin-Vital tacked on the PAT for a 30-7 lead.
Toombs added one more touchdown on the night as they went in with 10:20 left in the game on an Usher 32-yard run. Marin-Vital drilled another extra point, making the score 37-7.
Tattnall found the end zone one more time with just under three minutes to go in the game to make the final score 37-14.
Toombs rushed for 339 yards on the night and added 57 yards passing to their totals. Lynn led the way with 140 yards, Usher added 112 and Mincey posted 71 on the ground. Powell had the one big reception on the night for 50 yards.
The Bulldogs are off this week and will be at Mitchell County next Friday with kickoff at 7:30 p.m.