Posted on
Operation Going Out of Business Nets Arrests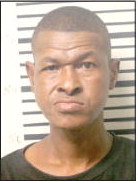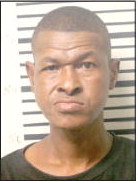 When local authorities arrested a Vidalia man on 166 warrants following a five-month investigation, they also unexpectedly nabbed two other suspects for other crimes.
On Friday, September 11, the Vidalia Police Department, in cooperation with the Georgia Department of Revenue and the Toombs County Sheriff's Office, executed five search warrants and arrested one person.
Ronnie "Baby Jack" Singleton, 48 years old, of Vidalia, was arrested on 166 warrants accumulated over the period of the investigation. Singleton was charged with crimes relating to the sale and distribution of narcotics, possession of dangerous drugs, illegal sales of alcohol, continued from page
and illegal sales of tobacco products.
The arrest and subsequent search warrant executions come as a result of "Operation: Going out of Business," a probe conducted by the Vidalia Police Department Investigative Services Division. This investigation was initiated after complaints of illegal activities, such as narcotics sales and the illegal sales of alcohol and tobacco, in the area of Epstein Street and East Jenkins Street. This is an ongoing investigation and additional arrests may be made, said Division Capt. Roger Calloway.
Following Singleton's arrest and incarceration, police arrested Jerry Lee Clarke, Sr., for burglarizing Singleton's home. Clarke, 59, of Vidalia, was charged with first degree burglary and booked into the Toombs County Jail. Additionally, as police were interviewing witnesses to the burglary Ricardo Devontes Mikel stepped forward to volunteer information. It was discovered during questioning that Mikel was wanted on an outstanding warrant for credit card fraud. He was charged with financial transaction card theft and booked into the county jail.
"The staff of the Vidalia Police Department would like to thank the citizens in the community we serve, for taking a stand against crime in their neighborhoods. We would also like to thank the agencies that assisted with this investigation," Calloway said. Citizens who have information about this investigation or any illegal activity within the City of Vidalia, can call the Vidalia Police Department at (912) 537-4123 or Crimestoppers at (912) 386- 4480.

JerryLeeClarke,Sr.


RicardoMikel