Posted on
Looking Through Boxes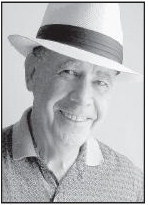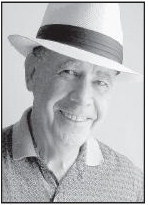 Like Easter Eggs.
My parents have been gone for years, my mother over forty, my father nearly three decades.
I'm still going through stuff, old boxes, but now there are new boxes.
New boxes are labeled by towns where we lived and family names. I'm tossing pictures, old letters, newspaper clippings, recipes into the box that most closely matches the item.
Soon I'll distribute most of this stuff to churches and families who have probably forgotten my family ever existed. Maybe someone will value it. A large envelope came from a box marked "mamma's recipes." The handwriting could have been my mother's or grandmother's. I have to look carefully to tell the difference.
(That brings up an observation that the handwriting of daughters closely resembles that of their mothers. I think.) There were several recipes but my eye caught "Ruth's Cheese Straws."
Aunt Ruth McClure was the wife of Judge Freeman C. McClure of Northwest Georgia and my grandmother's brother.
I wrote you of Uncle Freeman "watching" his grand-nephews during court while our mothers and Aunt Ruth went shopping. He parked us on the front row of his court room and usually adjourned or recessed court to take us fishing.
His wife, Ruth Short of Buena Vista in Marion County, was born in 1899 and grew up in what is called the Short-Stevens House. The house is so beautiful I go out of my way to look at it.
Esther, her twin, married a Stevens and lived in the majestic house.
The Kansas Woman likes anything containing cheese and loves crispy bacon.
I baked a "mess" of cheese straws according to Aunt Ruth's recipe but included finely chopped crispy bacon. There is still some left but the pile diminishes when she walks through the kitchen.
Then there are pictures.
The Thomasons were neighbors who removed to Arizona. Arizona Thomasons became successful "teamsters" operating high-body wagons and mule teams. The families swapped pictures up into the 1930's. I have a dozen of them. The Thomason house is gone, but there were two small graves beside the front door; that of a child and the finger of a Thomason boy. A recently built home on Avalon Drive stands on the Thomason house site. A photo from 1906 shows two of James Charlie Hall's children, Lolita and Rader. I decided to do some research before consigning it to the round file.
Rader was born in 1902, with Lolita coming along in 1904.
The image shows two tow-headed kids dressed in their best. Both wear lace-up shoes.
Lolita Estelle married Luther Cicero Yarbrough in 1926 and died soon after.
In 1930 Rader was a twenty-eight-yearold widower working as a house painter. Ten years later he was living in Cobb County running a lunch room. He died in 1951.
I'd be happy to distribute this picture of the Hall kids if I could find a descendant, but as of today information is sketchy.

Rader and Lolita Hall