Posted on
James Winston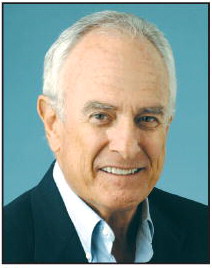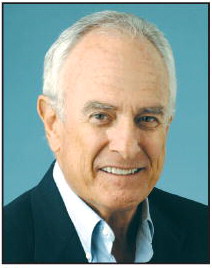 This summer when Chicago Cubs players or the White Sox—sometimes the Milwaukee Brewers— boarded their respective team buses, they may have spotted a Georgia cap on the dash of the bus.
The cap belongs to James Winston of Chesnee, South Carolina. Winston, as everybody calls him, drives for Champion Coach out of Greenville, S. C. He has been driving charters for his company for 17 years and has become a loyal Dawg fan and aficionado.
When players of any of the teams he drives for, get to boasting about their college alma maters, James is given to putting on his Bulldog cap and unbuttoning a couple of buttons of his uniform shirt and flashes his Georgia teeshirt which he always wears underneath.
"I don't do much trash talking," he says, "but always make sure that they know the Bulldogs are No. 1 with me."
For years, I became accustomed to seeing Winston either between the hedges or for Georgia road trips in the fall, always pitching in to assist John Meshad, Georgia's equipment manager, which is a relationship that dates back to 2005.
Then I bumped into Winston at Steinbrenner Field in Tampa, Fla, spring home of the New York Yankees, a few years back. He introduced me to Joe Girardi, then the manager of the Yankees. Without missing a beat, the manager said with generous expression, "best bus driver in the land."
Winston and Girardi have enjoyed a close friendship for years. An avid angler, Winston, at Girardi's behest, took the manager's young daughter, Serena, fishing during spring training.
There are several small lakes near Steinbrenner field. Winston knows all about the popular bass fishing lakes in Florida and never leaves home without his fishing equipment. The best thing that could happen to you should you go fishing with Winston is that after you bring home a mess of fish is have him cook your supper. He smiles good-naturedly when he says matter-of-factly, "Hey I am a good cook." Fish is one of his specialties, but what he is best at in the kitchen is what he learned from his mother—soul food. "Right now," he says, "I am trying to learn to make fish salad. That's not so easy."
Winston is Champion's most popular driver. In late August, the White Sox were hosting the Kansas City Royals. The visiting team sent out a request for Winston to pick the Royals up at the airport and deliver them to the hotel; and to ferry them back and forth to Guaranteed Rate Field.
In about 2005, Georgia travel coordinators became concerned about sending the equipment staff, including a bevy of students, on the road in passenger vans, which often included night time travel. Concluding that that was not the safest travel option, UGA began chartering a bus for the student managers, student trainers and equipment assistants for road games.
They began to routinely charter from Champion. There was a serendipitous bonus in the process. Champion assigned Winston to drive for the Bulldogs. "That," says Meshad, "was a great day for the University of Georgia. Right away, Winston became part of our team. He volunteered to help us with every assignment. He was always pitching in. It was not part of his job responsibility, he simply enjoyed helping us with the equipment." That helping hand attitude was to influence Winston's relationship with the Chicago Cubs. When the Cubs won the World Series in 2016, the team gave him a World Series ring. That doesn't happen every day and Winston is aware of his good fortune. With Milwaukee just 92 miles up I-94 from Chicago, Winston often spends his entire summer in Chicago ferrying the Brewers, White Sox and Cubs (and visiting teams) about until baseball season ends. Then he is ready for some football. He can't wait to get back to Athens and to reconnect with the Bulldogs.