Posted on
Wheeler Football Opens With Win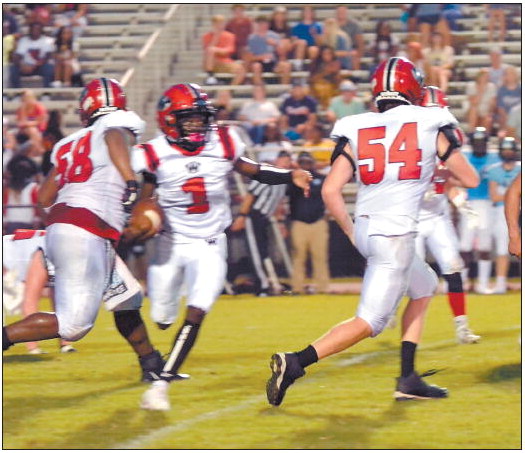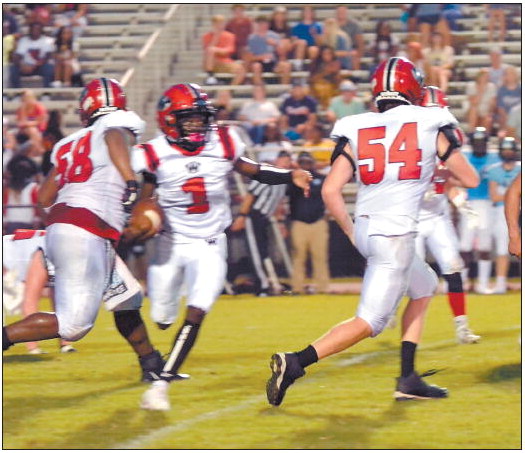 It was a big season opener for the Wheeler County High School Bulldogs football team as they traveled to rival Telfair County last Friday night. Wheeler won just one game last season, and had not beat Telfair since 2011. But on this night, the Bulldogs come out on top.
This was the first game under new Head Coach Thomas Smith, and with increased numbers on the team Wheeler was ready to continued from page
play and it showed. Wheeler had big nights from several different players. Leading the way on offense was quarterback Jacquez Kincey with 165 yards passing with two touchdowns. Freshman running back Jason Culver added 116 yards rushing with two touchdowns. Quinshad Edwards had 93 receiving and a touchdown.
On defense the Bulldogs looked good as Edwards and Brandon Smallwood both had interceptions with Smallwood and Dillion Williams also recovering fumbles. Jeremy Williams led the way with tackles from his linebacker position with 14. Seven players had over 10 tackles on the night for Wheeler. The Bulldogs were up just 19-18 at halftime, but found the way in the second half as they got the win 26-19.
This week Wheeler will be at Glascock County in Gibson on Friday night with kickoff at 7:30 p.m.