Posted on
VHS SoundTribe Ready To Roll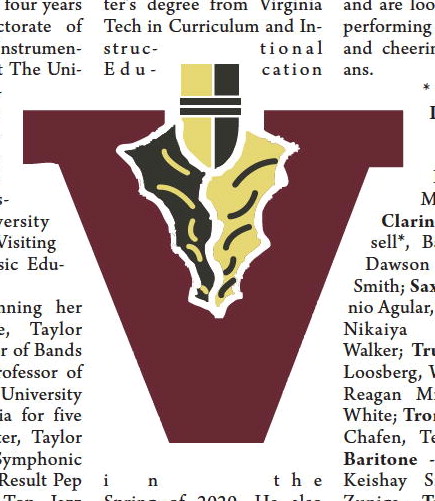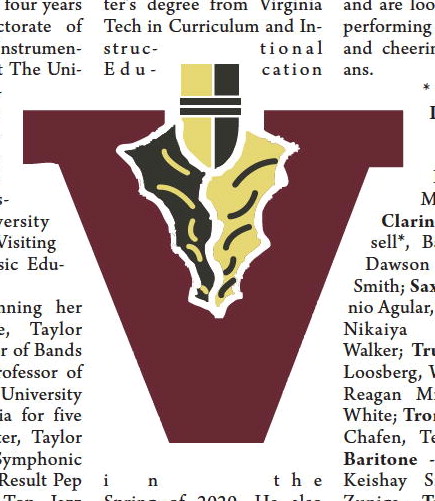 The Vidalia High School SoundTribe is under the direction of Elizabeth Taylor this year. She will be assisted by Steven Arnold. The SoundTribe will be performing a variety of new songs in the stands to help ignite the crowd, cheerleaders and the football team. Their goal is to create a fabulous 'Game Day' atmosphere on Friday nights at Buck Cravey Field. For their halftime show, The SoundTribe plans to showcase the Queens of Soul:TinaTurner and Aretha Franklin, as well as, other popular female artist such as Beyoncé' and Alecia Keys. A native of southeast Georgia, Elizabeth E. Taylor has spent the last four years pursuing a Doctorate of Musical Arts in Instrumental Conducting at The University of Southern Mississippi. While at Southern Mississippi, she served as a Graduate Assistant for University Bands as well as Visiting Professor of Music Education.
Before beginning her doctoral degree, Taylor served as Director of Bands and Associate Professor of Music at Shorter University in Rome, Georgia for five years. At Shorter, Taylor conducted the Symphonic Winds, The Net-Result Pep Band, the Hill-Top Jazz Band and was director and drill designer for the Shorter University Marching Hawks. Additionally, her teaching responsibilities included Instrumental Conducting, Instrumental Methods and pedagogy courses and the supervision of student teachers. Prior to teaching at Shorter, Professor Taylor spent twenty-four years in the Georgia public school setting as a Director of Bands. She received her Master of Music Education from Northeast Louisiana University and her Bachelor of Music from Georgia Southern University. As an active adjudicator, clinician and conductor, she has travelled extensively throughout the continental United States, Europe, and Russia. Dr. Taylor now resides in Vidalia with her husband Tim, and their daughter, Anne-Claire, who is an 8th Grade student at J.R. Trippe Middle School.
Her duties with the Vidalia City Schools includes teaching 5th Grade Beginning Band at Sally D. Meadows Elementary School; assisting with the 6th, 7th and 8th Grade Bands at J. R. Trippe Middle School; teaching the Advanced Band at Vidalia High School and serving as the director and drill designer for The SoundTribe Marching Band.
Assistant Steven Arnold is the Associate Director of Bands at Vidalia City Schools. Mr. Arnold is originally from Gloucester, Virginia. He obtained his Master's degree from Virginia Tech in Curriculum and Instruc- tional E d u – cation i n the Spring of 2020. He also graduated from Virginia Tech in 2019 with a Bachelor in Music Education and in Percussion Performance.
During his tenure in the Virginia Tech School of Music, Mr. Arnold was a member of the Virginia Tech Percussion Ensemble, Wind Ensemble, New River Valley Symphony Orchestra, and Marching Virginians. Additionally, he served as a backstage production member at the state-of-the-art Moss Arts Center in Blacksburg, VA.
Mr. Arnold has a thorough passion for performing and playing music and wishes to bring that enthusiasm to the students at Vidalia City Schools. He currently teaches band at J.R. Trippe Middle School and serves as the Drum Line instructor for The Sound-Tribe.
Assisting with the Guard: Amy Culpepper, a Seventh-Grade teacher at J. R. Trippe Middle School and Tabitha Wallace, a Media Assistant also employed at J.R. Trippe Middle School. Julia Toole, a Fifth-Grade teacher at Sally D. Meadows Elementary School assists with routines and choreography of The SoundTribe Majorettes.
Although The Sound-Tribe has had to make numerous modifications to navigate Covid-19 restrictions, the students have been resilient and have risen to all of the challenges this far. With every practice, The SoundTribe members are making great progress and are looking forward to performing on Friday nights and cheering on the Indians.
* Denotes Band Leadership Flute/ Piccolo – J'Da Bacon, Laura Googe, Manuela Salinas; Clarinet – Mila Fussell*, Bailey Hutchins, Dawson Outler, Jadah Smith; Saxophone – Antonio Agular, Autumn Harris, Nikaiya Sims, Kailyn Walker; Trumpet – Hunter Loosberg, Walker McCord, Reagan Miller*, Shaunna White; Trombone – Masiya Chafen, Tenajia Tanner*;
Baritone – Josie Conner, Keishay Smith, Mareesa Zuniga; Tuba – Marcus Dixon, LaLane Angeles;
Percussion – Jackson Allen, Gavin Jackson*, Jay Johnson, Jakob Kight and Joshua White.
Guard – Amari Atkins, Jada Clements, Iyana Harden*, Marlayla Harvey, Kynyzerra McGee, Jade Matthews*, Makenna Rakes*, Tamira Spikes, Samara Troupe, and Adalyn Williams. Majorettes – Kaya Day, Kaylie Gunter*, Rose Johnson, and Paige Kight. Band Staff – Elizabeth E. Taylor, Director of Bands, Steven Arnold, Associate Director of Bands, Amy Culpepper, Guard Sponsor, Tabitha Wallace, Guard Sponsor, and Julia Toole, Majorette Sponsor.
WHEELER COUNTY CHEERLEADERS – (L to R, Front): Lucy Pope, Tess Van; (Middle): Lyric Stanley, Paulette McLeod, Karmin Clark, Kimberlyn Stinson, ReAnnah Ricks, Lexie Pearce, Caroline Conner, Kaylee Smith; (Back): Ariel Reynolds, Lily Parker, Miracle Wilson, and Dezane Yarbrough.