Posted on
the SCOUTING REPORT Surprising Opening Week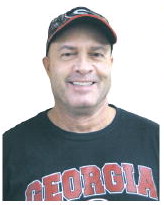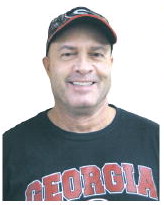 It was Sunday, and yes, football season. I spent Saturday in front of my computer, watching most of Lowndes' beatdown of Archer, and Collins Hill's win over Carrollton in the Corky Kell Classic, both of which were live-streamed over NFHS Network.
I listened to Toombs County's impressive 26-20 victory over Dodge County last Friday. Chandler Lynn and Josiah Smith definitely have a couple of impressive senior backs to hand the ball to in D.J. Mincey and Brannon Usher.
I really wanted to be on a sideline somewhere. I thought about attending the Toombs game; but I plan to socially distance as much as I can this season. That means I'm going to stay on the edges of the field and in the end zone. I will be wearing a mask.
Of course, Vidalia had a bye night on week one, and their season opener with Appling County next week is canceled due to Covid concerns. The Indians will open up on the 18th on the road at ECI.
One score that really surprised me was Bleckley County's rally to beat West Laurens 27-19. The Royals were at home, but they trailed after West Laurens ran the opening kickoff back and led going into the fourth quarter.
Another game played between two of the state's best teams involved Valdosta, ranked # 1 in Class AAAAAA and Warner Robins, ranked #1 in Class AAAAA. It was Rush Probst as the head coach at Valdosta.
It was also Valdosta QB Jake Garcia's first game in Georgia. The All-State transfer from California had a rough first half but ended up throwing for 340 yards in the Wildcats' 28-25 win over the Demons. A Wildcat field goal decided it in the final 30 seconds of the game.
Rodney Garvin, the former Vidalia High School defensive coordinator, and his Metter Tigers upset and shut out Swainsboro, the #8 team in Class AA and one of the region favorites in Region 2-AA.
Garvin's Tigers, last season's 2-AA champions, suffered their only regular season defeat last season to Swainsboro. Metter reclassified to Class A this season.
Lee Chomskis, who left Vidalia last season to take the head job at Class A Lincoln County, dropped his opener 24-14 to former Region 2-AA foe Jeff Davis.
Chomskis's Red Devil squad only has 12 junior and senior players this season; so some growing pains are possible in Chomskis's first year in Lincolnton. Chomskis was 8-0 against Jeff Davis prior to last Friday's game.
Nothing Like The SEC
Jamie Newman's declaration that he wouldn't be playing a season in the SEC at Georgia was like a dagger in my heart.
During Peyton Manning's rookie year in the NFL, he was standing there awaiting the kickoff for game one. One of his rookie teammates looked at him and said, "Look continued from page
at this, this is incredible." Manning looked at him and said, "This is a little over half of what the 103,000 fans I played in front of in college.
That's the SEC. The stadiums are bigger, the crowds are noisier, the lights are brighter, and like the SEC commercial says, "It just means more." I also watched some college games on Saturday. I watched SMU, Memphis, and Army win football games. They were all boring.
On Sunday, I sat down with my computer and watched Aaron Murray win his only game in his storied Georgia career against South Carolina and Steve Spurrier.
Even though I knew who won ahead of time, I completely enjoyed it, especially seeing Spurier throwing that visor for a last time.