Posted on
Mrs. Mary Magdalene Martin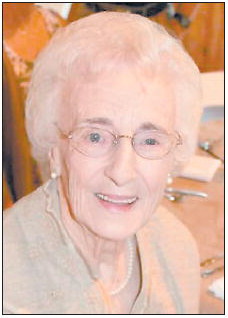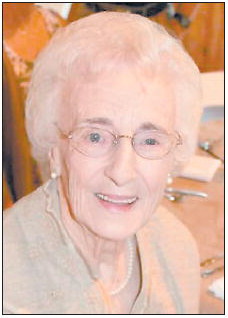 Mrs. Mary Magdalene Martin, age 94, died on Sunday, August 30, 2020, at the Treutlen County Health and Rehabilitation Center in Soperton.
Mrs. Martin was a lifelong resident of Treutlen County. She had worked at Harrell's IGA in Soperton for many years until she retired. She attended many various churches in the area and traveled with the Young at Heart group of Soperton First Baptist Church. She most recently attended Soperton Church of God. She was preceded in death by her parents, Rufus Smith Kight and Cornelia Elizabeth Moore Kight, and her husband, Leon Cordy
Martin. Survivors include 2 children, Margaret Martin Edge (Berry), Dublin, and Kenneth Leon Martin, Soperton; 3 grandchildren, Michelle M. Evans (Burt), Monny McLendon (Teresa), and Lisa E. Moxley (Greg); 9 great-grandchildren, Morgan E. Barker (Taylor), Molly E. Strickland (Fisher), Tyler McLendon, Hobie E. Evans, Kip M. Evans (Sarah), Zach Houston, Cameron Houston, Melissa Rogers (Jody), and Crystal Hutchison (Joe); 8 great- great- grandchildren, Fisher Strickland IV, Collier E. Strickland, Joshua McLendon, Sienna Cervantes, Grady Barker, Ryan Rogers, Riley Rogers, and Ragan Rogers; and numerous nieces and nephews. A graveside funeral service was conducted on Tuesday, September 1, 2020, at 3:00 p.m., in Harmony Cemetery, with Rev. Milton Thomas officiating.
Pallbearers were Hobie Evans, Kip Evans, Mike Kight, Eddie Kight, Tony Bush and
Tom Bush. Sammons Funeral Home in Soperton was in charge of arrangements.
Mrs. Mary Martin