Posted on
Mr. Ricky Charles Scott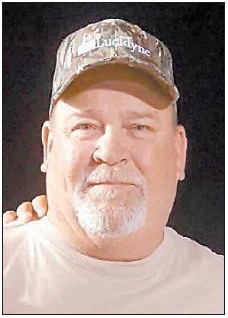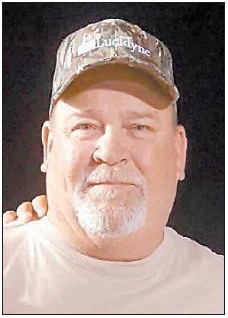 Mr. Ricky Charles Scott, age 62, of Uvalda, died on Thursday, September 3, 2020, at his home after a brief illness.
He was a native of Cordele, was a 1976 graduate of Ocmulgee Academy in Lumber City, and lived in Uvalda for many years. He started his career in the lumber industry with Continental Can in 1976 in Hazlehurst and worked for several years, 17 years with Louisiana Pacific and currently was Mill Manager at Rayonier/ Interfor in Swainsboro. He was a member of the Cedar Crossing Baptist Church. He was preceded in death by 1 son, Brent Scott; his father, Charles Scott; his stepfather, Paul Long; and 1 sister-in-law, Rindy Head. Survivors include his wife, Vicki Jones Scott of Uvalda; 2 children, Kevin Scott and wife Heather of Uvalda, and Sabrina Scott of Blackshear; 3 stepsons, Jamie Scott and Kellie of Mt. Vernon, Jason Scott and Jeremy Scott, both of Dublin; his mother, Shirley Long of Warner Robins; 8 grandchildren, Mackenzie Boatright, Koby Scott, Allen Boatright, Taylor Scott, Jalyn Scott, Aubrey Scott, Logan Scott and Kylee Scott; 2 sisters, Cindy Scott of Warner Robins, and Cathy Scott; 2 brothers, Steve Scott and wife Janet of Warner Robins, and Craig Scott; several nieces and nephews; 1 sister-in-law, Tammy Murray and husband Jay of Uvalda; 3 brothers-in-law, Timmy Jones and wife Debbie of Uvalda, Kenny Jones and wife Alisa, and Jimmy Jones and wife Kay, all of Hazlehurst; lifelong friend, Johnny Sanders and wife Helen of Uvalda; and a caring family friend, Janet Braddock of Cedar Crossing.
The funeral service was held on Saturday, September 5, 2020, at 11:00 a.m., in the Cedar Crossing Baptist Family Life Center, with Pastor Reece Mincey and Kevin Scott officiating. Burial followed in Riverside Cemetery in Lumber City.
Pallbearers were Koby Scott, Allen Boatright, Ryan Lyle, Zach Lyle, Johnny Sanders and Ricky NeeSmith.
Honorary pallbearers Mackenzie Boatright, Taylor Scott, Jalyn Scott, Aubrey Scott and Logan Scott.
Ronald V. Hall
FUNERAL HOME
'Memories, of a Lifetime of Love'
Mr. Ricky Scott