Posted on
Mr. Frank Lyndon "Lindy"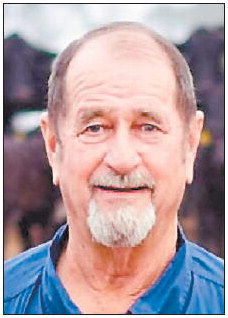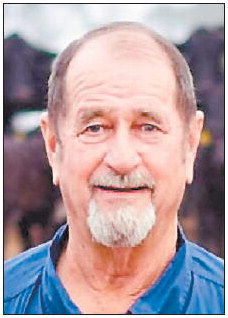 Mr. Frank Lyndon "Lindy" McDonald, age 70, of Center Community, passed away Saturday, September 5, 2020, at his home surrounded by his family and close friends following an extended illness. He was born on September 18, 1949, in Vidalia, Georgia. He was preceded in death by his parents, Malcolm and Sally McDonald; son, Michael Lyndon McDonald; first wife, Linda Waters McDonald; brothers, Joey and Ray McDonald; grandparents, George and Arie McDonald; and aunt and uncle, Lake and Pearl Mc- Donald. Mr. McDonald is survived by his wife of twenty-six years, Katy "Eve" McDonald; three daughters, Amanda L. Williamson (Monty) of Kibbee, GA, Alisa K. Papp ( Joe) of Guyton, GA, Ashley W. Carney (Eric) of Vidalia; three sons, Blake A. McDonald of Augusta, GA, Bryson F. McDonald (Kristi) of Lyons, GA, Brent J. Williamson (Emmy); mother and father in-law, Jimmy and Jeanette Fields of Vidalia; one brother, Scheryl Collins of Leesburg, GA; two sisters, Glenda Garrett (Billy) and Nita Thigpen of Vidalia; one sister in-law, Teresa McDonald of Vidalia; grandchildren, Macy Kight (Morgan), Cliff Williamson (Kelsie), Clayton and Brayden Papp, Teagan and Declan Carney, Ayden Tran, Carter and Ellie Williamson, and Lyndon Axl McDonald; great grandchildren, Harper, Hilton, Kellen, and Bentlee; several nieces and nephews, and three very special individuals, Travis Pye, Terri Jo Burner and Molly Strickland.
Lindy graduated from Lyons High School in 1967 and then from Southern Technical Institute, Marietta, GA, in 1969 with an Associate Degree in Architectural Engineering Technology. While at college, he was a member of the Alpha Beta Sigma fraternity where he was a Dean's List student. He was also a member of the Army National Guard in Swainsboro for 6 years from November 1969 to November 1975. He achieved the rank of Specialist 5th Class and was a heavy equipment operator. He did his Basic and Advanced Individual Training at Fort Leonard Wood Missouri. Lindy spent his lifetime career as a General Contractor and farmer. He started working at Lake Mc-Donald Construction, Inc., as a young boy and in 1983 started McDonald Construction Company, Inc., where he was President and CEO. He was former co-owner of First Community Bank in Vidalia and currently was serving on the BB& T Boards of Directors. His love for the outdoors included fishing, hunting, and raising buffalo and cattle on his family farm as well as spending time with his dogs, Sugar and Luke.
A private family service will be held at a later date.
In lieu of flowers and meals, memorial contributions may be made to Community Hospice Food Pantry, P.O. Box 2277, Vidalia, GA 30475, or Shriners Hospitals for Children, c/o Quint Shrine Club, P.O. Box 246, Lyons, GA 30436, or to the family for a scholarship fund that will be used to further the education of individuals pursuing a degree in Construction and Agriculture.
Ronald V. Hall
FUNERAL HOME
'Memories, of a Lifetime of Love'
Full Paid Obituary
Mr. Lindy McDonald