Posted on
Mr. Arlis Rigdon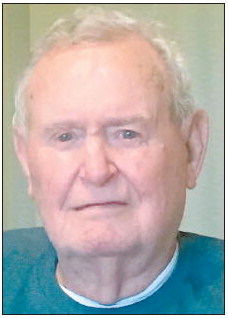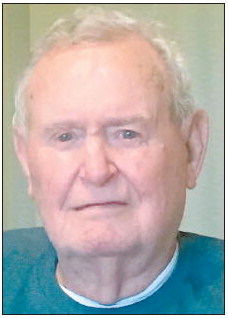 Mr. Arlis Rigdon, age 91, of Vidalia, died on Monday, August 31, 2020, at Meadows Health in Vidalia after an extended illness. Mr. Rigdon was born in Millen and lived in Vidalia since the mid 1930's. In 1941, he started working with the Vidalia Advance and ultimately was promoted to commercial supervisor and oversaw the print production of the Vidalia Advance weekly newspaper. He also reported on and photographed high school football games. After a 39 year career with the Vidalia Advance, he founded Rigdon Printing in Vidalia, which he successfully operated for 35 years. He was a member of Smith Street Baptist Church, where he served as deacon, taught Sunday school and sang in the choir. Prior to joining the congregation at Smith Street Baptist, he was a deacon, Sunday school teacher, choir member, and Royal Ambassadors leader at Tabernacle Baptist Church. In the 1950's, he played farm league baseball and later was active in a local bowling league. He coached women's softball for many years. He was preceded in death by his first wife, Betty Holmes Rigdon; 1 son-in-law, Frank Miller; his parents, Robert Rigdon and Hannah Rountree Rigdon; and 8 brothers and sisters.
Survivors include his wife, Eula Mae Rigdon of Vidalia; 6 children, Dianne Rigdon Miller of Hazlehurst, Judy Rigdon McGowan and husband Charlie of Hoover, AL, David Lawrence Rigdon of Cincinnati, OH, Jerry Arlis Rigdon and husband Todd of Tucker, Charles Joel Rigdon of Greenville, SC, and Terri Rigdon Collins and husband Buddy of Vidalia; 10 grandchildren, Angie, Charli, April, Candice, Eric, Ashley, Davey, Dillon, Baylor and Avery; 17 great-grandchildren; numerous nieces and nephews; 4 stepchildren, Linda Moss, Patsy Clayton, Cindy Shaw, and Donna Haddock; and 4 stepgrandchildren, Andrea, Lane, Susan, and Casey.
A graveside funeral service was held on Friday, September 4, 2020, at 3:00 p.m., in the North Thompson Baptist Church Cemetery, with Rev. Don Moye officiating.
Pallbearers were Eric Mc-Gowan, Davey Rigdon, Dillon Collins, Baylor Rigdon, Colby Purvis and Brandon Boston.
Ronald V. Hall
FUNERAL HOME
'Memories, of a Lifetime of Love'
Mr. Arlis Rigdon