Posted on
$1 Million Grant Funds Toombs County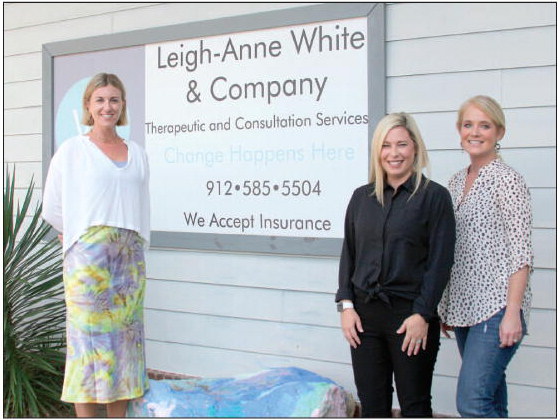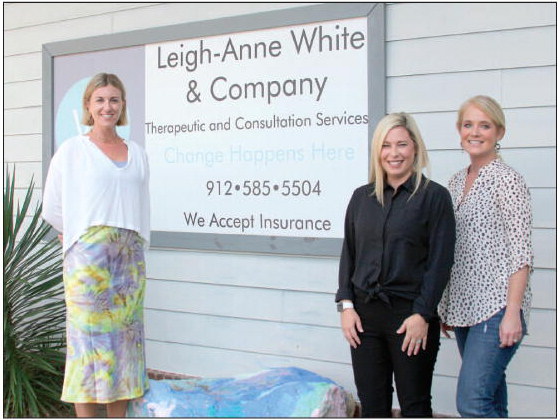 Prevention, Treatment and Recovery Initiative
Leigh-Ann White has been practicing as a licensed professional counselor in Vidalia for five years, working primarily with children who have been traumatized by certain events in their lives and who responded to a special kind of therapy. "Children speak through play and art," White said of her method for helping children overcome difficulties.
In the last couple of years, White had begun to see an increasing number of grandparents raising the children she was counseling. Over and over again, she discovered the reasons behind these broken families are usually drug-related. "I just got to a place where I can't help these kids until I can help their parents." It became clear to White that she would have to use a more holistic approach in reaching the families of these children, including their drug-addicted parents and the grandparents who had stepped in to rescue their grandchildren.
The issue continued to trouble her. "I stayed up all night looking for a way to reach the parents of these kids and I came across this grant. It was the strangest thing. Grants are always for nonprofits, but this one was not," she said. It was designed exactly for the type of operation White runs, a for-profit, private therapy practice.
The unorthodox grant fit White's purpose perfectly. "My whole life has kind of been going through the back door." She decided to go for it. The first step was putting together a consortium from within the community—those already involved in child and family welfare and drug intervention and recovery. This ex­continued from page
perienced core group would listen to White's ideas and provide guidance on customizing an effective program for the community. It would need to be a program that would augment and integrate what was already in place but go a step further.
White and her management team got to work contacting everyone they could think of who might be able and willing to help, from law enforcement and courts to child advocacy organizations and churches. The results were amazing. Even in the midst of the COVID-19 pandemic, individuals, organizations and agencies were positive and ready to get to work, White recalled. The most thrilling aspect of this community momentum was that members of the consortium believed so whole-heartedly in the project that they were willing to fund the grant writing.
The next step was coming up with a plan that fit the community's needs. That is where the holistic group therapy approach was born. There were many programs in the community which dealt with the welfare of children and families and with the recovery of addicts, but there was nothing that was quite like what White and her team had in mind. The idea was to put together group therapies for the whole family: the children, the parents, the grandparents or other care givers. "I know that this will change these kids' lives," White emphasized.
"We designed a grant proposing to ultimately help kids by helping their parents. I was willing to stretch myself and go into substance abuse disorder (SUD) and specifically opioid use disorder (OUD) therapies in order to do that," White said. Over the summer she began substance abuse training to enable her to work with parents directly.
The proposed work plan includes a set of core SUD/ OUD prevention, treatment and recovery activities conducted by a broad, multisector consortium. These activities are grounded in evidence-based or promising practice models and have been tailored to address the unique needs of Toombs County, according to White.
"Toombs County has demographics similar to many poor, rural and underserved area of the country. Our poverty, illiteracy and child abuse rates are among the highest in the nation," White said.
"Substance abuse is a serious issue in many of Georgia's rural counties and our county is no exception," White noted, adding, "Unfortunately, many adults with substance issues are raising young children and making their children victims of the downward negative spiral of intergenerational addiction and its consequences." Service providers are often overworked and overwhelmed as the attempt to deal with substance abuse, and budgetary constraints have resulted in inadequate resources. "This crisis is exacerbated by the fact that we do not currently have a coordinated approach to collecting and sharing substance abuse related data," White said. Once the idea became a firm plan, Leigh-Anne White and Company submitted a Rural Communities Opioid Response Program grant application to the Federal Office of Rural Health Policy. The process from program conception to grant submission happened quickly. "In February I found the grant opportunity, in March we had a meeting and put together the consortium, and six weeks later we turned the grant in." In the middle of this flurry of activity, COVID- 19 was raging. In August, White received the news that a $1 million grant had been awarded to the Toombs County Prevention, Treatment and Recovery Initiative. By September 1, the program kicked off. The $1 million will fund extra staff to provide expanded programs for families and renovations to White's existing building in Vidalia so it can offer more space for group therapy sessions. There will be parking lot modifications and a handicapped accessible bathroom will be added. The first six months of the grant will be spent refining the initiative's direction. "With the pandemic we don't know what that might look like. We may need to make all sorts of adjustments," White said. White will continue to work with a management team that includes her Office Manager Christy Bennett ; grant writer Carol Norris; Toombs County Family Connection Collaborative Director Paige Williamson; and White's coworker, therapist Maggie Hoffman.
The broad, multi-sector consortium involved in the initiative is comprised of 13 key community organizations whose focus is to strengthen and expand SUD/OUD prevention, treatment and recovery in Toombs County. "Some of them will be screening potential clients and some will be referring potential clients," White said.
Besides Leigh-Anne White and Company, consortium members include Toombs County Family Connection Collaborative, Toombs County School System, Vidalia City School System, Meadows Health Women's Center, Mercy Medical Clinic, Toombs County Health Department, Toombs County Department of Family and Children Services, Toombs County EMS, Meadows Regional Medical Center, Toombs County Judicial System, Toombs County Sheriff's Office and the Lyons Police Department.
Among the consortium's objectives are: To provide education for a minimum of 900 individuals per year, to improve understanding of evidence-based prevention, treatment and recovery strategies for SUD/ OUD, and to reduce the stigma associated with the disease.
To increase access to naloxone within the county and to provide training on overdose prevention and naloxone administration to ensure that individuals likely to respond to an overdose can take the appropriate steps to reverse an overdose. To strengthen and promote the year-round drug take-back program in Toombs County. To increase and support the use of school and community- based drug abuse prevention programs serving 400 individuals in year one, 800 in year two and 1200 in year three. To identify and screen a minimum of 550 individuals per year who are at risk for SUD/OUD and provide or make referrals to support services to minimize the potential for development of SUD/ OUD. Additionally, the initiative will begin reducing barriers to treatment and recovery by supporting integrated approaches through behavioral health, the continued from page
criminal justice system, dentistry and social services. The initiative will also begin to strengthen the collaborative with law enforcement and first responders to enhance their capability of responding to and/or providing emergency treatment to those with SUD/ OUD.
Basically, the grant will pay for establishing a framework for carrying out our objectives, White said. For instance it could facilitate a school system liaison to do drug abuse prevention education. Another idea is to provide a Narcotics Anonymous program at the county jail. "We could get started there and transition drug abusers to other programs when they leave. Ultimately, we want to prevent re-arrests and keep families together," White said.
Williamson, who was part of the team originally advocating for the initiative, said, "Providing a Narcotics Anonymous program within the jail allows them (drug abusers) to take their first steps (toward recovery) and know they have a place to go for follow-up. A program like this would offer support through their journey so they don't make the same wrong decisions." Williamson emphasized the novelty of the holistic approach. "There has never been an effort here like this with of all of these partners at the table who are so willing to work together."
The annual Teen Maze held in Montgomery and Toombs Counties which educates teenagers on the consequences of drug and alcohol abuse will be another benefi ciary of the initiative. "This program has always been effective. This money will fund that program for the next three years," Williamson said. The DARE program and a peer recovery program will also benefit. "We want to see a huge peer recovery community who hold each other accountable."
The very nature of the initiative as a collaboration of agencies and services allows for creativity of approach and thinking outside the box, Williamson said. She sees her role as facilitator for bringing the consortium, the initiative and the community together, as well as spreading the word about the new effort. "It's about creating awareness. Agencies that do this kind of work are so immersed in their work they may forget the importance of telling people what they are doing. This initiative is the perfect partnership. We are creating momentum we do not want to lose regardless of COVID." Eventually, the initiative may take in other programs in the community which have the goal of drug addiction treatment and recovery. "There are other outpatient providers in the area, but with addiction, one size doesn't fit all. No one place or program can do it all. This initiative gives people choices and options," White said. As needed, clients will be referred to appropriate areas of treatment and recovery and will pay for these services on a sliding scale. "We know people appreciate and take what they are given, but they are invested when they pay something and are held accountable." One in every 10 people are addicts, Williamson shared. "They have family and children and that is a huge part of the population who need help." When one member of the family is impacted, the whole family is impacted. "We do not want to leave any family behind," Williams added.
Finding more effective ways to help children and their families was the catalyst for the initiative. It is all about putting people first. White observed, "I have seen clinicians get lost in paperwork and not services. We want to cross our T's and dot our I's in services."