Posted on
the SCOUTING REPORT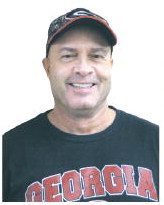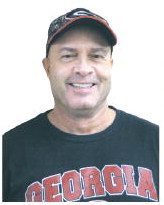 Transfers A Part Of High School Football Too
If you follow college football, you know that transfers are a part of the game. The University of Georgia has benefitted from transfers, especially this season, plucking two transfer quarterbacks from both the East and West Coast of the United States. Of course, I'm talking about Jamie Newman from Wake Forest and J.T. Daniels from the University of Southern California. For all you Gamecocks out there, that's the real USC.
That same process can help high schools too. This season, the California Interscholastic Federation, the governing body of high school sports in our largest state, cancelled it's football season because of the Covid-19 virus.
The Valdosta Wildcats, under Coach Rush Probst, has already benefitted from several transfers this year including the nation's fourth rated QB in this year's senior class.
Jake Garcia, a 6'3", 200-pound senior from La Habra High School, has already committed to USC and will play for Valdosta this season.
From Winged Beavers To Indians
Before this weekend, I had never heard of Avon Old Farms School in Avon, Connecticut. I had also never heard of The Founders' League either.
A little search online though, and I found that it's one of the best private schools in the Northeast. The Winged Beavers (you read that right), were also one of the best football teams in Connecticut and probably the Northeast last season.
They were 8-1 last year, losing in the Northeast Private School Championship Game to Suffield Academy 29-21.
Jemar Mack, a stepson of Vidalia's trainer Kellie Mack, was a starting guard and defensive tackle for the Beavers.
He was looking forward to playing his senior year, but the Founders' League canceled all of their Fall sports due to the Covid-19 virus in Connecticut.
"My move (to Vidalia) wasn't just for football though, Avon was going the virtual route, and I really feel better going to class," Mack said.
He added, "Also recruiting wise, just being able to play football, and I can help out around the house and with my siblings. It was definitely a difficult decision, but things are going fine so far."
The Macks have a big family in the area, he has a younger brother, Jamal Mack, who's a 270-pound freshman tackle on the Indians, another brother who's 2, and a sister who's 3 at home; so Je'meer's help is a Godsend for a busy family.
"At the scrimage on Friday, I was getting to play tight end and it's just a totally different feel," he said. "I can tell how much they love football down here." continued from page
Be on the lookout for # 42 this year.
A Great Week For Indian Sports Ends On A Bummer
Jemar and his teammates aren't the only excitement coming in the Fall. Caden Spivey, a rising junior pitcher on Vidalia's baseball team committed to an offer from the Fighting Irish of Notre Dame. Pretty impressive for a junior, and I also doubt the other schools stop coming after Spivey, whose fastball has a lot of pop on it.
Also, the VHS girls' softball team went 3-1 on the road against tough competition in North Georgia last week. The girls lost the first one 2-0 to Starrs Mill, the fifth rated AAAAA team in the state, and then nipped Commerce 1-0.
The girls then whipped Oconee County 9-4 before hammering large-school power Grayson, the third ranked team in Class AAAAAAA 9-1. The girls are 10-2 and 2-0 in Region 2-AA.
The bummer occurred on Monday, not long after I finished talking to Jemar.
The Indian's first football game against Class AAA Appling County, scheduled on September 11, was canceled due to a small number of the Indians coming down with the virus.