Posted on
Mrs. Mary McLemore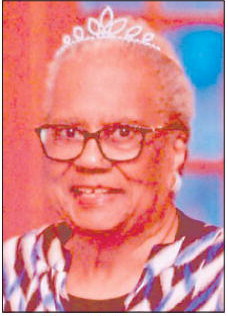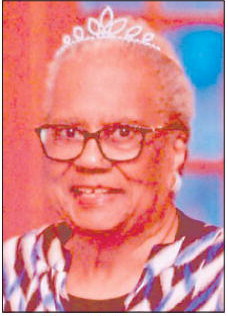 Mrs. Mary Magdalene Blount McLemore, age 90, died on Sunday, August 23, 2020, in the Community Hospice House in Vidalia.
Mrs. McLemore was a native of Jacksonville, FL. She was a member of Ericka Baptist Church in Higgston. She was preceded in death by her parents, Henry Blount and Eva Wilson Blount; her husband, Henry Buddy McLemore; 9 siblings; and 5 children, Willie Ray, Henry Larry, Jr., Michael,
Diane and Waltine. Survivors include 3 daughters, Carolyn Cannida and Annie Grace McLemore, both of Vidalia, and Bobbie Fuller, Ailey; 3 sons, Jimmy (Manella) McLemore, Vidalia, and Ronnie (Diane) McLemore and Willie (Debra) Williams, both of Ailey; 2 adopted sons, Fernando Pete Harris and Reid (Karen) Oates; 1 son-in-law, Natfield Rivers; 1 sister-in-law, Darlene Jacobs; special transport ladies, Donna Jacobs and Carolyn Brooks; special niece and close friend, Estella Harmon; special nephew, James (Peggy) Kelly; 15 grandchildren, Beverly (Al), Sharon (Isaac), Jerald (Tammy), Donnita (Shawn), Yirmeyah/ Anthony, Jammie, Constance, Valerie, Thomas, Donnie, Ashley, Willie, Jr., Samantha, Anthony, Johnical; 1 adopted granddaughter, Joanna (Jeff) Adams; 2 cousins, Leola Wilson and Wyomia Wilson; 1 special daughter, Sarah (Lamont) McLemore Garrison; and a host of nieces, nephews, and great-grandchildren.
The graveside funeral service was held on Saturday, August 29, 2020, at 11:00 a.m., in Mt. Moriah Church Cemetery in Ailey, with Rev. Alfreddie Mingledorff officiating. Active pallbearers were her grandsons, and honorary pallbearers were her nephews.
Full Paid Obituary
Mrs. Mary McLemore