Posted on
Mrs. Lois Meeks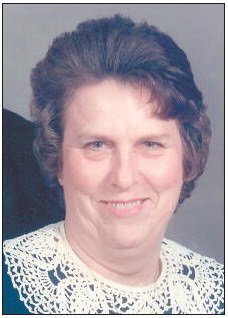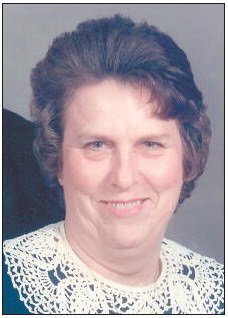 Mrs. Lois Meeks
Mrs. Lois Hughes Meeks, age 82, of the Normantown Community, died on Wednesday, August 26, 2020, in Oxley Park and Rehab in Lyons after an extended illness. Mrs. Meeks was a native of Emanuel County and lived in the Oak Park and Normantown area all of her life. She retired after 40 years from Oxford Industries in Vidalia and was Pentecostal by faith. She was preceded in death by her husband, Jack Meeks; her parents, Daniel Hughes and Ella Bell Johnson Hughes; 2 sisters, Nellie Faircloth and Dorothy Orlang; and 3 brothers, Leon Hughes, Eddie Hughes and Herman Hughes. Survivors include 3 daughters, Patricia Jarriel and husband Jimmy, Jackie Edwards and husband Tim, and Tammie Wilson and partner Jennifer Moxley, all of Normantown; 6 grandchildren, Jaime Kilgore, Jennifer Galbreath, Timothy Edwards, Dusty Faircloth, Mindie Query and Monika Esco; 11 great-grandchildren; 3 brothers, Ronnie Hughes and wife Susan of Hephzibah, Dannie Hughes and wife Kay of Melrose, FL, and Marvin Hughes and Judy of Augusta; 3 sisters, Betty Williams and husband L.C. of Ailey, Grace Hixon and husband Tommie of Augusta, and Mildred Roland of Normantown; 1 sister-in-law, Maxine Hughes; and numerous nieces and nephews.
A graveside funeral service was held on Saturday, August 29, 2020, at 11:00 a.m., in Waters Cemetery, with Pastor Gary Roberson and Pastor Owen Waters officiating.
Memorial contributions may be made to the Meadows Cancer Center, One Meadows Parkway, Vidalia, GA 30474.
Ronald V. Hall
FUNERAL HOME
'Memories, of a Lifetime of Love'