Posted on
Fastenal Donates To Indians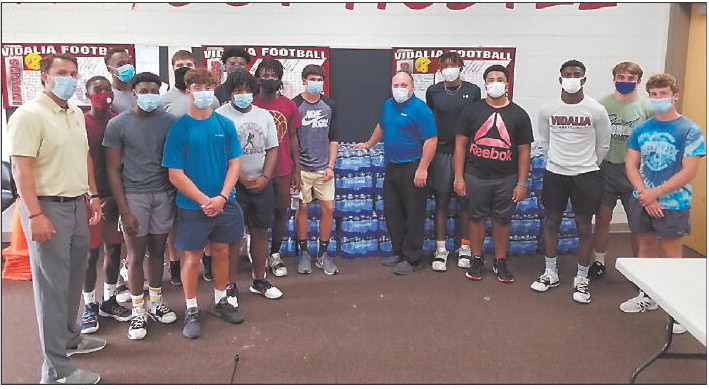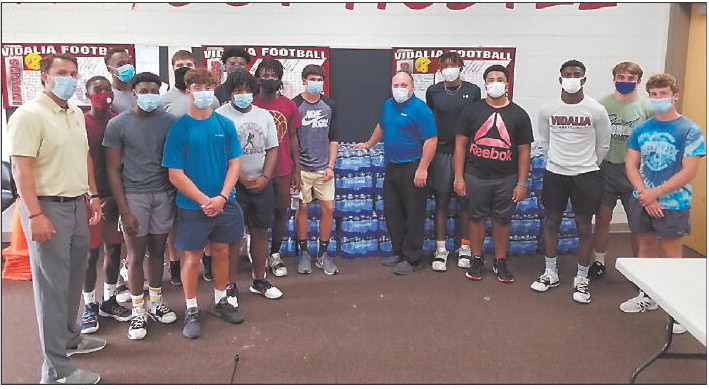 Fastenal of Vidalia presented the Vidalia High School football team with a pallet of water Wednesday afternoon.
Fastenal's Tim McCallum said that he and his company are happy they have the resources to give back to the community. "It's a part of who we are, we love to give back when we can. As someone who roamed the fields of Vidalia High School, many moons ago, I am so proud that we can give back to our hometown team."
Vidalia Head Coach Jason Cameron said that the donation came at a critical time, "We seem to be in the hottest part of the year, and we always need water to keep us hydrated. Yesterday alone, we went through five cases, so the team really appreciates this donation."
Fastenal has also made donations of water to Toombs County High School and to Robert Toombs Christian Academy.