Posted on
Indians Get Two In Crisp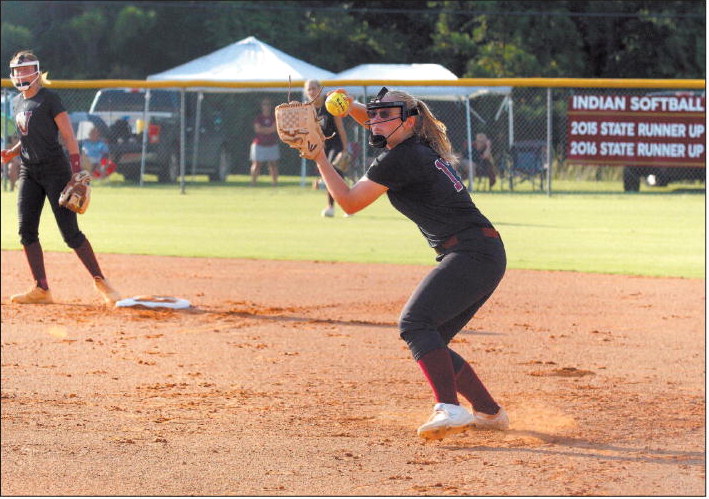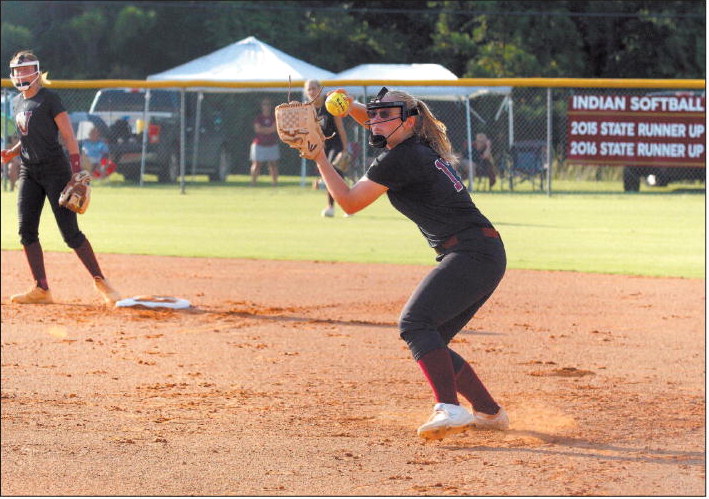 The Vidalia High School Indians softball team traveled to Crisp to play in the Watermelon Invitational last week and picked up two wins. VHS faced off with Morgan County and Brantley County.
VHS vs. Morgan
It was a battle against the Bulldogs of Morgan County. VHS got a big game from Bailey Holland, who picked up four hits and two RBIs. Madison Starr was the winning pitcher, striking out seven batters. VHS took the early lead with a run in the top of the first inning, and then added another in the second to lead 2-0. In the fifth the Indians pushed their lead to 3-0, but in the bottom of the frame the Bulldogs plated two runs to close the lead to 3- 2. In the top of the sixth inning VHS scored two runs to pull ahead 5-2. Morgan made a run in the bottom of the frame, but VHS held them off and won the game 5- 4.
VHS vs. Brantley
It was another close game for VHS as they faced off with Brantley County. It was a pitching dual throughout most of the game with neither team scoring a run over the first four innings. Holland was in the circle for the Indians and allowed just one run while striking out 10 batters.
That one run Holland gave up came in the fifth inning as Brantley took a 1-0 lead. The Indians came back in the sixth and scored three runs to jump ahead 3-1, and pull the win out over Brantley.
Vidalia hosted East Laurens Tuesday after presstime and will be back in action against Bacon County on Thursday at 5:45 p.m.