Posted on
Celebrate Library Card Sign-up Month with Wonder Woman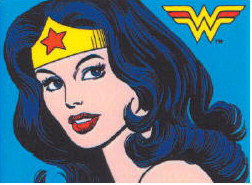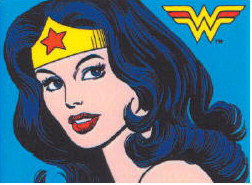 This September, DC's Wonder Woman is embarking on a new mission to champion the power of a library card as the Honorary Chair of Library Card Sign-up Month. A founding member of the Justice League, Wonder Woman is known for strength, compassion and truth. Armed with the Lasso of Truth, Wonder Woman makes a perfect ambassador to support the value of learning and the role libraries play in transforming lives and strengthening communities through education.
The Ocmulgee Regional Library System is proud to join the American Library Association, Georgia Public Library Service and libraries nationwide, to celebrate Library Card Sign-up Month. This is a time to remind parents, caregivers and students that a library card is the first step on the path to academic achievement and lifelong learning. Library Card Sign-Up Month reminds students and families that libraries are the key to academic success.
A library card opens a world of infinite possibilities through resources and services that give students the tools to succeed in school and beyond. From STEAM (science, technology, engineering, arts, and mathematics) programs, family storytimes, and partnerships with community organizations like UGA's Extension Service, libraries transform lives through education.
Libraries offer free and fun educational resources and activities that bring families and communities together. The library's virtual summer reading program provided extra incentives and guidance for kids to increase vocabulary and knowledge while at home. Libraries also offer numerous online resources for those returning to school, and we will offer more virtual programming throughout the fall and winter.
Your free Georgia PINES public library card is the key to learning at your library, online and at great places around the state. Some of the benefits of having a library card include: helping your kids do better in school, access to RB Digital, E-Read Kids, high-speed Internet, attending a virtual storytime, learning new job and computer skills, learning through Mango Languages, access to Entrepreneurial Mindset Training, access to GALILEO, exploring your family tree and checking out passes for free admission to state parks, the Carlos Museum, Go Fish Center the Center for Puppetry Arts and much more. Whether you visit in person or online, your free library card offers so many benefits. Explore some of the many things you can do with a library card at https://georgialibraries.org/ library-everywhere/. Whether you're working on a school assignment, doing research, or simply want to gain a new skill, your library has easy-to-use online resources available that you can access from anywhere. Just sign in from your desktop, laptop or mobile device.
For more information about how to sign up for a library card, please drop by your local Ocmulgee Regional Library location, give us a call, or visit us online at orls.org for instructions on how to sign up for a temporary digitalaccess library card.
The Ocmulgee Regional Library System, headquartered in Eastman, serves over 80,000 citizens in Bleckley, Dodge, Pulaski, Telfair, Wheeler and Wilcox counties. The ORLS is a member of PINES, a program of Georgia Public Library Service, which allows cardholders access to 53 library systems in 143 counties of Georgia. Any resident in a PINES-supported library system has access to the system's collection of 10.6 million books.
Since 1987, Library Card Sign-up Month has been held each September to mark the beginning of the school year. During the month, the ALA and libraries unite in a national effort to ensure every child signs up for their own library card.