Posted on
Toombs County 4-H'ers Earn Master Status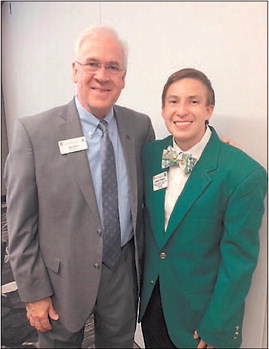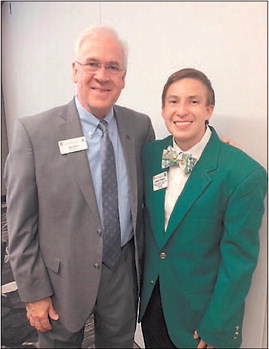 Master 4-H'er Status is the highest achievement a Georgia 4-H member can earn by winning in a project area at the state level. Toombs County finished the 2020 4-H Year with two members being recognized for outstanding achievements in 2019-2020. In a typical year, youth recognized as Master 4-H members are honored at a donor reception and recognition banquet at State 4-H Congress in Atlanta. However, due to the COVID-19 Pandemic, the banquet was canceled. Receiving Master 4-H Status members during the 2019-2020 year were Lorren Herndon and James Poppell.
Lorren participated in youth livestock programs throughout her school career and was easily one of the most decorated livestock exhibitors in Toombs County history. Earlier this year, she received top honors at the Georgia National Livestock Show, where she was selected as the Georgia 4-H Master Showman. Lorren competed against the top 4-H exhibitors in a showmanship round of the best of Georgia 4-H. Lorren is a 2020 graduate of Toombs County High School. She received a full scholarship to join the livestock judging team at Hutchinson Community College in Kansas, where she will pursue her dream of becoming a veterinarian. Lorren is the daughter of Jason and Elizabeth Herndon.
James Poppell was named as the State Winner in 4-H Project Achievement in the Human Development project. His project discussed the benefi ts of animal assisted therapy. James advanced to the state competition after being named the district winner in February. Due to COVID-19, the state 4-H Project Achievement event was moved to an online format where youth prepared a video of their speech and participated in an interview with judges on Zoom. James is currently a senior at Toombs County High School. James is the son of Mike and Cheryl Poppell.
Georgia 4-H empowers youth to become true leaders by developing necessary life skills, positive relationships and community awareness. As the largest youth leadership organization in the state, 4-H reaches more than 242,000 people annually through the University of Georgia Cooperative Extension offices and 4-H facilities. For more information about 4-H, you may call the Toombs County Extension Offi ce at 912-526-3101.

2020 Georgia 4-H Master Showman Lorren Herndon.