Posted on
Latest GHSA Statement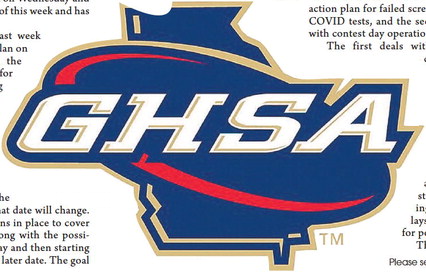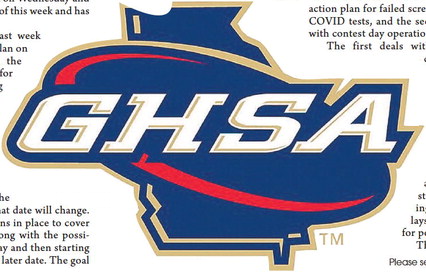 The Georgia High School Association (GHSA) met last week on Wednesday and then again on Monday of this week and has issued statements.
The GHSA said last week that they continue to plan on moving forward with the September 4 start date for football, but are being more cautious. They stated that it is possible that they could change that start date based on COVID data. The numbers will dictate over the next two weeks whether the decision to begin on that date will change.
The GHSA has plans in place to cover multiple start dates along with the possibility of suspending play and then starting the season back up at a later date. The goal is to continue to provide sports and activities updates as soon as possible with safety being the top priority. There is always a possibility of postponement based on the date and advice from the medical professionals.
On Monday of this week the GHSA again met with the State Department of Public Health in an effort to provide additional guidance to member schools. They drafted two documents. The first was an action plan for failed screening or positive COVID tests, and the second was to deal with contest day operations.
The first deals with students and coaches that are showing symptoms and how to deal with them and whether a health prof essional should be contacted. It also covers stricter quarantining processes. It lays out action plans for positive tests. The document on continued from page
game-day operations stated that temperatures need to now be taken of all athletes and personnel upon arrival at the game site and before warmups begin, with symptom checks as well.
Teams should also do temperature and symptom checks before boarding transportation for away games and again upon arrival at game site.
The GHSA is also recommending that face coverings be worn in the dugouts and on the sidelines, that sanitizer be available on sidelines for all athletes and staff, that all spectators have temperature check upon arrival to games, and that all spectators wear face coverings. These guidelines are also recommended for those working in concession stands.
The GHSA may continue to change their stance on whether games should be held at all over the next few weeks at the advisement of the State Department of Public Health.