Posted on
Ken Venturi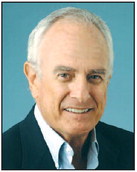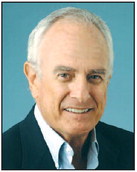 With the PGA championship being played at Harding Park two weeks ago, there were references to the late Ken Venturi, who learned the game of golf on this public course in San Francisco.
An adopted child, Venturi learned the rudiments of golf by caddying. That in itself was an exceptional experience. His father, Fred, was a net and twine salesman who would drop his son off on the Monterrey Peninsula at Cypress Point and Pebble Beach to caddy while he made calls on the fishermen in the area.
Venturi practiced at Harding Park, often by himself. He grew up with a stuttering problem and would hit shots and talk out loud, trying to overcome his speech disability. Even today, there are a significant number of golfing fans who are not aware of his speech problem. After all, he spent 35 years as a broadcaster, partnering with Pat Summerall and Jim Nance in the CBS booth. It was a case of the lemon life gave him being turned into lemonade.
Before returning to California in retirement, Venturi lived at Marco Island. I visited with him there a couple of times and found my notes from the last interview I did with him a few years before he passed away at 82 in 2013. In the interview, Venturi said: I hit balls every day. Just can't hit them as far as I used to. Hitting balls is good emotional therapy. I play golf in Ireland each year. I have a charity there and go stay for two weeks. Really like the bump and run style of golf they play. Very stimulating.
Really miss Jimmy Nance and miss the excitement of a close golf tournament and being part of the action. I feel announcers talk too much today.
continued from page
They talk over shots. The Masters has so many good memories. Jack winning at age 46; Larry Mize's chip-in at No. 11 in the playoff with Greg Norman. "The Masters begins at the back nine on Sunday!" I coined that phrase. Makes me feel good today when I hear that.
The times at Pebble Beach are so memorable with Bing (Crosby), Jack Lemon, Phil Harris and those guys. They loved the game of golf and became great friends with so many of us on the tour.
Told my Dad, "I want to make something of myself. Want to be somebody.' My dad said, "I pray that you don't forget where you came from."
The equipment has changed the game, and I can't relate to the distances they are playing now. And the money!!! The guy who finishes in second place at the Player's Championship gets three times what I made in my entire career. When Tiger won his 64th tournament, his career earnings were $79 million. Ben (Hogan) won 64 times and collected $333,000. I had to win two tournaments to buy a car. Win a tournament now, and you buy a jet. We wanted to play well enough to get a nice club job. A player wins a couple of tournaments now, he can buy his own club.
However, I am not bitter about that. Not sure that they will ever see an era like mine. We loved the game and had to manage better. I don't like it that equipment is making some golf courses obsolete. We all played the same ball and that is the way it should be. They have three dozen different balls today.
The U. S. Open win (at Congressional in 1964) meant the most (in my career). Tough conditions, but I persevered.