Posted on
Georgia Again Secures AAA Bond Rating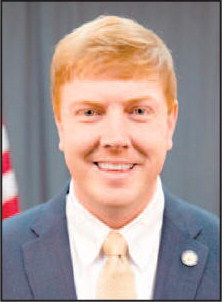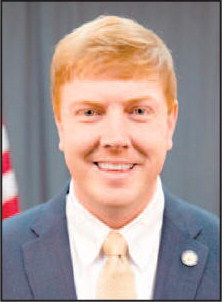 Sen. Blake Tillery (R19), Vidalia, joined Gov. Brian Kemp in announcing Friday that Georgia has again secured the highest ratings of AAA with a stable outlook from each of the three main credit rating agencies: FitchRatings, Moody's Investors Service, and S& P Global Ratings.
Of the states that issue general obligation bonds, only nine currently meet this standard, a press release from the governor's office stated. Georgia's upcoming general obligation bond sale will fund over $1.1 billion in capital projects. The Peach State's AAA ratings will enable the state to sell its bonds at the lowest possible interest costs when it takes bids for its new issue of general obligation bonds next week. The credit rating agencies' individual ratings are AAA, Aaa and AAA, respectively, which are the highest ratings available and indicative of sound fiscal management.
"During this unprecedented fiscal situation, the three bond rating agencies have affirmed what Georgians already know – that the state benefits from strong financial leadership and management," Tillery said.
The senator noted, "Working together to safeguard critical operations, the Senate, with the Governor and House of Representatives, crafted a budget that continues to provide for our state. The decisions were not easy, but the result translates into savings for Georgia taxpayers in reduced debt service payments for key infrastructure projections such as funding $375.5 million for local school systems, $115 million for the Department of Transportation for roads and bridges, and $48.3 million for Department of Corrections facility and security improvements." This year, Georgia will issue $809.1 million general obligation bonds, series 2020A, and $329.9 million general obligation bonds, series 2020B, with an expected total sale of $1.14 million that is set to be approved on or about August 20. The AAA bond rating will save millions in interest payments for current and future Georgians. The rating is determined through a number of factors, including: revenue framework, expenditure framework, long-term liability burden and operating performance.
Gov. Kemp said Friday, "This announcement is great news for Georgia, demonstrating our ongoing commitment to fiscal balance and ensuring we can meet our present and future obligations, even as we combat the COVID-19 pandemic's significant effects on the health of Georgians and the state's economy. Building on the efforts of past governors and legislatures, I am proud that Georgia's economy and fiscal health continue to show resilience in these unprecedented times."
"This recognition is why the state's bonds are highly attractive to investors, and as a result, enables the state to save taxpayers millions of dollars each year with low interest rates for borrowing. As the top state for business for seven consecutive years, this rating highlights the strength of our workforce and stability of our economy, and it shows companies that Georgia is a well-managed, reliable state in which to invest. We will continue to invest in our priorities and budget conservatively while protecting the lives – and livelihoods – of all Georgians."