Posted on
Ms. Joan Roberts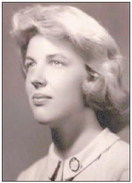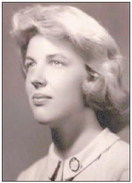 Ms. Joan Brooke Clark Roberts, age 79, of Glenwood, died on Wednesday, August 5, 2020, at Athens Regional Hospital in Athens after a brief illness. Ms. Roberts was a native of Yonkers, NY, and in 1977 moved to Georgia and lived most of her life in Glenwood.
Survivors include 5 sons, Melvin (Heather) Roberts, Loganville, Clark Roberts, Athens, Dr. David (Jennifer) Roberts, Eastman, Edward Roberts, Atlanta, and Martin Roberts, Glenwood; 1 daughter, Dawn Roberts, Warner Robins; 1 brother, Jed (Mary Lou) Clark, Albany, NY; 1 sister, Scampy Clark, Kalamazoo, MI; 4 grandchildren, Marcie, Allison, Chloe, and John; and 6 great-grandchildren, Jack, Kendall, Harvey, Leonardo, Archibald, and Waylon.
There were no service arrangements in accordance with the request of Joan Brooke Clark Roberts.