Posted on
Mrs. Mary Clifton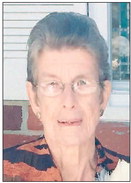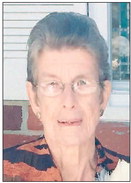 Mrs. Mary Clifton
Mrs. Mary Carpenter Clifton, age 91, of Montgomery County, a devoted Christian, went to her Heavenly Father, on Friday, August 7, 2020, in The Oaks Bethany in Vidalia after an extended illness. She was a lifelong resident of Montgomery County and retired after thirty years from Oxford Industries in Vidalia. She was a member of the Higgston Baptist Church and attended McGregor Presbyterian Church. She loved to bake and was known locally for taking cakes and sweets to family, friends and neighbors. She was preceded in death by her husband, T.R. Clifton; a son, Johnny Clifton; parents, Hamp Hobson Carpenter and Marie Murphy Carpenter; and three siblings, James Carpenter, Ruth Carpenter Wood and Rod Carpenter.
Mrs. Clifton is survived by a daughter-in-law, Gloria Clifton of Montgomery County; three grandchildren, Candice Clifton Ashley and husband Ken, Derek Clifton and wife Michelle, all of Savannah, and Clay Clifton and wife Morgan of Vidalia; one sister, Flora Carpenter Moseley and husband Bobby of Hazlehurst; and several nieces and nephews.
A graveside funeral service was held Monday, August 10, at 11:00 a.m. in Pinecrest Cemetery with Pastor Wayne McDaniel officiating. In lieu of flowers, the family requests memorial contributions be made to McGregor Presbyterian Church, P.O. Box 153, Mt. Vernon, GA 30445, or to the American Cancer Society, 4849 Paulsen St., Suite 102, Savannah, GA 31405.
Ronald V. Hall
FUNERAL HOME
'Memories, of a Lifetime of Love'
Full Paid Obituary