Posted on
Mrs. Barbara Dowd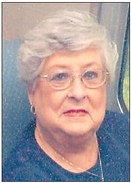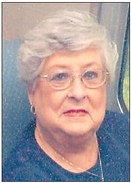 Mrs. Barbara Dowd
Barbara Ann LaMaye Dowd, 84, of Vidalia, GA, passed away Tuesday, August 4, 2020, at her home after an extended illness. She lived most of her life in Vidalia and was a 1954 graduate of Burlington High School in Vermont. She began her career with Meadows Regional Medical Center in 1968 and retired in 2014 as Director of Medical Records. At the time of her retirement, she held the record of the longest years of service at the hospital. She was a faithful member of Cedar Crossing Baptist Church; she loved her church family and her pastor. She was preceded in death by her mother, Beatrice Clare Thompson La-Maye; and father, Ralph Lawyer LaMaye; two sisters, Joyce LaMaye Jodoin and Sandra LaMaye; and one great-grandson, Benjamin Alan Mercer.
Mrs. Dowd is survived by her husband of sixty-three years, William Edward "Eddie" Dowd; four sons, Michael Dowd and wife Shirley of Vidalia, Jim Dowd and Marlene Evans of Vidalia, Jeff Dowd and wife Shelia of Birmingham, Alabama, and Mark Dowd and wife Sonja of Johnson Corner; eight grandchildren, Amanda Dowd, Jamie Dowd, Amanda Mercer, Olivia LeComte, Adams Dowd, Taylor Dowd, Cody Dowd, and Cole Dowd; and eight great-grandchildren, Chase Dowd, Katie Hutcheson, Jordan Hutcheson, Connor and Colin Mercer, Rachel Dowd, Moxie Dowd and Violet LeComte. Barbara loved traveling and enjoyed many summers spending time at Fernandina Beach, Lake Sinclair, and the cabin in the mountains with family and friends. She loved watching the birds from her kitchen window, going to sings and out to dinner with friends, gospel performances and everything Christmas. Most of all, she loved her husband and "the boys."
The funeral service was held Friday, August 7, at 2:00 p.m. in the Cedar Crossing Baptist Church with Reverend Reece Mincey officiating. Burial followed in Lakeview Memorial Gardens. Pallbearers were Loyd Mobley, Billy Mobley, James Mobley, Randall Moses, Stanley Hutto, Tony Banks, Hugh Smith and Granville Morrison.
Flowers are welcome, or donations may be made to the Community Hospice Foundation, P.O. Box 2277, Vidalia, GA 30475.
Ronald V. Hall
FUNERAL HOME
'Memories, of a Lifetime of Love'
Full Paid Obituary