Posted on
Mr. Shawn Warren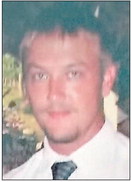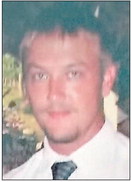 Mr. Shawn G. Warren, age 42, of McRae, died on Tuesday, August 4, 2020, after a sudden illness. Mr. Warren was a native of Laurens County, and lived in Telfair County the past several years of his life. He was preceded in death by 1 daughter, Katelyn; and 2 sisters, Melissa and Melanie.
Survivors include his parents, Dennis and Connie Warren, Rentz; 1 brother, Chan (Rose) Nobles, Macon; several aunts, uncles; 1 niece, Ashley Scarboro; and 2 great-nieces, Rayne and Jayde Cook.
A graveside funeral service was held on Friday, August 7, 2020, at 10:30 a.m., at Pleasant Hill Baptist Church Cemetery near Cadwell, with Rev. Greg Lowery officiating.