Posted on
Heritage Rolls Over Peachtree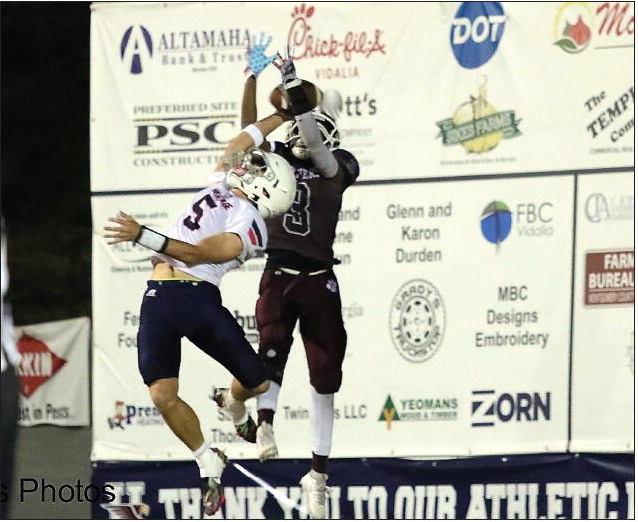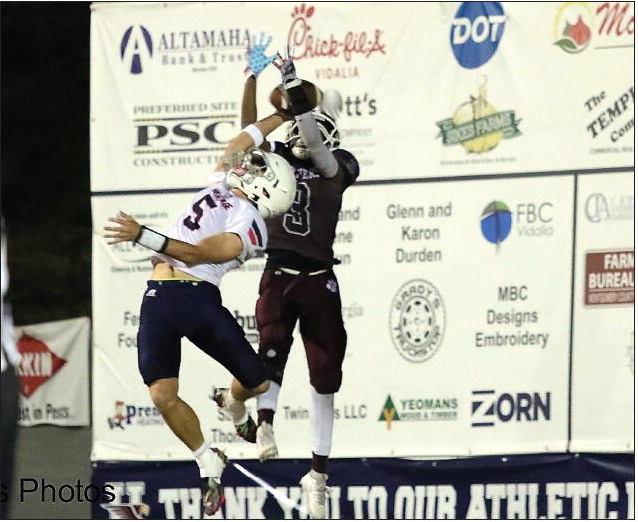 The Eagles football team of Vidalia Heritage Academy took care of business at home last Friday night in the Final 4 of the GAPPS State Playoffs. Heritage had to take on Peachtree Academy, who had beat VHA during the regular season in the final 30 seconds of the game, 2216. This time Heritage was in complete control as they rolled to a 44-6 victory.
The Eagles came out of the gate fired up and ready to get redemption. Peachtree won the toss and elected to receive the ball. Eagles defense held them to a four-and-out. The Heritage offense was clicking all game long as the Panthers were unable to stop their run game.
VHA scored their first touchdown of the game on a run by Ledger Curl. Dalton Price went in for the two-point conversion to make it 8-0 with seven minutes to play in the first quarter.
Curl scored again early in the second quarter to push the lead to 14-0. They tacked on the two-point conversion with a pass from Jake Adams to Pearson O'Neal to lead 16-0.
The Eagles scored their third touchdown of the first half on another run by Curl with about two minutes on the clock.They weren't able to punch in the two point try, but took a 22-0 lead into halftime.
In the third quarter of the game The Eagles pushed their lead to 30-0 as Dylan Green went in for the score. Trevor White tacked on the two-point conversion.
Peachtree scored their only touchdown of the game with two minutes to go in the third quarter to make it a 30-6 game.
VHA increased their lead to 38-6 in the fourth quarter with a run by Price and a two-point try by Curl. It was 44-6 after a run by Curl with seven minutes to continued from page
play. Hertiage held on from there to take the win, 44-6.
Coach Seth Sitzman had to say this about his team, "I was immensely proud of these young men and how they worked for the last two weeks. The boys did a great job of using the loss the first time they faced them as motivation for this game. I would like to thank the fans that showed up, as well as, the cannon crew that kept the crowd energized all night." The Eagles are looking forward to the State Championship game this Friday night. The Eagles will host the Championship for the first time in program history. This will be their second appearance in the title game in the past three years.
VHA will take on Trinity Christian of Griffin, GA, with kickoff at 7:30 p.m. Heritage defeated them in the second game of the season, 44-0. It was Trinity's only loss of the season.