Posted on
Lady Dawgs Have Best Season Ever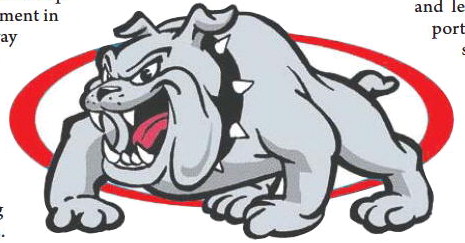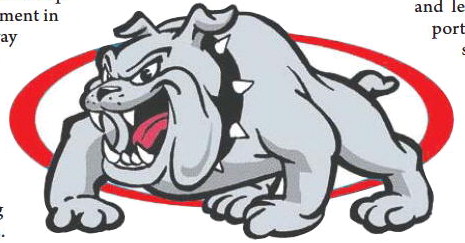 Courtesy of TCHS
The Toombs County High School Lady Dawgs softball team have wrapped up an impressive season, culminating in a great showing at the GHSA State Tournament in Columbus, GA. Their journey through the tournament was marked by spirited competition, hardfought battles, and memorable moments of individual excellence.
This was the Lady Dawgs' first trip ever to the Elite 8 State Tournament in Columbus, and they came away with sixth place in the State, the best finish in school history. vs. Banks County In the opening game of the Elite 8 against Banks County, Shay Stringer showcased her exceptional pitching skills by striking out 11 batters. Despite the Lady Dawgs' falling short with a 4-2 loss, contributions from Mishi Smith, who delivered a crucial RBI single, and Aniston Powell, who hit a solo home run, underscored the team's resilience and fighting spirit. vs. Mount Paran
Game two against Mount Paran Christian was a dramatic turnaround for the Lady Dawgs. Facing elimination, the team rallied to secure a thrilling 7-5 victory. Shay Stringer's home run, along with vital RBI singles from her and Natalie Quintero, were instrumental in clinching this must-win game. vs. Jeff Davis
The final contest against Jeff Davis, although resulting in a 15-7 loss, was marked by a commendable team effort. The Lady Dawgs displayed incredible tenacity, particularly in the fourth inning, where they rallied to score five runs on seven hits, with Natalie Quintero, Mishi Smith, Brinley Miller, and Emerson Powell all contributing with key hits.
Celebrating the individual achievements, the tournament saw standout performances from several players. Shay Stringer's pitching prowess, Natalie Quintero's timely hits, and Mishi Smith's crucial RBIs were among the notable contributions. The defensive and offensive inputs of each player, including those off the bench, were essential in navigating the challenges of the tournament.
Head Coach Hayne Brant said, "The season concludes with a heartfelt tribute to seniors Kassidy Brantley and Morgan Kersey. Their dedication, skill, and leadership have been pillars supporting the Lady Dawgs' journey this season. "The participation in the GHSA State Tournament is a testament to their talent, teamwork, and tenacity, setting the stage for promising seasons ahead. These Lady Dawgs have indeed left an indelible mark, promising excitement for the team in future seasons."
The Lady Bulldogs finish the season with a final record of 20-10, and they were 10-5 in Region 3AA, the strongest Region in the State. Three teams from Region 3AA made the Elite 8 with Toombs finishing #6, Vidalia coming in at #4, and Appling County winning the State Championship over Jeff Davis.