Posted on
Daylight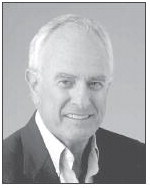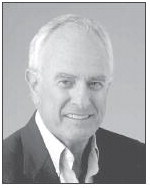 In case you haven't noticed, daylight is coming a little later now. That trend will continue as the calendar moves toward the cooler temperatures of autumn and then winter.
I don't live by the moon and stars. Don't keep company with the Farmer's Almanac either, but when I occasionally spend time with that publication, I think about how savvy and brilliant the individuals of the colonial era really were, when our nation was in its infancy.
Ben Franklin originated "Poor Richard's Almanack" in 1732. The "Old Farmer's Almanac" came about in 1792 and is still published today. Many live by it with more than a modicum of commitment to the content within its pages, following the footsteps of their great, great, great, great, great, great, great, great, great, great, great, great, great, great, grandfather.
Many agricultural families spend serious time with the "Old Farmer's Almanac" each day. Mandy Joye, UGA's accomplished marine scientist, still gets a subscription of the almanac from her mother each year.
I'm thankful for astronomers who pay attention to the moon and the tides. If those who do that sort of thing for a living are convinced that global warming is a fact, then I'm all for paying attention.
Something tells me that if the polar ice caps are melting then we need to listen up. To begin with, I don't want the polar bears' habitat to melt away, but it goes beyond that. Such melting can't be good for the rest of the world. At least that is the sense of one of the unwashed who aspires to make a sojourn to Churchill, Canada, to monitor the activities of the polar bears on their annual migration route.
We have had our longest day of the year, which came about on June 21, which brought about a bittersweet circumstance in Biarritz, France. You may remember Richard Tardits, the walk-on Frenchman defensive end at Georgia.
His story is one of the most remarkable ever. He had played rugby in France, but while watching reruns of NFL football games when visiting friends in Augusta, inquired about the game. That led to his trying out for the Bulldog team, which led to a sensational story. continued from page
Now in his late fifties, "Le Sack" arises every morning for a swim in the Atlantic. He works out constantly. He rides his bike to work and was overjoyed on June 21, the longest day of the month. There was frustration, however, in that he realized the days would be getting shorter until the calendar reaches December 21, the shortest day of the year.
Richard engages in an exercise routine daily, packing in as much physical activity as possible. In addition to riding his bike, he plays tennis or golf – or both – and never experiences an idle moment.
When daylight saving time comes in, Richard is the greatest of aficionados. Even when the shorter days of winter arrive, he nonetheless continues his routine of including early morning swims in the ocean.
It is fascinating to interact with people who are energetic early risers and aficionados of packing their day with mental and physical activity. Speaking of that, I was fortunate to become acquainted with an accomplished Swedish ice hockey hero years ago.
Sven Tumba was considered the greatest athlete in Sweden's history until Bjorn Borg, the tennis great, came along. When Sven's competitive career came to an end, he took up golf and became a passionate advocate. He simply could not play enough.
One of his goals was to stage a summer golf tournament which he wanted to call the "Midnight Sun Open." He aspired to create an international golf competition with teams coming from across the globe to compete in Stockholm.
I once spent a long weekend with him at his home in Stockholm and concluded that he never slept. He was up early in the morning, working out, taking his boat out for a refreshing cruise, playing 18 holes of golf, and calling Borg to set up a tennis match.
When I turned in for the evening, he was on the phone, talking business with his many friends in America. Like Richard Tardits, Sven Tumba was full of life but felt depressed when winter brought about those short days. When daylight was in short supply, he made his way to Florida and other warm weather addresses. He had to be where the sun was shining.
I'm ready for the fall season, the greatest season on the calendar. I can manage the short days. I can build a fire.