Posted on
Voters to Visit Polls on November 7


Read the profiles of each candidate vying for seats in the November 7 election.
Voters will visit the polls in a general election on November 7. Several area seats are on the ballots in Wheeler, Montgomery and Toombs counties.
City of Glenwood
In Glenwood, several City Council posts and the mayoral seat will be on the ballot, as well as a county-wide Special Local Option Sales Tax (SPLOST) referendum.
Also, for the first time in 40 years, long-time Mayor and businessman G.M. Joiner will have opposition as he tosses his hat into the political ring one more time. Ava Bess Jones, a teacher, is challenging Joiner for the post.
The five Glenwood City Council seats are also up for grabs and two newcomers are challenging four incumbents for the positions. One of the long-time Council members, Winston Powell, will not seek reelection.
Janaria Bryant, an assistant shift supervisor at continued from page
Wheeler Correctional Facility, and Thomas Matthew Johnson, a lineman with Altamaha EMC, will be running against incumbents Cynthia Kinchen, Eric Walter Lee Pearce, Billy Thigpen, and Wesley Ray Yawn. The top five vote-getters will win the atlarge posts.
Early voting in Wheeler County will continue at the Registrar's Office at 16 West Forest Avenue, Suite 101 B (multi-purpose center) in Alamo from 9 a.m. until 5 p.m. on Monday through Friday each week until November 3. There will be an additional Saturday voting opportunity on October 28 from 9 a.m. to 5 p.m. October 27 is the final day to apply for absentee ballots which may be submitted until 7 p.m. November 7. On November 7, polling locations include: Glenwood Civic Center on 5th Avenue, and the Multi-Purpose Center in Alamo. Polls will be open from 7 a.m. until 7 p.m.
Mount Vernon
Mount Vernon has three candidates seeking three of the Council's atlarge seats, as newcomer Amber Conway takes on incumbents Pete Horton, Jerry M. "Hoppy" Sikes, and Elizabeth Williams for the positions.
Early voting will be held at the Montgomery County Government Annex, which is located at 251 South Richardson Street, from 8:30 a.m. to 4:30 p.m. This voting period ends Friday, November 3, with Saturday voting from 9 a.m. until 5 p.m. on October 28. Voting on November 7 will follow similar guidelines, as electors may vote at the Annex from 7 a.m. until 7 p.m.
City of Vidalia
Two Vidalia City Councilmen are facing opposition, as incumbent Councilman At-Large Bob Dixon goes up against Elizabeth Harvill, and Ward 4 Councilman Loyd Mobley is contested by Connie Williams.
In addition to this, the Vidalia City Schools Board of Education also has three elections this November, as Ward 1 Board Member Andy Blount faces Belva R. Franklin, Ward 3 Board Member Bruce Asberry goes up against Brittany Black, and Board Member At-Large Julee Torrance is opposed by Gerriell Craig.
Early voting will be held at the Vidalia Police Department in the Vidalia Municipal Annex, located at 114 Jackson Street, and will be held from 8:30 a.m. until 5 p.m. on Monday through Friday of each week until November 3. Saturday voting will be available on October 28 from 9 a.m. until 5 p.m. The Police Department will host voting on November 7 as well, with voting hours extended from 7 a.m. until 7 p.m.
City of Lyons
Only one race is on the ballot in Lyons, as citizens in Ward 5 will cast their votes for incumbent City Councilman Rick Hartley's successor. Hartley announced over the summer that he would not be seeking re-election, and wished anyone who desired to run for the office good luck. Since then, both Jency Jeffers and Drayton Oliver have qualified for the seat.
Early voting will be held at the Toombs County Election and Registration office, located at 125 W. Lincoln Avenue, and will be held from 8:30 a.m. until 5 p.m. on Monday through Friday of each week until November 3. Saturday voting will also be held on October 28 from 9 a.m. until p.m. Voting will move to the Callaway Community Center at Partin Park on November 7; the polls will be open from 7 a.m. until 7 p.m.
Candidate Profiles
Candidates responded to a questionnaire which asked them to: 1. List their education, family, career, affiliations, etc.
2. List their purpose for seeking office and their qualifications 3. List their goals and objectives as elected officials.
Their responses follow. Candidates for the Glenwood City Council, at-large seat Janaria Bryant 1. I am a native of Glen wood and an alumnus of Wheeler Co u n t y High School. I am currently an assistant shift supervisor (lieutenant) at Wheeler County Correctional Facility. I have been in corrections for six years all together. I have two sons whom I love endlessly. They mean the world to me. I love being involved in the community and giving back when I can. I have always been a leader and am so grateful for the opportunity to be a candidate in this race.
2. I am seeking the office of the City Council because I want to bring change to my community. I want to be the voice of my community and to bring new opportunities to my community. I want to revitalize my community. I possess great leadership skills to connect with the people in my community because it's a team effort and we all need to be on the same page about what we want in the community.
3. I have three goals that I want to focus on as soon as I am elected.
The first goal is to bring the community back together. Right now, the community is divided because we are not involved with the City as we should be. I would have monthly engagement meetings with the community to discuss citizens' concerns and things they want to see in the community and come up with a plan to make it happen.
My second goal would be community revitalization. I would do my best to make our community look alive again. That would take some landscaping, of course, bringing more jobs to our small town, and having more community events for the kids to engage in, as well.
The third goal is to bring our community up to date. Our community is behind with technology because it hasn't been brought up to speed. I will make sure we can pay our bills online and that we are up to date. I have big plans to share with the Mayor and other Council members.
Cynthia Kinchen, Incumbent 1. A graduate of Glenw ood Mi d d l e School and Wheeler Co u n t y High School, I also graduated from Atlanta Technical College. I have worked in the medical field as a clerk and a Business Practice Partner Manager for over 30 years. I have served as a secretary for Starlight Missionary Baptist Church for just as many years and am currently employed as a Records Supervisor at Wheeler Correctional Facility.
I have a proud history of community service and am seeking reelection to ensure that the residents of Glenwood are well represented with a vision for all citizens in mind. As a lifelong resident, I come from a family committed to serving the community in various capacities. Carrying on this legacy, I have served faithfully for 25 years as a member of Glenwood's City Council.
2. I am eager and committed to seeking progressive solutions to the long overdue challenges facing the deserving families of Glenwood. I seek to provide representation that's inclusive of everyone's voice, their choices, and the collective interests of the citizens of Glenwood.
3. By reelecting me, voters will be choosing a public servant who will bring truth, trust and transparency to the City of Glenwood. I understand the challenges the community is facing and believe that economic growth is essential for our city. I support efforts to attract new businesses and jobs. I am also focused on improving safety and the appearance of the City by ensuring that funding is allocated where it should be. I look forward to continuing my service to the citizens of Glenwood. Eric Pearce, Incumbent
1. I attended school in Telfair County and moved to Wheeler County in 2007 and worked for the City of Glenwood for over 10 years as a supervisor for grounds and maintenance. I have three children and one grandchild and am a machine operator for Conner Logging.
2. When I moved to Glenwood, and started working there, I grew roots in the community. All of the time I worked for the City and after serving one term on the Council, I have been very involved in the community. I understand its people and its needs. I have served on the Glenwood Volunteer Fire Department as a firefighter and first responder since 2007, and I feel that I am a voice for the community. I am a good listener, and I will communicate my constituents' concerns and requests to the Council.
3. When the hospital closed a few years ago, it had a tremendous impact on our community. Other businesses disappeared, but Glenwood still has life in it. I would like to see vacant buildings filled and I would like to see more people involved in their community and supporting local businesses. We have several thriving businesses, including a telephone company, a nursing home, a pharmacy, two convenience stores, storage facilities, a banking facility, a popular restaurant, three or four loggers who offer decent employment, and more. The city park is also a downtown feature that has gotten a lot of use.
I think Mayor Joiner and the Council have done a swell job working together and I would like to remain on the Council and keep moving toward new goals and bringing the city up to date. We have made progress, including going to digital water meters and adding fire hydrants so that every house has a hydrant located within 200 feet. This will impact ISO ratings and insurance rates.
Glenwood is a quiet, friendly town where everyone knows one another, but I would like to see the town grow and thrive.
Wesley Ray Yawn, Incumbent 1. I am a 1967 graduate of Dodge Co u n t y High School, and a 1980 graduate of Brewton Park College where I earned an Associate of Arts degree. I graduated from Tift College in 1982 with a Bachelor's Degree in Business Administration.
I have been married to Betty Jean Foskey since 1973, and we have two children: Wesley Ray Yawn, Jr., and Roderick James Yawn.
I was a member of the U.S. Navy Reserves from 1968 until 1974, serving two years' active duty as a BM3. I was employed at Roydon Wear, Inc. in Mount Vernon and McRae from 1971 until 1982, and was a Quality/Safety Supervisor at Georgia Correctional Industries in Reidsville from 1982 until 2009, when I retired.
Since 1974, I have been a member and deacon at Bethel Baptist Church in Glenwood, a volunteer for the Glenwood Volunteer Fire Department since 1986, and have served as a member of the Glenwood City Council from 1986 until the present.
2. I am seeking another term on the Glenwood City Council because I have experience of over 30 years as a City Council member and am familiar with city operations. I have enjoyed living in Glenwood for the last 50 years. The people of Glenwood have always been friendly and polite. I have enjoyed being a Councilman and would like to continue.
3. Goals I would like to accomplish in my next term are: Maintain a responsible budget. The increased cost of living makes this goal even more important for everyone's sake.
Delivery of safe water, garbage pickup, and police and fire protection at the lowest possible cost while maintaining quality service.
Continue to support the youth by supporting the Wheeler County Recreation Department's summer program.
Editor's Note: Candidates Billy Thigpen, incumbent, and Thomas Matthew Johnson did not participate in the candidate survey.
Glenwood Mayoral Candidates G.M. Joiner, Incumbent
1. I gradu ated from Georgia Southern Un i v e r sity with a Degree in Business Administration. I am married to Sue Sikes Joiner and have two children and three grandchildren. My children live in Glenwood. I am an active member of Glenwood Baptist Church, and I serve on the Board of Trustees for Brewton Parker College, the Wheeler County Development Authority, and the Wheeler County Chamber of Commerce.
2. My heart is in Glenwood. I managed and owned a furniture and appliance store in Glenwood for 41 years and have several properties in the city that I lease for retail business. In my 40 years as Mayor, I have worked toward making improvements in the city's infrastructure which include installing spray fields for the city's sewage, a feature many communities our size do not possess. These spray fields cost about $4 million and were paid for through a Community Development Block Grant (CDBG). They made sewage treatment easier and more economical.
Also, through the LMIG program, every street in the city has been paved, or resurfaced. Recently, the City of Glenwood has been busy installing six-inch water lines to supply water to fire hydrants. Our goal is to have a fire hydrants located within 200 feet of every house in the City. That will affect ISO rates and favorably impact individual insurance rates. 3. When the Glenwood Hospital closed, it was devastating to the community and we lost several other businesses because of the hospital closure; but Glenwood is still viable. We have the water and sewer capacity to support more business. That is good news. A lot of towns our size don't have that potential. But, for the community to prosper, people need to support the local economy. We have a pharmacy here. A lot of small towns do not. We want people to buy their medicine here instead of going out of town.
My goal is to continue to improve our city infrastructure, including the water system, and street improvements with assistance from CDBG grants and DOT funds. Between CBDG grants, and Department of Transportation allocations, millions of dollars have been brought into the community and city taxes have not been raised in over 25 years. That is something to be proud of. I have worked hard in the last 40 years and understand this community. I want it to grow and prosper.
Ava Bess Jones
1. I am a 1983 graduate of Wheeler County High School and a 58 year resident of Georgia, having been born and raised in Glenwood. I earned a Bachelor's Degree in Middle Grades Education and a Master's Degree in Foundations of Education and have been a teacher for 32 years. I am employed by Wheeler County Schools, am a member of Delta Sigma Theta Sorority, Inc., and Managing Founder of the nonprofit organization, Teacher's Helping Advocacy Group, Inc.
2. My motivations for seeking the position of Mayor are rooted in my desire to serve, lead, and make a positive difference in my community by addressing local issues effectively. I have a deep love for the City of Glenwood, and have a strong desire to see it prosper. To be an effective Mayor, a candidate should possess a diverse set of skills and expertise to lead the City successfully. A few of my key qualifications for the office of Mayor include my ability to analyze problems, find practical solutions, and make tough decisions; as well as effective communication skills, and building positive relationships with residents, community organizations, and local businesses. 3. My goals are: Long-term planning — developing and implementing a strategic vision for Glenwood's future that takes into account both immediate and long-term goals Economic growth — fostering economic development, attracting new businesses, and creating job opportunities to strengthen the local economy Fiscal responsibility — managing the City's budget wisely, ensuring financial stability, and minimizing waste in public spending Healthcare access — promoting access to quality healthcare services and facilities, ensuring that residents can lead health lives Public safety — prioritizing public safety by supporting law enforcement, emergency services, and disaster preparedness to keep residents safe.
Candidates for the Lyons City Council Drayton Oliver 1. My family is very important to me, and I consider myself a "family man." Lisa Morris Oliver and I have been married for over thirty years; she is a retired teacher. Our daughter, Dr. Darby Oliver, was the valedictorian of her class at Toombs County High School and graduated from the UGA College of Veterinary Medicine. She is a veterinarian in Dunwoody, Georgia.
I am a graduate of Lyons Senior High School and attended college for three years before joining the workforce. I have worked in supervisory roles throughout my working career beginning with our family farm. I worked for Oxford Industries in Lyons for twelve years starting at an entry-level position and working up to supervisor. I then worked for the State of Georgia as a manager of the Surplus and Supply Warehouse in Swainsboro for the next two years. I finished my career working at Tumi in Vidalia. I started as a man-
Janaria Bryant
Wesley Ray Yawn
G.M. Joiner continued from page
ager and was promoted to Director of Distribution. In this role, I handled four different shifts of over 70 employees. I also created budgets, and ensured we adhered to those budgets. I spent 20 years at Tumi before retiring in 2017.
In my younger years, I served many roles in the Jaycees. I am now a Master Mason with the Lyons Lodge #49.
2. I seek to work for the people of Ward 5 as a Lyons City Councilman. I am honest, dependable, and accessible. Having lived in Toombs County all of my life — and specifically in Lyons since 1982 — I have a vested interest in helping our city. I feel that my skills as a manager and supervisor will help me to be a liaison for the citizens, businesses, and city employees. I have previously served on the Lyons Zoning Committee, Lyons Recreation Department Board, and volunteered with the Southeast Georgia Soapbox Derby. Having served as a Lyons City Councilman in previous years, I know what the job requires and would love to serve again for Ward 5.
3. I would like to work on the beautification of Lyons and keeping the streets clean and safe in order to bring more residents and businesses to our city. I will work closely with the Code Enforcement Officer and council to achieve this goal.
I would like to create new appropriate financial plans for our city. To do this, I will review current budgets and hope to eliminate any unnecessary spending. It is my plan to keep our departments within these new budget limits.
I will listen to the needs and wants of the residents in my ward as well as the employees and businesses of the city. I will let these conversations guide my discussions in the council meetings and my vote on the affairs of our city.
Jency Jeffers
1. I am a Toombs Co u n t y native, an alumni of To o m b s Co u n t y High School c/o 2006. I earned my Bachelor of Business Administration in Managerial Sciences from Georgia State University, c/o 2011. I joined the Lyons Zoning Board and Lyons Mainstreet Board of Directors in 2018 and currently the Secretary for LMS. In 2022, I was selected as a C.R.E.A.T.E Champion alongside other business leaders from Lyons and Vidalia.
I am the youngest of 3 children (Seth, 45 and Ty, 38) to Byron and Cathy Jeffers of Johnson Corner. I have a beautiful, spunky, 3 year old daughter, Perry (aka Boogie).
As a co-owner of Lottie's Pocket, I get to work with my dad almost every day. In the afternoons, I am the Site Coordinator for Vidalia Learning Center at J.R. Trippe.
2. My passion for investing in my hometown grows everyday. Positively impacting OUR community has been one of my main missions since I returned home. With a bachelor's degree in business management, experience in multiple sectors such as logistics and hospitality, combined with my commitment to our community and purposely surrounding myself with family, friends and colleagues with various backgrounds who aid me in making wise decisions, I am the right woman to represent Ward 5. I will be an honest, reliable, consistent advocate for Lyons. I will NOT just nod and smile, I will NOT just vote "yes" or "no" because the majority does and I will NOT make promises I can't keep. But, yes, I WILL smile. I WILL vote for what I believe is the best decision for our ward and community and I promise to keep an open mind regardless of the topic or situation presented before the council. I gladly and wholeheartedly commit myself to being the city council member Lyons, Ward 5 deserves.
3. Creating more awareness for the City Council and the scheduled meetings is imperative. A stronger community presence and involvement is needed in order for the Council to make well-informed decisions. I would educate and encourage utilizing a line of communication whether through a neighborhood calendar or text service such as the "Text my Gov" the City of Lyons currently provides, or another method to keep our citizens abreast of meetings, events, etc.
Maintaining a safe neighborhood is crucial as there are many families with children playing in their yards and RTCA is close by. I've heard that speeding down some of the roads has been a major issue. I would exhaust all efforts to create an action plan to encourage safer driving while implementing safety measures to prevent speeders from recklessly driving down our roads. Essentially, I will be a liaison for my community. I will actively listen and be easily accessible for my constituents so I can clearly communicate and achieve their goals, concerns and desires to our Council. Candidates for the Vidalia City Council At-Large Seats Bob Dixon 1. I graduated from Vidalia High School in 1979 and from Georgia Southern College in 1984 with a BS in Accounting . I married Suzanne Foster Dixon in 1984! In June 2024 we will have been married 40 years.
We have 4 grown kids + addition of 3 spouses and 4 Grand kids.
John Dixon (Elizabeth David), Elizabeth Madison (Mike), Abigail Dixon, & Paul Dixon (Chelsea Owen) Grandkids David, Anslee, Hank, and Beau I have worked as an Accountant for 40+ years since graduating from Georgia Southern. I have worked almost 27 years with my currently employer, Builders First Source, which many people still know as VNS Corporation or Choo Choo Build It Mart. I currently work in Finances doing Construction Accounting.
I am a member & volunteer at Connection Church Vidalia and prior to that I served at First Baptist Church Vidalia for over 40 years as a Deacon, Finance Chairman and many other roles. I am a member of the Kiwanis Club of Vidalia. Suzanne and I were blessed to be one of the founding families of Vidalia Heritage Academy and I have served as Chairman & Treasurer of their Board of Directors & still currently serve as a Board Member.
One of my biggest blessings is being a part of a family that taught me how to serve God & man thru serving our Community. My family has loved Vidalia for over 4 generations. Now I am blessed to serve the Citizens of Vidalia as the At Large Councilman for the City of Vidalia and with your help I can do so for 4 more years.
2. I am seeking the office I currently hold as the AT LARGE COUNCILMAN FOR THE CITY OF VIDALIA. I have enjoyed learning about our City and how it is governed and how people interact with those elected and non elected officials. While I think we have accomplished a lot in a short period of time. I believe the next four years can see us grow as a community even more. I want our City to grow into more than just a larger place with more shopping and more opportunities, which I think are coming. I want VIDALA to be known for a GREAT place to live and raise your kids. A place that others look at us and say how did you do that, and we can say we elected people who put the City first and wanted what was best for it's citizens and were willing to make tough decisions. I am that elected official.
3. Public Safety. It is important to me to keep Citizens safe. I am devoted to helping the Police force be staffed, equipped with the latest technology and equipment, and to receive the best training. Unfortunately, many cities our size are seeing increases in drug and gang activities. This is unacceptable. Vidalia will be better and we will drive the criminal elements out of our city.
Over the last 4 years, over $8 million has been invested in our water system. Most of these funds have come from State and Federal grants. We are replacing old cast iron pipe with larger, new water lines. This helps with both brown water and will help increase water pressure in these areas. Every watermeter is being replaced. This will allow us to obtain a more accurate reading of your usage and ultimately using technology with these meters will allow you to watch over your usage each month. While this is a great start, we still have more work to be done here, but I am committed to seeing the work through.
Continue to improve our Airport and recreation facilities in our City. We have invested over $8 million in our Airport using Federal, State, & local funds during the my term in office. Our Airport has become a better door way to our community. I think we can do more. Perhaps a Fire Station that can serve the industry as well as the Airport. As we get more jets coming in and more industry in our area, I know there is a need and I believe this could help industry reduce their insurance costs. Our Recreation facilities have improved the last several years just the appearance of our fields are better. We need to replace the original fencing and centrally located batting cages for our youth at the Ed Smith Complex. We purchased the old Captains Corner building and we have plans for it, but it will take some additional time. Perhaps even some additional pickleball courts and/or tennis courts could be place around the new purchase, along with improved parking.
Governing is about building coalitions; one member can't do anything alone. We must work together as a Council and with the Mayor as well as those working for the City and build a team so we can continue to move forward! I hope you will help me to continue to do this by going to the polls and VOTE BOB DIXON !
Elizabeth Harvill
1. I have a Bachelor of Science in Commun ication Arts from Georgia Southern University (GSU), which I earned in 2004. Following that, I obtained a Master's degree in Public Administration in 2007. My professional experience includes six years as the Executive Director of the Vidalia Area Convention and Visitors Bureau, followed by a decade as the Director of Marketing and Community Relations for Meadows Regional Medical Center. I've also spent 2.5 years in the hospice industry, communicating with physicians and families, and for the past year, I've worked as a local Realtor.
My professional career has been primarily focused on communication and marketing, which equips me with the skills to engage with and connect people effectively. I am a two time Past President for the Georgia Society for Healthcare Marketing & Public Relations. I have served on faculty for the American Hospital Association Society for Healthcare Marketing. Locally, I am Past President for the Vidalia Kiwanis Club. I am an ongoing special events coordinator for the Refuge for Domestic Violence and volunteer for the local United Way. I am a member of Tabernacle Baptist Church.
I married Jason Harvill in 2003, and we have raised in love our three children, Aiden, age 16 and a Junior at Vidalia High School, Jocelyn, age 13 and an 8th grade student at JR Trippe Middle School, and Landon, age 11, and a 5th grade student at Sally D Meadows Elementary School.
2. The reason I'm running for the Vidalia City Council is my deep commitment to making Vidalia a better place for all its residents. I see the untapped potential in our city and believe that fresh ideas, proactive leadership, and transparent, accountable governance are essential for its growth and well-being. Vidalia deserves leaders who will actively listen to its residents, address their concerns, and work towards common goals. I have no personal agenda but want to contribute to building a better Vidalia for our community and future generations.
My educational background in Communication Arts and Public Administration, combined with my extensive professional experience in communications and marketing, uniquely qualify me to serve as a City Council member. Effective communication is vital in any organization, and it's even more critical in government, where transparency and public engagement are key to building trust and making informed decisions.
My experience in both the public and private sectors has given me a comprehensive understanding of how to manage and improve city operations. As a small business owner, I understand the importance of budgeting, setting goals, and ensuring accountability. I believe that running a city should be no different from running a business when it comes to efficiency, clear objectives, and fiscal responsibility.
3. Addressing the Police Staffing Crisis: Vidalia is facing a significant shortage of certified police officers. At last report, we are short staffed by 11 certified police officers. The police force plays a vital role in our safety. Their duty goes beyond making arrests; its about safeguarding all residents. To address this issue, I propose the following steps: Conduct a comprehensive review of the police department's budget to ensure competitive salaries and benefits for officers.
Implement a structured recruitment and retention program to attract and keep talented officers.
Establish a transparent timeline for addressing the staffing crisis and engage the community in discussions about the city's safety.
Enhancing Communication and Civic Engagement: My background in communications positions me well to improve communication between the city government and its residents. I believe that Vidalia residents should not only see their elected officials once every 4 years, during election time, but rather a series of constant communication to push / pull information. To achieve this goal, I suggest the following measures: Create citizen subcommittees, composed of diverse community members, to provide feedback, recommendations, and ideas to the City Council.
Develop and promote accessible and user-friendly channels for residents to stay informed about city issues, events, and policies.
Educate citizens about the importance of voting and civic participation, ensuring they have the information and resources they need to engage in local government.
3 Vision for Vidalia's Long-Term Future: The well-being of all Vidalia citizens is our top priority. To secure a thriving and sustainable future for Vidalia, we need to establish a comprehensive long-term vision. This vision should be developed collaboratively, by the people and for the people, and it should be founded on principles of inclusivity, economic growth, infrastructure development, and quality of life. One pressing issue affecting many Vidalia residents and businesses is the problem of brown water, stemming from aging pipes. Replacing these pipes is a substantial and costly endeavor that won't be resolved overnight. While there may already be a plan in place, its details might not be widely known. Hundreds of individuals in Vidalia are affected by this issue, which is not unique to our city. We should ensure clear and regular updates on the progress of addressing this issue and, if there's no solution, provide transparent explanations for its challenges. Although this is a long-term goal, I am committed to pursuing it if elected.
Infrastructure Development: Vidalia needs a well-communicated, longterm infrastructure development plan. This plan should encompass maintaining and repairing roads and sidewalks, creating a schedule for essential infrastructure upkeep, and ensuring that our city remains accessible and convenient for all residents and visitors.
Our weather alert systems have become inoperable, posing a potential risk to many Vidalia residents during severe weather events. I believe reinstating functional weather alerts is vital for the safety of our community. This is another long-term objective I aim to achieve.
These are just a few examples of the long-term challenges and opportunities we see in our city. When formulating our long-term strategy, I advocate for a collaborative approach where all ideas are consolidated and prioritized as a collective effort by our community. Candidates for Vidalia City Council Ward 4 Loyd Mobley 1. I am a lifelong resident of Vidalia. I graduated in 1969 from Vidalia City Schools. After that I went to work for Choo-Choo Supply. For 46 years, I was employed with VNS and the companies that followed. I retired in December 2021 but still work for Builders First Source on a contract basis. I have been married to my wife, Dawn, for 60 years. We have 2 sons who married wonderful ladies who have given us 4 grandchildren.
2. I am running for my 2nd term on the Vidalia City Council representing the 4th Ward. I have always been involved in my community. As a longtime member of the Vidalia Booster Club, Sweet Onion Golf Tournament, Kiwanis Club, and deacon at Tabernacle Baptist Church, I have always valued giving back to the community that means so much to me. I was blessed to be recognized at Vidalia Citizen of the Year in 2022 and want to continue serving.
3. I believe that Vidalia is the best community in the World. I grew up here. Raised my family here. And now I have grandchildren here. My #1 goal is to keep Vidalia the beautiful, safe town that I grew up in. Over the last 4 years, we have done many great things, but the work is not done. Here are 3 things continued from page
that I will continue to work on in my next term.
Safety: The most important job of our city government is to make and keep safe streets and neighborhoods. Unfortunately, towns the same size as Vidalia have seen gangs, drugs, and homelessness surge. This is unacceptable in Vidalia. We will not allow criminals to feel safe in our town. We have taken steps to bring the Vidalia Police Department to full employment by increasing starting pay for officers to the highest in the area. The homeless in our town is another concern. If someone is in Vidalia and needs help, we want to help them, but we will not enable people to take advantage of our kind town. As landowners allow us, we are cleaning up the homeless camps, arresting those with criminal warrants and encouraging the rest to move on from Vidalia. If someone is truly in need of help, we send them to the appropriate non-profit to get them the help they need.
Infrastructure: Vidalia has been able to invest millions of dollars over the past 3 years in our roads, sidewalks, recreation fields, and airport. Most of this work being done with state and federal dollars. We have also been able to begin work on a golf course that is being completed with all state dollars. We will continue to invest in infrastructure using as much state and federal dollars as possible. As for the golf course, we believe that we have a plan in place that it will not be a burden to the tax base of Vidalia. If it looks like it will be, we will look for other options for the management of the course.
Water: Old cast iron pipes create brown water. While this is no one's fault, as a city we also want clear water. Since 2020, we have invested over $8 million in upgrades to our water, sewer, and sanitation system. There is over 100 miles of old pipe in Vidalia. It will take a long time and a lot of resources to change all of this out, but I am committed to seeing this process done no matter how long it takes. Our partners at ESG also have some other measures to help move the brown water through the system and we have empowered them to make these moves. As we are tearing up old pipe to put down new, some homes in the area will be affected by increased brown water. We will always try to make sure that people know of outages and where may be effected.
I have enjoyed my time serving the people of Vidalia and specifically the people of Ward 4. I am asking for your vote to continue the work and keep Vidalia growing. As always, if you would like to reach me, my phone number is 912.293.5737.
Connie Williams
1 . My name is Connie Fr an c e s Green Williams. I am a candidate for City Counci l Ward 4.
I am running for this position because of my strong heritage in the city of Vidalia. I have very strong family and community roots in the City ofVidalia. Iwasbornin Vidalia, Georgia to the late Marietta Green Parker and Lt. Willie James Broomfield Sr. I was wonderfully raised as an only child by my mother and stepfather, the late Warren Parker. My parents and had a long history of civil involvement and employment in the City of Vidalia. My mother worked for 25 years at Oxford Shirt Manufacturing in Vidalia, one of her loves for the community was beautification, and she served on the city's beautiful occasion committee. She loved awarding yard of the month! She also helped with women who suffer domestic violence in Vidalia. My Dad Warren Parker was employed with Piggly Wiggly Southern Warehouse for 28 years. He also worked for Pushley Funeral Home, which is now known as Vidalia Funeral Home until his death 2004. In 1965, my biological father, Lt. Willie James Broomfield Sr, a Korean War Veteran, became the first black policeman hired in the city of Vidalia. He was promoted to Lieutenant in 1988 and served the city and its citizens for 23 years. At the time of his death in 1988, he was serving as a Shift Commander.
I am a proud 1979 graduate of Vidalia High School. In 1978, I married my high school sweetheart, Wayne Williams, a 1977 graduate of Vidalia High. After graduation, my husband joined the United States Army, and I became a military wife in my senior year of high school!! I lived on many military bases with my husband in several U.S. states as well as living abroad in Germany and traveling to many others such as France. My husband, SGT. Wayne Williams USA, served in the United States armed forces for 32 years and is a disabled war veteran. We have three adult children, DeWayne, LaTisha, and Roderick, as well as four grandchildren.
I was employed with the Bethany Home as a CNA, as well as the Health Department Home Care company for four years. I was also employed by the Georgia Department of Corrections where I remain for 10 years. I attended Southeastern Technical college in the Criminal Justice program. Currently, I am pursuing my Bachelor of Science degree in Psychology from the University of Arizona Global Campus.
In 2011, I founded the Sis. Diva Wisdom Corner Ministry, which has given and continues to give emergency financial and emotional support to hundreds of families of all races and ethnicities in Vidalia. The support is not only monetary but being an advocate for families in obtaining city or community services.
I also appeared as a freelance columnist under the same name. Many of my columns appeared in "The Advance" newspaper over the years. I was the radio Co-host of the "Wisdom Corner" radio talk show, which was featured on WMOC 88.7, as well as the founder and personality behind the "Sis. Diva Wisdom corner moments " heard on "The Marcel Mc-Manus Radio show."
I am a member of St. Paul African Methodist Episcopal Church in Vidalia.
2. I am seeking to become a City Council member because of my life experience living in this ward for over27years. Overmany years of living in this city, I have observed that many of the neighborhoods within Vidalia have deteriorated because of neglectful management and leadership. I am a candidate for the City Council because I know I can make a change!!!
The Vidalia City Council is the premier body in this city that effectuate change. It determines the course and quality of life in this city through its actions, which include, but are not limited to, approving improvements for infrastructure of the city neighborhoods, and identifying revenue sources for the city.
As I have attended the Vidalia City Council meetings, I have heard numerous citizens express their concerns repeatedly about the quality of water, lack of street lighting, lack of adequate sidewalks, and the desecration of the city by drugs and vandalism. I have watched as some council members hear these pleas from the citizens with disinterest and impatience; ap0nd sadly, it appears that only some of the citizens' valid concerns are addressed afterward. I seek to change that as a member of Vidalia City Council representing Ward 4. The voice of Ward 4 will be heard, and in doing that, I know that a change will be effectuated in the City of Vidalia Based on my years of civil and community involvement, I am amply qualified to be the instrument of change.
I understand the challenging tasks that must be undertaken to change an atmosphere of complacency. I have a proven ability to understand financial feasibility studies for infrastructure changes; I have the community understanding to recognize the real needs of all people that constitute the citizenry of Vidalia; and I have experience in effectuating change for the citizens of Vidalia because of my clear understanding of the responsibilities and scope of authority of each component of the city government.
3. My goal as a city council member is to create a cleaner, safer environment in an economically thriving community for the City of Vidalia. To achieve this goal, my three specific objectives would be: Review city budget to sufficiently allocate city revenues to ensure an adequately funded and supported law enforcement and fire department, including competitive salaries and a respectful and dignified work environment so that they can more effectively serve the citizens of Vidalia, and allocate city revenues to improve streets, sidewalks, and lighting in all neighborhoods; Explore opportunities to bring more corporate and local businesses to Vidalia to strengthen our tax base in "An all-out effort" to become an economically sound, vibrant, and viable city, which would also create a pathway to prosperity for all citizens of Vidalia through job and contracting opportunities; and Develop a feasible and humane plan to solve the homeless crisis in the City of Vidalia, including creating housing solutions for our less fortunate citizens, including veterans and children.
If elected, I will strive to achieve these goals through diligent and attentive commitment to my responsibilities as a city council member. And finally, if elected, I will continually hold monthly meetings within Ward 4 for my constitutes to express their concerns for the betterment of their living conditions in the City of Vidalia. Candidates for the Vidalia City Schools Board of Education At-Large Seat Julee Torrance 1. I was born and raised in Warner Robins, Georgia, a military town with a diverse population. In 1973, I graduated from Northside High School. After graduation, I worked for the DJJ as a Court Service Worker, counseling youth and their families, helping them to navigate through difficult times. My mother was a second-grade teacher; my father was an accountant and the CEO of the Houston County Hospital in Warner Robins. My parents instilled in me a love and value for education along with hard work and dedication to accomplish my goals.
In 1978 I married Bill Torrance; we moved to Vidalia in 1992. We have two children, Sarah and Michael, who live in Vidalia with their families. We have seven grandchildren with three in the Vidalia City Schools. Sarah is the Media Specialist for SDM. Michael works at Plant Hatch. Both of our children and their spouses are successful members of our community. I attribute much of that to Vidalia City Schools and the educational foundation they received here.
I have a Bachelor of Science in Middle Grades Education from Mercer University, certifying me to teach grades 5-8, all subject areas. I have a Master's Degree in Middle Grades Education from Georgia College and State University. I also have certifications in the Teaching of Gifted and in Educational Leadership.
I was honored as the Trippe Middle School Teacher of the Year 20082009. My teaching partner and I were recognized as one of the top 10 teachers in the state for high test scores the first year the new CRCT (standardized test) came out. I was asked by the state to help formulate questions for the science section of the CRCT. I taught all subjects, focusing on science, in 6th, 7th, and 8th grades for Vidalia City Schools for 24 years. I was a Lead Teacher, on the School Governance Board, arranged for teacher training, and led the Adopt A Stream program on campus using an outdoor classroom funded by community support.
2. I am uniquely qualified for this office. I have worked for DJJ, have advanced degrees focused on education, taught in the classroom for 24 years, and been on the Board of Education for the last eight years. I am the only candidate that has children and grandchildren directly impacted by BOE decisions. For 43 of the 45 years of our marriage, Bill and I have been co-owners of various properties. We know what it is to pay property taxes.
My lifetime of experience is in the classroom, where the BOE decisions are implemented and student lives are changed. The challenges are many, changing quickly with each day. My belief in public education was instilled at an early age. I was taught not to see the exterior of a person but to look at their heart, their actions, and the possibilities that each individual holds. I am conservative by nature and don't apologize for working to enhance the education of all students while making sure the basics are focused on: reading, reading comprehension, and basic mathematical skills in the early years, supplemented with history and science, and then further enriched with options at the high school level. Our students today are our community of tomorrow. If we want Vidalia to advance, we must stay true to the needs of our students.
3. In order to keep public education moving forward in Vidalia, I have a three-pronged approach for the next four years.
School safety is on everyone's minds, for good reason. School safety is everybody's business. We need to act as a community in order to protect our children. In the past eight years, your BOE has made great improvements in this area, but there is more to be done.
We need more SROs in our buildings. Vidalia City School officials have been saying this for years, even prior to COVID. However, shortage in police personnel at the City have prevented us from achieving this. I will continue to speak out and search for alternative solutions. I will call for a reconvening of a student mental health committee that began meeting before COVID. Required BOE training led to the formation of this committee focused on providing students mental health services while on campus (paid for by the parent), offering students an app for anonymous suicide prevention, seesomething- say- something, and overarching concerns. Community awareness is critical. I will continue to push for creative solutions, while partnering with community leaders and businesses. I will also ask for a community wide school safety meeting providing parents and stakeholders with current information on the issues facing our young people.
Student achievement and success is an area of work constantly evolving. Our graduation rate is up to 92.6% in the spring of 2023 with the state average at 84.4%. Our HOPE scholarship eligible graduates remain one of the highest in our area at 62%. In 202122 the state of Georgia retained 20,000 students in K-12 grades. In the same year, Vidalia City Schools retained 27 students K-12. Our 7-12 dropout rate has gone from 1.4% in 2021 to .7% in 2022 with the majority coming from economically disadvantaged homes. In spite of these amazing accomplishments, there are still areas of concern.
A s much as I hate for people to cite COVID as an accountability tool, the fear factor is taking a toll. With a spike of 13% K-12 in 2020-21, our chronic absenteeism is now down to 10% in 2021-22. This is still high when looking at VCS data over time.
As a school board member, I support programs like our current K-8 literacy program, with expert support and training for teachers of reading and writing. I support math specialists coming in to help our teachers understand how to teach to the learning gaps our children have due to COVID and chronic absenteeism. I will continue to invest in a CO person to visit the homes of our children, encouraging them to attend school, and setting up alternative learning settings when needed. A child cannot learn if they are not in a classroom. I support increasing alternative pathways for graduates who don't want to go to college but have gifts to give to our community.
Technology is a crucial area for education today. Last year, I asked our Technology Director and the Media Specialists to begin the creation of a 5-year rotation plan for the technology components in all schools. They have put innumerable hours into this effort. It is important that the BOE remains diligent in this area so we can ensure our parents, and students, that our graduates will be prepared for the quickly advancing technologies they will be asked to understand and use in their future jobs and lives. By using this plan the BOE can make effective and fiscally sound decisions when replacing technology. We may not be able to afford the entire wish list each year, but this plan would give the BOE valuable information to base decisions upon with the assistance of the Technology Director. Technology also is an important part of school safety. In the last four years, we have upgraded cameras on all campuses and buses, we have put in click-toopen entrances, and our Communication Director has used apps to let parents know when there is an issue at a school (and when there is not). We have paid for and installed the Centigix program. Without consistent improvements these communication and safety tools will fail.
Gerriell Craig
1 . Born and raised here in Vida lia, Gerriell Craig is the son of Goodman and the late Lillian Pershá-Craig. A 2013 Vidalia graduate, he went on to get a bachelor's degree in Exercise Science from Georgia Southern University. Currently, he is employed at Spivey Orthopedic Clinic working to pursue a career as a Physician's Assistant. He also works as a Georgia high school sports official with the Southern Eagle Baseball/Softball Association and has been a board member for the past few years as well. As a member of St Paul AME Church he has been active since a young age holding various roles currently as a Steward board member. He is also a continued from page
member of The Community Men In Action organization here locally and was recently elected to serve as President.
2. One question I frequently get is " You're so young why are you running for the school board?" The answer is simple. I love my city and will do what I can to see it thrive and flourish. The youth are our future and we should pour as much as we can into to ensuring they are adequately prepared to be the next generation of leaders. Throughout my childhood and even adult life I've been blessed to be able to observe a few of the leaders here in the city such as my father, who has served on many of the boards here locally, Mr Raymond Turner, who has been a member of city council and Mayor Pro-Tem for many years, and also Mr Wilson Johnson, who has been a very active member in community service for many years. These are steadfast, disciplined, God fearing men which then enables them to lead and serve ceaselessly. Gratefully I have been able to instill those same qualities into my everyday life and now am eager for my chance to serve my community!
3. One of the goals I have for the school system is reconstructing and restructuring our alternative school. We have a working formula, but there is still more we can do to strengthen that particular program from staffing and continued counselor support to additional tutoring and other programs. Even though there is a requirement for students to take economic classes those only scratch the surface and should be more involved and even more informative (roth ira vs traditional, 401k, investing stocks/options, and even the evolving world of cryptocurrency). The most important goal is teacher retention and recruitment. We have an excellent teaching staff across all of our schools but we should always be looking for more qualified teachers to add to the team and ways to keep the awesome teachers we have from leaving! Excellence has been the standard here as long as I can remember but unfortunately we have slightly taken a step back. My focus will always be ensuring our children are prepared to be successful leaders, parents, citizens proud to carry Vidalia everywhere they go as I do.
Candidates for the Vidalia City Schools Board of Education Ward 1 Andy Blount 1. I am proud to introduce myself as a dedicated community member with a deep connection to Vidalia, Georgia. My roots in this vibrant community run deep, as I was born and raised right here in Vidalia. I am a proud graduate of Vidalia High School, where I earned my diploma in 1992. My journey in this community has been a significant part of my life, and I am eager to contribute further as a member of the Board of Education. My early experiences in the world of work were alongside my father in the field of commercial construction. Throughout my high school years, I spent my summer breaks working with my dad, gaining invaluable hands-on experience in the industry. Following my graduation, I transitioned to full-time work in the construction field, where I continued to learn and grow. In 1995, my father took the bold step of starting his own residential construction business, Blount Construction, right here in Vidalia. I was by his side, working alongside him and contributing to the success of the business until his passing.
In 1999, I took over the reins of Blount Construction and continued to remodel and build homes for families in Vidalia and the surrounding areas. The creation of "forever homes" for families has been a gratifying part of my professional journey, and I have always strived to make a positive impact on our community through my work.
In 1998, I married Elissa Blount, who is also a proud graduate of Vidalia High School. Our marriage has been blessed with three wonderful children: Grace, Anna, and Helen Blount. My family is deeply intertwined with the Vidalia City School System. My wife, Elissa, is a dedicated science teacher at Vidalia High School, and our daughters, Grace and Anna, are VHS alumni. Grace has gone on to achieve remarkable academic success, earning her Bachelor's degree in Chemistry from Georgia Southern University and currently pursuing her Ph.D. in Chemistry at Clemson University. Anna is following her own path in education, working toward her Bachelor's degree in Elementary Education at Georgia Southern University, with the aspiration of giving back by teaching in the Vidalia City School System upon her graduation. Our youngest, Helen, is a sophomore at Vidalia High School, continuing the family tradition of attending and thriving in this exceptional school system. The academic achievements of our children can be attributed to the strong educational foundation provided by the Vidalia City School System, and it is our mission to ensure that this legacy continues for future generations.
My connection to Vidalia, my dedication to the community, and my profound commitment to education is what makes me an ideal candidate for the Board of Education. I am enthusiastic about the opportunity to continue to serve and contribute to the ongoing success of our school system. Together, we can work to empower students, support educators, and strengthen the educational fabric of our community.
2. I am honored to present my qualifications for the role of a Board of Education member, and I believe my experience, dedication, and unique perspective make me an ideal candidate for this position.
I have a strong history of community and civic involvement, having served on boards such as the Vidalia Recreation Department Board for several years and on the board of my church, First Assembly of God, for the past two decades. These roles have taught me the invaluable lesson that I serve the community and that the decisions I make must reflect the best interests of the people I represent.
Furthermore, I am deeply rooted in the Vidalia community. Not only am I a proud product of the Vidalia City School System, but I am also personally invested as the spouse of an educator within the system and as a parent to a child who is currently attending Vidalia High School. My unique qualification lies in the fact that my perspective is informed by both experiences – from behind the desk as a parent and in front of the classroom as an educator's spouse.
As an active member of the Vidalia community, a local business owner, and a Vidalia City taxpayer, I understand the significance of effectively managing the resources allocated to our school system. I am committed to ensuring that these resources are utilized efficiently to provide the best possible education and opportunities for our students. My involvement in local businesses and my role as a taxpayer have given me a comprehensive understanding of financial responsibility and accountability.
My extensive community involvement, personal ties to the school system, and my unique combination of experiences place me in an ideal position to serve as a Board of Education member. I am dedicated to working tirelessly to ensure the success of our schools, the growth of our students, and the wellbeing of our community. It would be a privilege to continue to serve in this capacity and to contribute to the continued improvement and advancement of our Vidalia City School System.
3. Objective #1: To create a safe and secure learning environment within our school district by enhancing school security measures, fostering community engagement, and optimizing the roles of school resource officers.
Key Strategies: _ Strengthen School Security Systems: We will continuously evaluate and upgrade our school security infrastructure to ensure that our schools are equipped with state-ofthe- art security systems, including surveillance cameras, access control, and alarm systems. This will help in early detection and prevention of security threats.
• Enhance the Role of School Resource Officers: We will collaborate closely with law enforcement agencies to optimize the presence and effectiveness of school resource officers (SROs) in our schools. This includes providing SROs with training in youth engagement, de-escalation techniques, and crisis intervention to ensure a safe and positive interaction with students.
• Community and Stakeholder Involvement: We will actively engage with the community and various stakeholders, including parents, teachers, and local law enforcement agencies. Open dialogues and regular meetings will be established to address concerns, gather input, and ensure that security measures align with community needs and values.
• Emergency Pre paredness: We will develop and regularly update comprehensive emergency response plans, including drills and simulations, to ensure that staff and students are well-prepared to respond to various security situations. These plans will be communicated to parents and the broader community to promote a sense of security.
• Mental Health Sup port: Recognizing the importance of addressing the mental and emotional well-being of students, we will allocate resources to provide counseling and support services. A focus on early intervention and emotional well-being can contribute to a safer school environment.
• Security Awareness Programs: To enhance security awareness and vigilance among students, staff, and community members, we will implement programs that educate them on recognizing and reporting potential security threats.
• Regular Security Audits and Assessments: Regular security audits and assessments will be conducted to identify vulnerabilities and areas of improvement. This will ensure that security measures remain effective and up-todate.
By focusing on these strategies, we aim to create a school district where security is a top priority, and students, staff, and community members feel safe and supported. We will work in collaboration with all stakeholders to ensure that security measures are tailored to our specific needs while adhering to best practices in school security. Our ultimate goal is to provide a secure and nurturing environment where students can thrive and reach their full potential.
Objective #2: To enhance student success within the Vidalia City School System, by fostering an environment of educational excellence, with a focus on highly qualified teachers, improved literacy, and increased graduation rates.
Key Strategies: • Recruit and Retain Highly Qualified Teachers: We will work diligently to attract, develop, and retain a highly qualified teaching staff. By implementing ongoing professional development opportunities, and mentorship programs, we aim to ensure that every classroom is led by an exceptional educator.
• Literacy Improve ment Initiatives: In alignment with the Georgia State Literacy Plan, we will continue to enhance literacy instruction at all grade levels. This includes the provision of appropriate reading materials, early literacy intervention programs, and professional development for teachers to deliver high-quality literacy instruction.
• Increase Graduation Rates: While our graduation rate is above the state average, we still want to increase graduation rates. We will develop and implement comprehensive strategies to support at-risk students, provide alternative education options, and foster a school culture that prioritizes graduation as a paramount achievement.
• Community Engage ment: To further enhance student success, we will actively engage with the community, parents, and local organizations to cultivate our network of support around our students. This will include mentorship programs, parent-teacher partnerships, and initiatives that promote positive school-community relationships.
• Continuous Im provement: We commit to a culture of continuous improvement, continually evaluating our programs, curricula, and teaching methodologies to ensure they align with the latest educational research and best practices.
• Equity and Inclusiv ity: We will prioritize equity and inclusivity to ensure that every student has access to the resources and opportunities needed for success, regardless of their background, abilities, or circumstances.
By focusing on these key strategies, we aim to achieve measurable improvements in student success, particularly in terms of literacy rates and graduation rates, within the Vidalia City School System, Georgia. Our commitment to data-driven decisionmaking and ongoing collaboration with the community will ensure that we remain accountable and responsive to the needs of our students.
Belva R. Franklin
1. I am the daughter of Robert and Belva Franklin. I have 3 children, Anthony, Nia, and Dylan. I have two sisters, T-Pring and Tiffany, and 7 nieces and nephews. I am currently pursuing a Master of Business Administration from Savannah State University. I also have a Bachelor of Business Administration in Marketing from Savannah State University. I am a member of Becoming One Outreach Ministries church. I am also an active member of the Toombs-Montgomery Chapter of the Savannah State University Alumni Association. I am the founder of The Martha Eliza Foundation, Inc., a nonprofit that aims to help the underserved community. I am employed at Hyundai Motor Group Metaplant America as a Paint Associate. Previously, I worked at Georgia State Prison, the Department of Homeland Security, and as a Substitute Teacher at Vidalia City Schools.
2. I want to represent Ward 1 for the VCS System Board of Education because I want a better educational system and future for our children and grandchildren. I want our children to have the education and skills needed to compete. We should have graduates who can excel in Vocational fields as well as Ivy League institutions. Our graduates should be able to get anywhere from here and be successful in their career and life paths. I have always had a passion for children and education. I have experience creating policy as a consultant for new entrepreneurs and as an employee of several startups. I have leadership education and experience.
3. Three of my main goals are to increase parent participation, teacher recruitment, and retention to improve student success.
Parent Interaction & Involvement – For our children to be successful, there must be a partnership between the school system and the parents. The key to the partnership must be communication. There needs to be a parent initiative that makes attending the meetings easier, such as later times or a virtual option. Meeting attendees must request to be placed on the agenda before the meeting. The agenda should be communicated and shared at least 2 days before the scheduled meeting time. The schools utilize a push and text notification system, the system can be used to inform and remind parents of meetings and the agenda.
Teacher Recruitment & Retention – The system needs to focus on retaining our teachers. There needs to be a meeting with teachers to understand why our teachers are leaving our system. Also, we need to focus on teacher recruitment. The system needs to cast our net wide to bring in additional teaching staff. We should be recruiting from local colleges and universities but also from institutions outside of the region.
Student Success – Approximately 1 out of 2 students are reading below their grade level in grades 3 through 8, according to milestone grades provided by the Georgia Board of Education. Student success is helping our students improve their scores. We need to create a plan to help our students improve in both reading and math.
Candidates for the Vidalia City Schools Board of Education Ward 3 Seats Bruce Asberry 1 . Graduate of James Mon roe High School in New York City Mar ried to Rosa M. Asberry for 38 years before her demise of COVID. To honor her and love for children, I started a $1,000 scholarship for students.
We have three children Jerrell, Daniel, and Derek Asberry, who are all graduates of Vidalia High School.
I am retired from Georgia Power Company/ Plant Hatch after 36 years of service. I attend St. Paul AME Church and am the Christian Education Director.
2. I have 20 years of service on the Vidalia Board of Education and I believe in being a liaison between the school system and the parents, students and teachers. I encourage parent involvement in their children's education.
3. Encouraging students and parents to get involved by attending board meetings. This also means receiving feedback from them. After all, they are the reason we serve.
Using our technology to stream board meetings online so parents and the community can view the meetings when they are not able to attend in person.
I want to see our students achieve the highest rate of success after graduation. I would like for the system to be more involved with college visitations for those students wishing to attend. These visits could continued from page
include military bases for those interested in enlisting in the military.
Brittney Black
Can didate Ms. Brittney Black seeks her first term to represent Ward 3 in 2023. I feel like the time has come for me to seek elected office. My goal is to bring fresh ideas and solutions to help our children. I have always been concerned about our children in school; So, my focus is on what matters and that is Our Children.
Born and raised in Vidalia, Ga. To the late Beverley Jackson, and the granddaughter of the late Mr. and Mrs. Lillie and Alfred Jackson. She is a graduate of Vidalia High School and obtained her bachelor's from Georgia Southern University and obtained her master's from Trevecca University. She is the owner of Keystone Piano Studio where she teaches piano and voice lessons. Her passion is education and sharing her knowledge with all those she comes in contact with.
If elected, I would like to see successful results in providing every child with the support and opportunities they need to maximize their potential and to also help them overcome the challenges they face and to gain the education/skills needed to graduate, so they can pursue their dreams. I want all our children to know they are important. I would like to engage the community in school decision –making and to empower parents to participants in their children's education. Also, providing teachers with the needed resources and support to help each student succeed in their education.
Focused on What Matters; Our Children!
Candidates for the Mount Vernon City Council Seats Ashley Conway 1. I'm a 2006 graduate of Vidalia high school. I've taken college courses in c rimina l justice, medical assisting & business offices technology. Im a 10 year resident of Montgomery County, but born & raised in Vidalia. I moved in 2013 to Montgomery County to have a safer environment for my children. I'm married to Michael Conway & we have six children. I'm the graddaughter of the late J.E.(Buddy) Edwards, Mr. & Mrs. Grady Mixon Sr. & Jimmy Aaron. Im also the granddaughter of Barbara Mixon. I'm the owner of Conway Solutions LLC. I have been in the cleaning industry over 10 years, we cover multiple states for janitorial services. Im also a member of The Church of Jesus Christ of Latter Day Saints.
2. I am seeking office because I want to make a difference in our community & provide transparency. My children are being raised here & I believe we need change. I'm a problem solver, working not only with locals but other people in other states in the United States daily. I know how to identify problems & create solutions & I do not hesitate standing up not only for myself but others as well. I do not crack easy under pressure. I worked along side my mother & grandfather running his business since I was a child so being a team member & understanding others views is nothing new to me & is required in order to be successful & hold integrity.
3. We need to improve the community for our youth, we need to give them more positive things to do to create more positive & successful adults for our future.
Help make our town safer by helping fight the war on drugs in our small town.
Bring more local businesses to light by hosting community days, we need growth but we still need to remember our hometown roots.
Elizabeth Williams, Incumbent I am a high school graduate of Montg omery Co u n t y High School. I graduated from STC in 2001 with a degree as an LPN and phlebotomy certification. I graduated from Albany State University in Albany, GA, and received my Registered Nurse degree and I am currently pursuing my Master's degree. I also have several certificates through GMA (Georgia Municipal Association) and also certificates in government through the UGA Carl Vinson Institution. I also am a Navy Veteran, and work as a Registered Nurse at the Carl Vinson Medical Center in Dublin, GA, where I work and serve our veterans. I proudly joined the service my last year of high school.
I also serve on the Heart of Georgia Altamaha Regional Commission Board for Montgomery County. I have served the last 4 years proudly in the city of Mount Vernon, my "hometown" city, by continuing community outreach with other fellow volunteers. I am married to Reverend Charlie Williams Jr. We have been married 25 years and have 3 sons, the youngest being 16 years old.
I am not affiliated with one certain civic group. I work with all groups that are willing to work for the community.
2. I am seeking reelection to continue the work that has began in our community. Of course, I can not do it alone. It takes a willing team with a vision for our city. I have also been doing research along with some collaborative knowledgeable partners – from grants and grant writing, to events, and outings, and learning opportunities for our community youth. I am by natural a lover of people and a community organizer.
3. One goal is to accomplish the task of coming together with my colleagues and mayor and creating a space for youth and families. This way, our youth and families have a place to spend time together in their hometown while supporting local businesses.
Another goal is to reach out to senior collaborative partners with experience in creating community centers for youth for after school and summer as well, which not only gives youth things to do, but is also a continued source of fun learning and growth. It would incorporate a STEM program, as well as other activities that will help them to start thinking about their future graduation.
The last thing, but not the least, is economic growth with "staying power." Working with, again, other collaborative partners, I plan to begin offering free entrepreneur classes and financial literacy, home ownership, and of course, most importantly, business growth in our city. This is a team effort that has been in the planning phase for awhile, but will roll out the first of the year.
Editor's Note: Candidate Pete Horton and Jerry M. "Hoppy" Sikes did not participate in the candidate survey.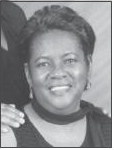 Ava Bess Jones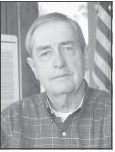 Drayton Oliver



Jency Jeffers



Bob Dixon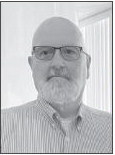 Elizabeth Harvill



Loyd Mobley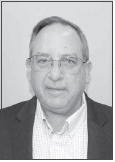 Connie Williams



Julee Torrance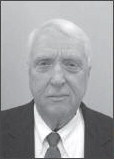 Gerriell Craig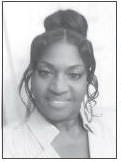 Andy Blount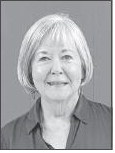 Belva Franklin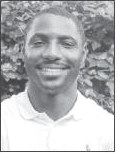 Bruce Asberry



Brittany Black



Ashley Conway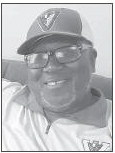 Elizabeth WilliamsERASURE RELOCATES — Pictured left to right are Riley Hutcheson, esthetician, Cat Sizemore, HydraFacial treatments representative and Teacey-Leaver Williams, at the recent open house of Erasure, now located at 122 N. Washington Street in Downtown Lyons. Erasure offers a full service medical spa in a comfortable setting. Tracey and her staff provide all aspects of skin care including facials, HydraFacial, laser skin resurfacing, Botox, fillers, platelet rich plasma treatments, microneedling, radio frequency microneedling, laser hair removal, tattoo removal, and more. Tracey invites everyone to visit the new location for a consultation.