Posted on
Homecoming For VHS Indians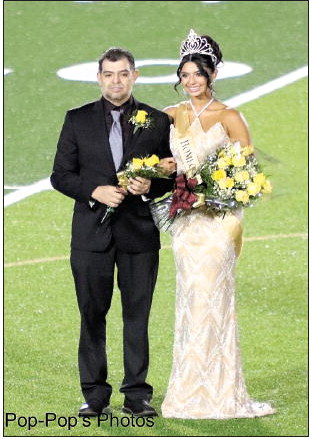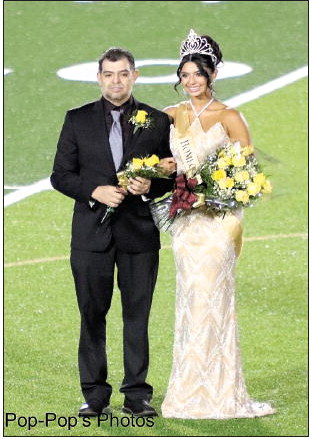 Courtesy of VHS
The Vidalia High School Indians got an 86-yard kick return by Antonio Barron to begin the game but then proceeded to turn the ball over four times during the game to hand Appling County, the number two team in the state, a 33-6 win over the Indians and spoil Homecoming 2023.
The four turnovers by the Indians resulted in 17 points for the Pirates as the Indians fell to 5-3 and 3-1 in Region 3AA play, setting up a four-way tie atop the Region standings.
During the Homecoming ceremony at halftime, Senior Zoey Alvarez was crowned the 2023 VHS Homecoming Queen.
Two of the Indian's turnovers stopped drives inside the Appling County 25-yard line. The first came in the opening quarter, after a Pirate score to make the score 14-6. With the Indians driving the ball 42 yards to the Appling 26-yard line, Barron fought his way to the 22-yard line, where he spun to gain extra yards and lost the ball, which an Appling defender recovered.
The second came in the third quarter. Following a defensive stop by the Indian defense, the Vidalia offense moved the ball from their own 31-yard line to the Appling 28. When on second down, Jackson Berry threw his 2nd pick of the night, giving the Pirates the ball on their own 22 with 4:55 to go in the 3rd quarter.
The Indian's offense was held to 104 yards on the night, their lowest offensive output of the year. Appling County finished the night with 270 yards of total offense, including 207 on the ground, with Jamarion Williams accounting for 88 yards and a touchdown. Trent Griner added another 60 yards and a score while the Indian's offense was held to just 59 yards on the ground, with Barron leading the way with 41-yards.
The Indians will try to right the ship this Friday as they hit the road to take on the number three team in the state, the Pierce County Bears. Kickoff from Pierce County is set for 7:30.